5 CBD Trends to Watch Out For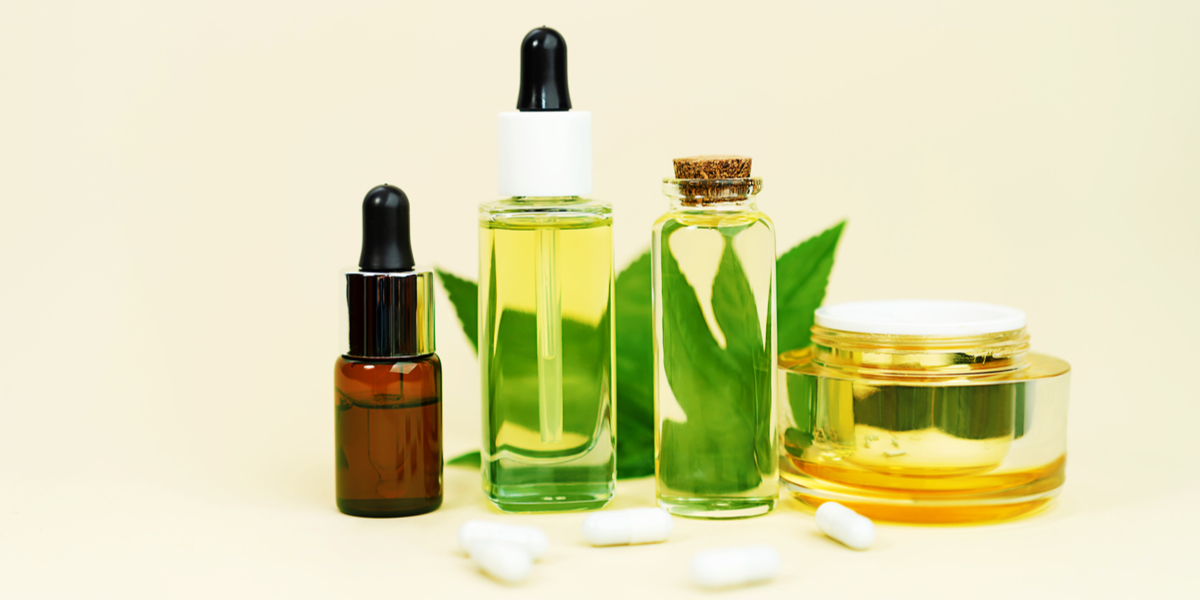 CBD trends have made huge strides since the Farm Bill was passed in 2018. More commonly known as CBD, this compound has taken the wellness market by storm and its future looks extremely promising.
To position yourself appropriately and profitably, it is vital to stay on top of the CBD industry trends that will shape the market in the years to come.
The Growing CBD Wellness Community and Popular Trends
CBD is one of the fastest-growing consumer product categories in the United States. Brands have taken notice of soaring demand and are exploring the versatile application of CBD across several consumer industries and products.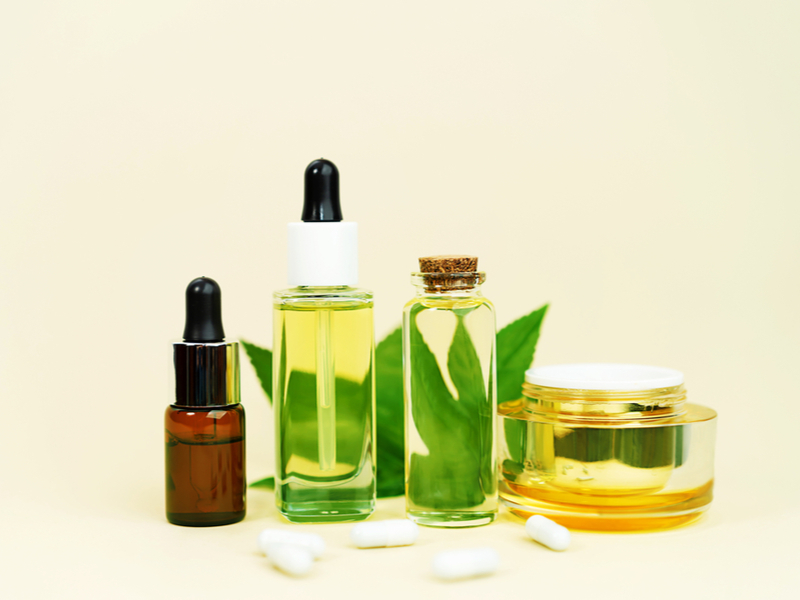 Even though science cannot yet vouch for CBD's effectiveness, this has not stopped companies from growing the CBD industry.
CBD started as a cannabis product category but has now grown into its own market. In fact, there was a 700% increase in consumer demand for CBD in 2019 with some reports predicting that the market will hit $22 billion by 2022.
Here are 5 CBD industry trends that will help you track the direction of cannabidiol in the coming months and years.
CBD in Grocery Stores
Consumer demand has been so high that CBD can now be found in major retail outlets like supermarkets and groceries. For groceries, the 40% to 50% margins of the category is just part of the attraction.
CBD oil products have a small footprint, large basket size, and are also 100% incremental, which are some of the most important metrics to track a store's profitability.
All four national wholesalers offer a variety of CBD brands, a game-changer in providing unprecedented access to vetted and trusted CBD brands.
This trend is likely to continue as more grocery operators start adopting cannabidiol CBD into their inventories, particularly topicals, despite confusion over the legal status of CBD with the Food and Drug Administration.
CBD in Skin Care
Cannabidiol has become especially prominent in the skincare industry and CBD companies have started offering topical CBD in various forms, from shampoos to soaps to lotions to lip balms.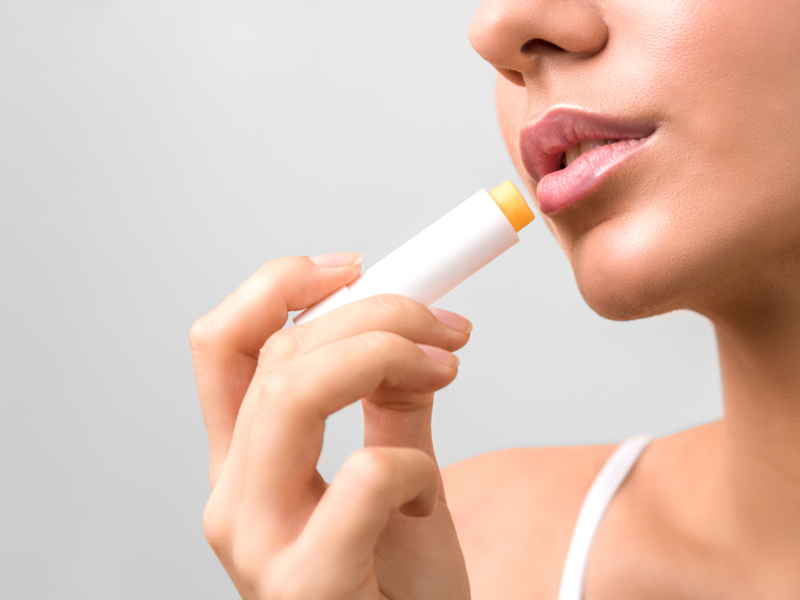 BlosumCBD is starting to formulate its own USDA Certified Organic CBD lip balm with isolate formulations. Customers are expecting its release soon.
There is anecdotal evidence of its effectiveness in personal care as an ingredient in moisturizers and anti-acne products.
In fact, one of the marketed uses of its anti-inflammatory properties is the reduction of acne flare-ups. But also, government regulations are a lot less strict with topical CBD compared to edibles.
Even social media advertising, which expressly bans CBD marketing, skirts some legal issues where topical hemp is concerned.
All these factors have contributed to the recent boom of topical CBD products. More research is ongoing to determine the scientific basis for offering cannabidiol as a skincare ingredient. But even the lack of hard science has not prevented its widespread use and acceptance among enthusiasts.
CBD Beverages
CBD infused products continue to evolve and CBD beverages are poised to become the next gummies. Day One is already expanding its offerings of CBD beverages and Reliva is re-launching its ready-to-drink CBD mix.
Drinks are very convenient and efficient as they offer one of the fastest ways to take CBD. Also, new technology can now distribute cannabidiol more accurately in drinks via emulsions, a factor that will surely help the growth of CBD beverages.
It is important to note that legal issues are particularly tough for beverages. It is still illegal under federal law to add them to food and drink.
But legal hurdles notwithstanding, conversations with major retailers have revealed a great interest in having these products on their shelves at the soonest possible time.
More CBD Retailers
A common theme emerging in the CBD industry is the focus on developing a brand presence in this nascent and crowded category. Right now, CBD is the brand and there are few brands that actually have brand equity.
From this point on, CBD businesses will aim to build brand recognition and loyalty through marketing efforts like retail packaging. Retailers are quick to pick up on this development. Traditional health product retailers like CVS have announced that they will start to carry CBD-infused products.
Non-health retailers are also entering the space, with brands such as DSW and Nieman Marcus preparing to offer cannabidiol in their retail line too. Even Dollar General has credited soaring demand to their decision to offer these products.
The growth rate of CBD trends is hard to ignore as it is estimated to balloon into a $22 billion dollar industry. Other research projects a combined market of medical cannabis and CBD products will establish a cannabinoids market worth $45 billion by 2024.
CBD Facials
The CBD industry regularly explores novel uses for industrial hemp. A sub-niche that is branching out from the more general CBD skincare segment is CBD facials. These intensive facial treatments may include cleansing, masks, and massages while using CBD-infused products at every step.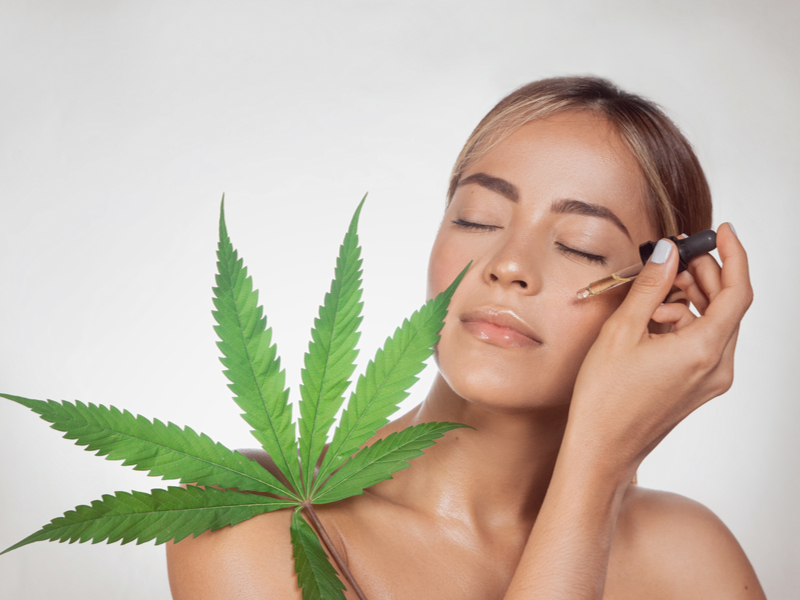 Those who have tried it report the experience to be soothing, resulting in calmer and softer skin.
Cannabidiol comes in a few common formulations, each with its own set of pros and cons. It is best to check the label of the CBD facial product you are trying to determine if you are getting your money's worth in cannabidiol content.
A favorite choice is full-spectrum hemp. This product contains less than 0.3% THC and all the other cannabinoids and terpenes naturally found in cannabis. These products produce an "entourage effect," a synergistic interaction between cannabinoids that produces heightened therapeutic effects.
Full-spectrum CBD is generally the most expensive type of hemp.
Next is broad-spectrum. These products also feature an entourage effect but have been further processed to remove any traces of THC. If you are looking to avoid any and all traces of THC, then broad-spectrum may be the ideal middle-ground for you.
Lastly, products infused with CBD isolates contain 100% pure cannabidiol. As the name suggests, isolates only contain cannabidiol without any other impurities. CBD isolates, though pure, do not offer an entourage effect. Broad-spectrum and isolates are generally cheaper than full-spectrum hemp.
Final Thoughts
As more studies uncover the benefits of hemp, we can expect tons of CBD trends and sales to pop up in the wellness industry. Infusing cannabidiol in other forms allows more people to access this cannabis substance.
However, it's important to note that CBD is not FDA approved. It is not intended to treat, diagnose, or cure any medical conditions. Users who want to try out creative forms of cannabidiol supplements should consult a doctor first.
Is CBD Legal? Hemp-derived CBD products (with less than 0.3 percent THC) are legal on the federal level. Moreover, these statements have not been evaluated by the Food and Drug Administration. This product is not intended to diagnose, treat, cure, or prevent any disease and products that have not been FDA approved. Likewise, you must be at least 21 years old to purchase these products. Talk to your physician or medical doctor for additional information.