Benefits of CBD for Dogs and Can it Help your Dog?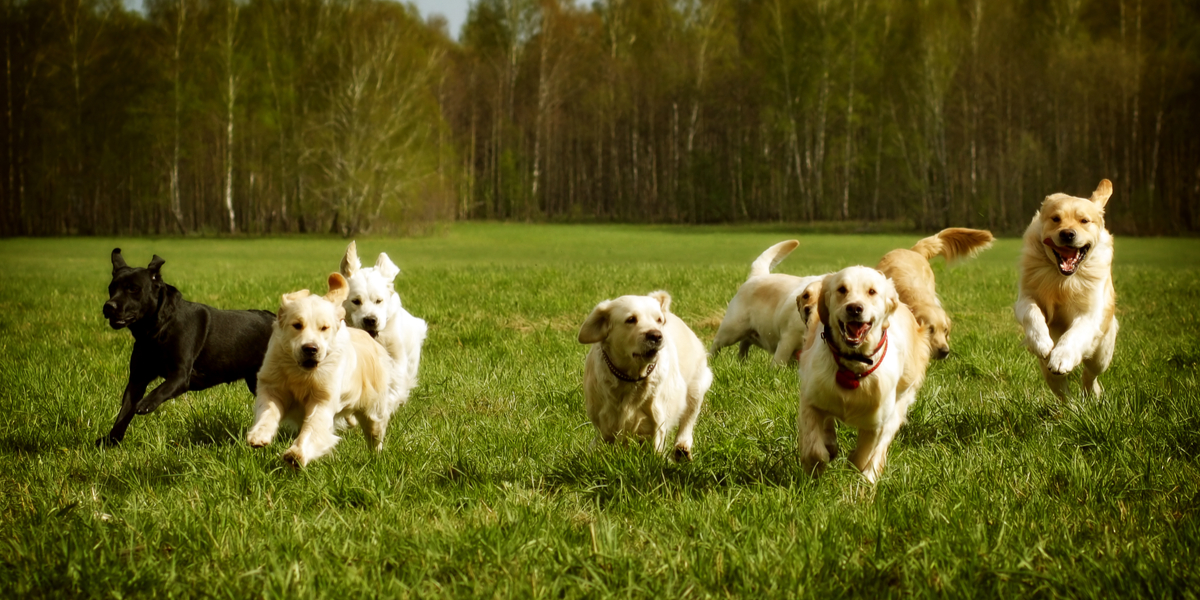 CBD dog treats are slowly rising in popularity as more pet owners are choosing natural remedies over harmful chemical-filled medications. The myriad of natural health benefits of CBD for dogs can greatly help alleviate a pet's pain.
CBD oil for dogs can manage medical conditions including seizures and arthritis while significantly reducing the side effects. Overall, an increasing amount of pet owners will agree that administering CBD oil for canines can positively impact their pet's quality of life.
CBD Oil for Dogs
It's no secret that cannabidiol (CBD) oil has become widely sought after because of its many health benefits. Only recently are people starting to broaden its application to accommodate even their pets.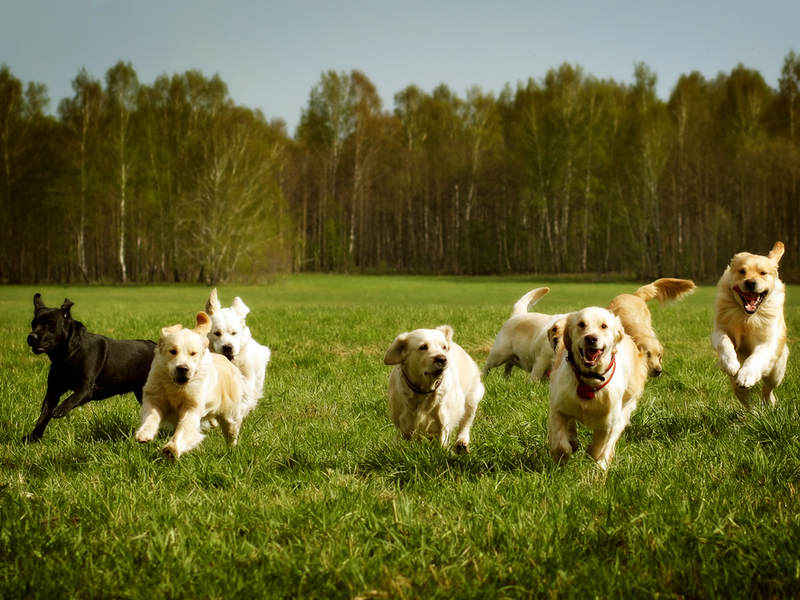 CBD oil for canines is becoming just as popular these days. There is no definitive research behind the benefits of CBD for animals. However, a growing number of owners have stated that CBD oil for pets has already yielded positive results, according to the American Kennel Club.
Pet owners have reportedly been able to help ease their furry friend's suffering through the use of CBD oil for dogs. Dog treats can help reduce inflammation, relieve chronic joint pain, and mitigate the side effects of serious illnesses.
CBD Dog Treats
Administering CBD tinctures can prove to be a challenging task, especially if your pet is a picky eater. Even the best CBD oil for dogs will be ineffective if your pet refuses any and all types of foods and drinks.
Blosum has found a way to solve this particular problem by creating its CBD Dog Treats. These soft chews are infused only with high-quality hemp oil extract. It is specifically formulated with the well-being of your furry friend in mind.
These cannabidiol-infused dog chews are broad-spectrum products. It means that they are completely free of tetrahydrocannabinol (THC). THC is the psychoactive element found in cannabis plants that are associated with providing the feeling of a "high," making them safe to consume by your pets.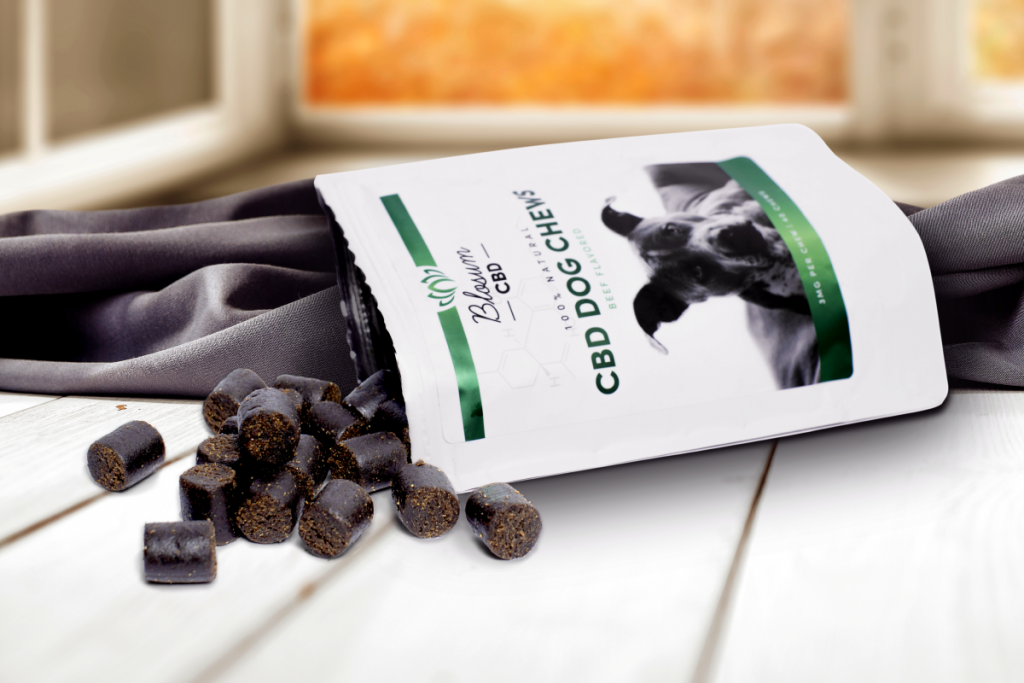 Even without the THC content, this Broad-Spectrum Dog Chew can trigger the Entourage Effect within your pet dog.
Blosum only uses organic and all-natural ingredients to create these CBD Dog Chews. Absolutely no unpleasant additives with harmful ingredients are mixed in to create this pet-friendly product.
These beef liver-flavored treats contain a total of 3 mg CBD per piece, a generally safe dosage for all pets. This dosage is the optimal amount to promote a healthy balance and holistic wellness for your furry pet.
By using these soft chews, administering CBD can become as easy as giving your pet a well-deserved treat!
What is CBD for Dogs?
CBD for pets is exactly the same as the CBD enjoyed by humans. It is still extracted from the same sustainable cannabis plant. The main difference is found in the dosage. Typically, CBD for dogs is formulated with lower dosages to ensure the safety of your pet.
Another difference is found in the type of CBD product available for your furry companion. CBD for animals usually comes in the form of CBD Dog Treats and CBD Oil. 
The health benefits of CBD need not be limited to humans only. However, research into the use of CBD for dogs is in its infancy. Most of its known benefits are based on the effects cannabidiol has on humans and from anecdotes offered by pet owners who have used CBD oil for dogs.
Experts suggest working closely with a licensed veterinarian to find the perfect CBD dosage for your pet.
To date, no CBD product has been approved by the Food and Drug Administration. Consequently, the CBD market remains largely unchecked. Therefore, one must ensure that the products they purchase come from credible companies like BlosumCBD, that only sell high-quality and third-lab party tested CBD products. 
Where to Buy CBD for Dogs
If you're wondering where to buy CBD for dogs, the short answer is on BlosumCBD's online store. 
Since the CBD industry remains unchecked, there are sadly many producers out there that will try to sell faux products both in-stores and online. Instead of buying CBD oil, you could unknowingly be purchasing something else entirely. Snake oil or a toxic concoction can easily be labeled as CBD oil these days.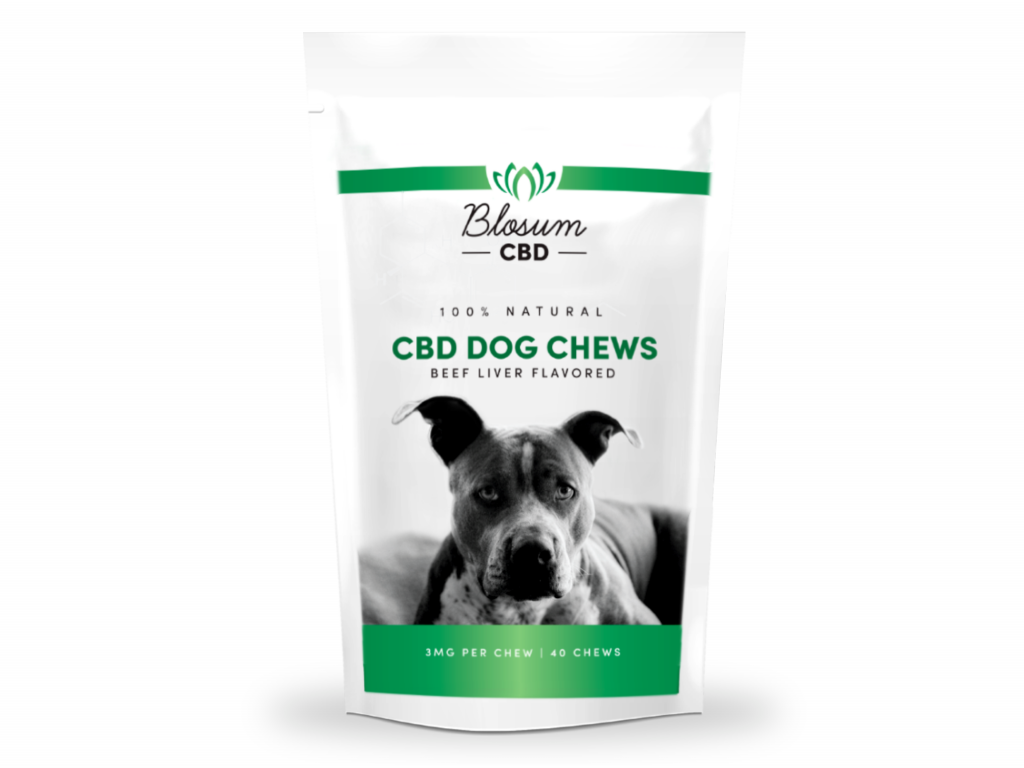 Blosum has all its CBD for pet products third-party lab-tested. This is an extra step that is costly and not required of CBD producers. Yet, Blosum does this to ease the understandable worries of all its customers. They do this to prove that their products are made only out of locally sourced and high-quality ingredients without any artificial additives. 
Third-party lab-tested products are much like a stamp of authenticity. These products are triple checked for content and quality. This rigorous process is meant to show that all of Blosum's products are labeled accurately.
It is best to be wary of the CBD dog treats found online, some products are simply not as accurate as advertised.

CBD for Dogs' Arthritis
It's natural for a dog to reach old age. But, having to see your beloved pet suffer is not a situation any pet owner would want to experience. It can be heartbreaking to see your pet suffer because of chronic pain.
Thankfully, CBD dog treats can be used to alleviate the symptoms of a dog's arthritis. The natural properties found in CBD can effectively eliminate some of the swelling caused by inflammation. By reducing inflammation, the joint pain that is associated with arthritis becomes more manageable. 
CBD for dogs can help your pet move freely and function as normally as possible despite the deteriorating side effects brought about by old age.
CBD for Dogs Pain
Another great benefit of CBD for dogs is pain management. Sadly, no pet dogs are immune to illnesses such as cancer or seizures. This can quickly become every pet owner's nightmare.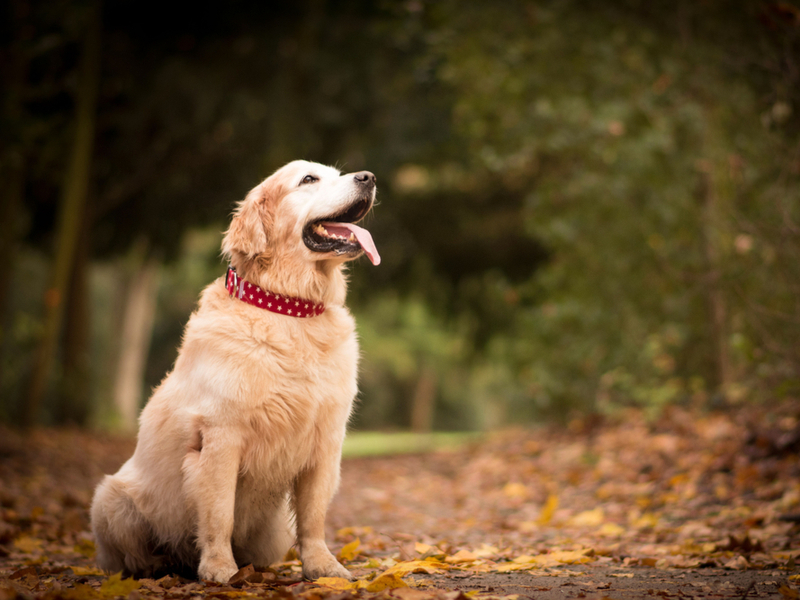 Though CBD dog treats are not a cure-all, it can help reduce the pain by a significant amount. It can help pets deal with nausea they may experience as a side effect of an illness and also increase their appetite to help them gain back strength.
In effect, CBD for dogs can positively impact a pet's quality of life even if they are diagnosed with a life-threatening illness.
Summary
Despite needing more studies on CBD's effects on dogs, pet owners are swearing by its changes. Pet owners can prolong their dog's life and increase their physical mobility with a regular dose of CBD.
Finding the best CBD oil for dogs is crucial in order to reap these benefits. CBD dog chews from BlosumCBD will guarantee a positive experience for you and your furry best friend.

Is CBD Legal? Hemp-derived CBD products (with less than 0.3 percent THC) are legal on the federal level. Moreover, these statements have not been evaluated by the Food and Drug Administration. This product is not intended to diagnose, treat, cure or prevent any disease and products that have not been FDA approved. Likewise, you must be at least 21 years old to purchase these products. Talk to your physician or medical doctor for additional information.