Best CBD Dog Treats Reviews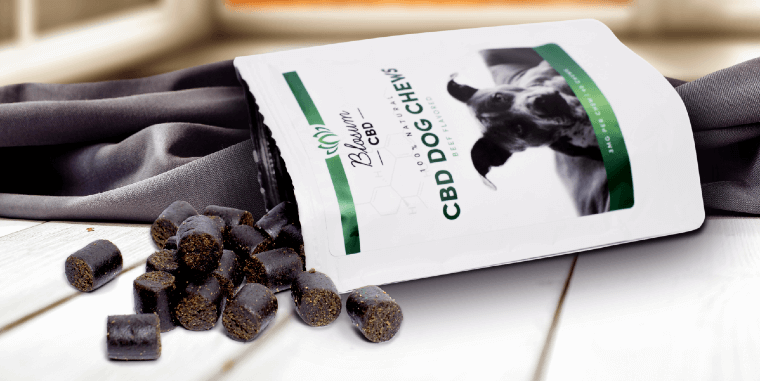 If your furry friend needs some cannabidiol, here are the best CBD dog treats reviews to help you choose. After all, you may have seen the current rise of hemp products. While people clamor how much it helped them, you may be wondering if your fur baby may have some too.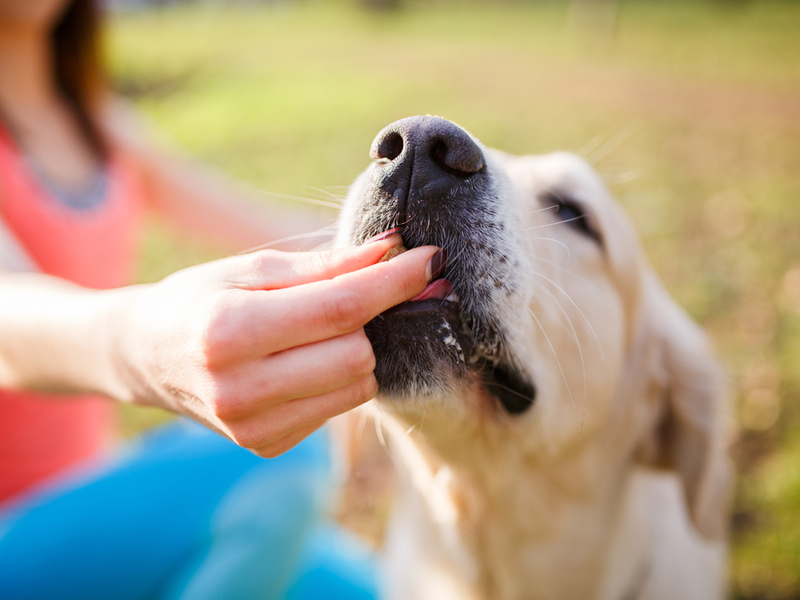 Luckily, cannabidiol also helps your dog, as there are many products specifically for pets. The extract is a cannabinoid, a substance that influences the endocannabinoid system in people and animals. This means that your dog may benefit from it the same way you do. For instance, we use CBD products to relieve pain, so these can also soothe your dog's joints.
This is why there are now hemp products for animal consumption. Cannabidiol is a safer alternative to conventional medicines. CBD dog treats don't cause more problems for dogs, unlike over-the-counter medications. Read further to learn about the best CBD dog chews.
CBD Oil for Dogs
As you may have guessed, cannabidiol comes from cannabis plants. Also classified as a cannabinoid, it can improve health and treat conditions after years of clinical trials.
Hemp-derived products don't cause mind-altering effects because only the cannabinoid called tetrahydrocannabinol (THC) causes it. Some products have it, but only 0.3% amount is present. That's too minuscule to activate its psychoactive properties. That's why there's no need to worry about your pet getting "high" from full-spectrum dog treats.
It's usually available in oil tinctures for humans. The substance is mixed with a carrier oil such as coconut oil that people use sublingually. On the other hand, some products are specialized for dogs, such as hemp-derived CBD dog chews and treats. These are designed to help pet owners provide cannabidiol to their animal companions.
CBD Dog Treats
Cannabidiol is now infused in dog biscuits in order to provide nutrition and sustenance. These are basically dog food with added CBD oil, for the effects of cannabidiol in every bowl. This ensures easy and consistent servings of the healthy substance.
While the oil may simply be poured onto regular kibble, some dogs are repulsed by its subtle odor. If not, they may simply dislike their favorite food turning soggy and slimy. Moreover, your dog may leave some CBD hemp oil on the bowl, providing an inaccurate dosage. To facilitate the dose, it's infused into dog food instead.
Take Blosum's CBD Dog Chews for example. Each treat is infused with 3 mg of hemp-derived CBD and made with all-natural ingredients. 
Your dog won't find any pesticides, solvents, chemicals, and herbicides. It contains pure, cannabidiol goodness. The dog biscuits help your dog with:
Separation anxiety
Fur loss
Mobility issues
Arthritis
Hip dysplasia
Skin and coat renewal
Cancer
Aging
These dog chews are specially designed with your pet's health and your convenience in mind. They're all tested safe for animal consumption. It can improve their general health and well-being. More importantly, your dog will love the beef liver flavor in each chew. There is no hassle or fuss for you too!
CBD Oil Uses
This cannabis substance helps humans treat their various medical conditions. These include multiple sclerosis and arthritis. Consequently, dogs benefit from cannabidiol similarly to humans.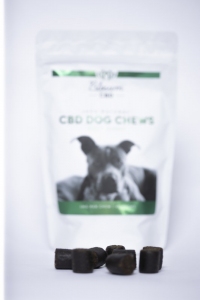 It can help with minor conditions such as anxiety and joint pain. It can also range to major complications like cancer and seizures.
These effects have been discovered due to the recent legalization of hemp in the United States. More experts were allowed to study the cannabinoid plant further. In the same way, manufacturers have stepped up to provide its benefits. Still, more studies and trials are necessary to unlock the potential of CBD. We may one day use cannabidiol to treat more conditions more effectively.
To date, the Food and Drug Administration (FDA) has not approved of any over-the-counter hemp product. Brands advertise them as wellness products and are therefore not meant to treat, cure, or prevent any disease.
CBD Dog Treats for Anxiety
If your dog is frequently jittery, a dose of this wellness product may help calm him down. A dog with anxiety may tremble and hide as they become less active. Worse, some may pace around the house, breaking objects or soiling indoors.
Your veterinarian may prescribe pain relievers as a conventional solution. However, it may lead to other problems instead. A dog may experience side effects such as diarrhea and appetite loss. Furthermore, there are other more serious side effects your dog may get, such as stomach ulcers and kidney failure.
Alternatively, hemp products provide relaxation and relief for your furry friend. After all, it helps deal with symptoms of anxiety and depression in humans. Similarly, clinical studies have seen anxious dogs relax due to the cannabinoid.

A human study found that medical marijuana helped with mood-related disorders. Another study in 2017 proved the evident ability of cannabidiol to help anxious dogs.
The 2016 report of the Journal of the American Holistic Veterinary Medical Association (JAHVMA) said 58.8% of pet owners used CBD products for their dogs.
CBD Dog Treats for Joint Pain
Due to injuries, illnesses, or aging, your dog may eventually experience joint pain. Over time, you might see your dog exhibit fatigue and muscle inflammation. Also, you may notice their labored movement as he walks slowly. Worse, your dog may limp around and whimper when his limbs are jerked.
Your dog may take anti-inflammatory medicines to relieve joint pain. However, they bring adverse effects and fail to treat symptoms directly. Sometimes dogs may experience complications with their digestion, liver, and kidneys. Also, these only soothe the pain, not the inflammation nor the muscle damage.
CBD oil for dogs may act similarly to prescription drugs while protecting joints and preventing further muscle damage. It inhibits enzymes that cause inflammation. The cannabidiol substance is not likely to cause side effects.
There are numerous studies pointing to the benefits of CBD oil for dogs. The 2018 study from Cornell University's College of Veterinary Medicine is proof. Their researchers gave dogs with osteoarthritis for four weeks and analyzed the results. Pet owners reported a drastic pain reduction and enhanced movement in the dogs due to cannabidiol.
Giving your dog premium hemp extract will improve his quality of life. With its help, your furry friend may continue to play and walk with you enthusiastically despite aging.
CBD Side Effects
As with any substance, cannabidiol may cause some adverse effects. For example, your dog may dry up as his saliva productions decrease. They may also experience his blood pressure drop, causing light-headedness. Lastly, your dog may calm excessively, causing drowsiness.
However, keep in mind that these are mild and temporary. Moreover, they manifest due to improper doses. Make sure to give your dog the recommended amount stated on the product's label. More importantly, you should ask your veterinarian regarding your pet's dosage before using any CBD product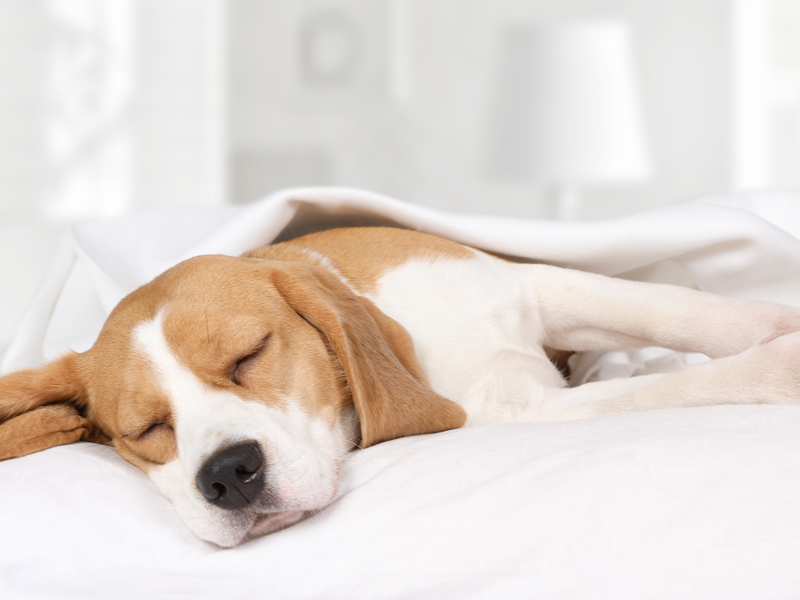 It's crucial to take note of the recommended dose to avoid any unwanted effects. Improper doses increase the likelihood of negative side effects of CBD products. Check the label and follow instructions regarding consumption and dosage. Much like over-the-counter medicines, cannabidiol must be consumed properly.
Nevertheless, it's still advisable to take cannabidiol for its health benefits. Organic hemp products can be a safer alternative to conventional treatments and supplements.
The World Health Organization has clarified that cannabidiol and derivative products pose no risk of substance abuse nor overdose. In addition, the WHO recognizes the potential health benefits of cannabidiol. The organization advises that it must be studied further for therapeutic uses.
Summary
Cannabidiol can help humans as well as dogs. They provide various wellness benefits to pet owners and their beloved furry companions. It works similarly to both of them.
In fact, they can both use hemp products to treat their medical conditions. This alternative may help them to avoid the well-known adverse effects of conventional medicines. CBD treats are among the most popular pet products available.
Trusted brands provide the best CBD products for people and dogs. For hemp products to be made of quality, they are 100% USA-made, all-natural, and non-artificial. Most shops deliver throughout the United States, providing organic hemp benefits across America.
Is CBD Legal? Hemp-derived CBD products (with less than 0.3 percent THC) are legal on the federal level. Moreover, these statements have not been evaluated by the Food and Drug Administration. This product is not intended to diagnose, treat, cure, or prevent any disease and products that have not been FDA approved. Likewise, you must be at least 21 years old to purchase these products. Talk to your physician or medical doctor for additional information.