Best CBD Gummies: CBD Multivitamin vs. CBD Vegan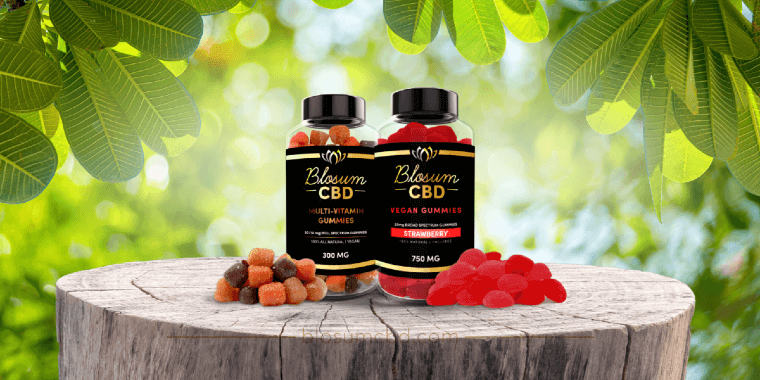 For some people, there's a conflict in their minds when looking for the best CBD gummies: CBD Multivitamins vs. CBD Vegan. 
CBD gummies are some of the CBD products that are taking the world by storm. There's a deluge of numerous CBD options like oil tinctures and topicals that are flooding the markets. The many benefits of CBD that have been discovered led to this, as people now start to use these as alternative remedies to certain ailments like chronic pain and sleep disorders. 
Knowing the components that differentiate one gummy form from another can help you find the optimum CBD gummy product for your lifestyle.
What are CBD Gummies?
CBD edibles such as CBD gummies and other products all contain a substance known as cannabidiol (CBD). Despite being extracted from the cannabis plant, it doesn't cause people to get a "high."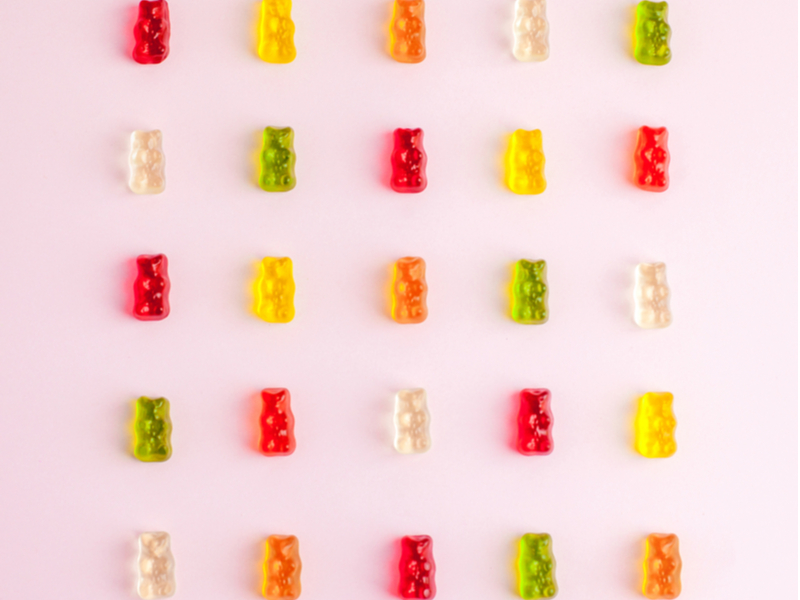 Tetrahydrocannabinol (THC) is the chemical that has some mind-altering effects, and it's left out of some CBD products. However, full-spectrum CBD products contain all the cannabinoids including a legal, trace amount of THC to boost their effects.
More importantly, the best CBD gummies you can get are those infused with CBD, not the ones coated, sprayed or coated with the cannabidiol. Sprayed or coated gummies are usually cheap because they're basically regular gummy bears covered with cannabidiol on the outside.
That thin application of CBD degrades quickly in storage, so the quality swiftly dips as well. Worse, you are getting inaccurate doses of CBD in every piece, so they may get in trouble with regulatory agencies.
That's why you should get CBD-infused gummies from the best CBD product source, such as BlosumCBD.
All BlosumCBD products are made in the USA, containing all-natural ingredients and no harmful chemicals. Moreover, their products are third-party lab-tested to guarantee their products are 100% safe and effective.
CBD Gummies Multivitamin
Here's Blosum's Multivitamin Gummies, your completely healthy CBD snack! Containing 10 mg of full-spectrum CBD, these gummies are the best way to start experiencing the wonders of CBD! 
Yes, it's full-spectrum, meaning you will have all the cannabinoids and 0.3% THC for that boosted CBD effects.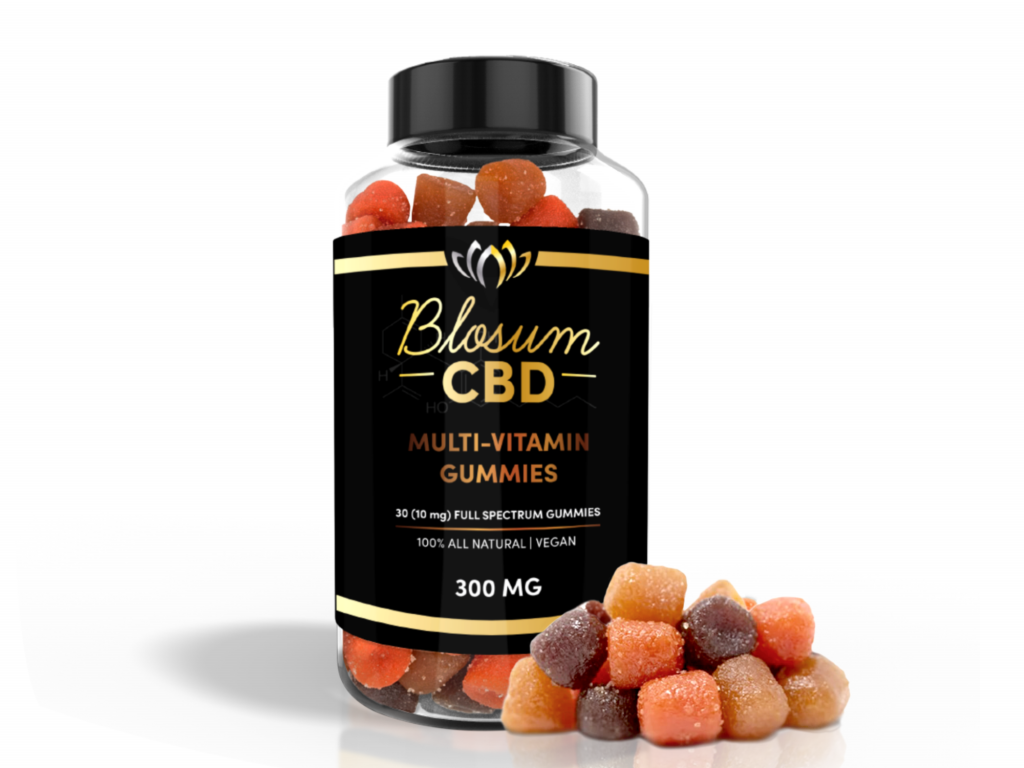 Each gummy has 10 mg of CBD
Contains vitamins A, B6, B12, C, D, and E
Has folic acid, potassium, and zinc
Rich in full-spectrum phytocannabinoids
Made with all-natural ingredients
Come in tasty assorted fruit flavors
Vegan CBD Gummies
If you're vegan and you're wishing there's a CBD product that's just right for you, here's Blosum's THC Free Vegan Gummies. These broad-spectrum CBD gummies are made with all-organic, vegan-friendly ingredients, 25 mg of CBD, and no THC.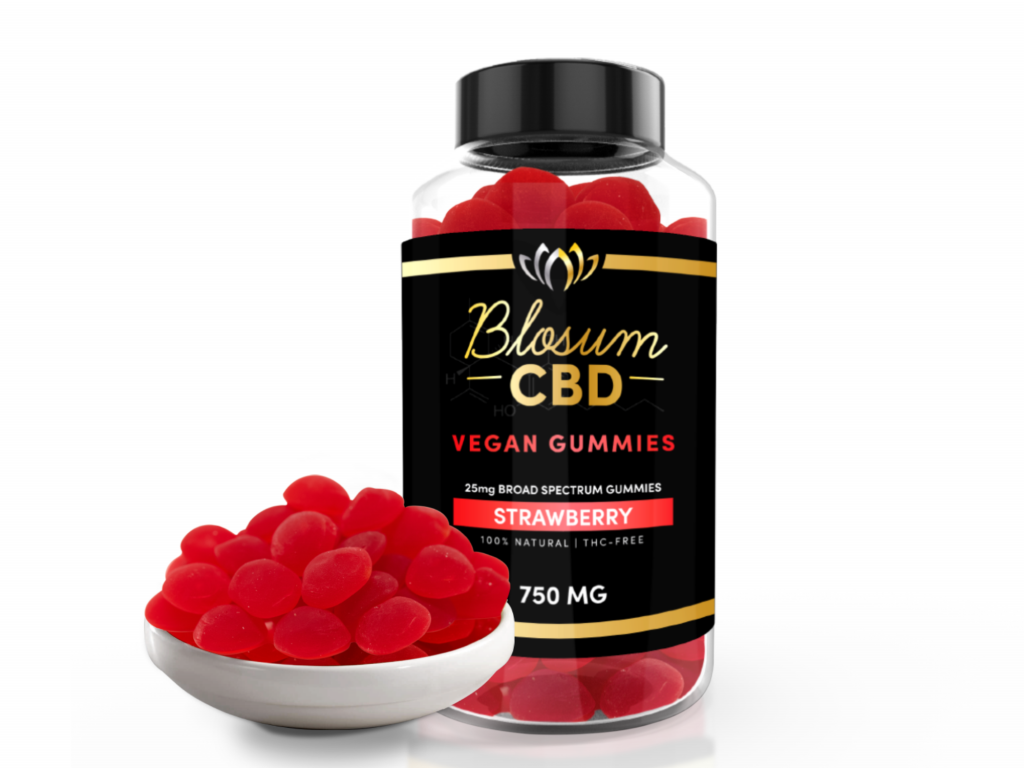 Each gummy has 25 mg of CBD
THC-free
Rich in broad-spectrum cannabinoids
Made with all-natural ingredients
No artificial sweeteners, flavors, or colors
Comes in a succulent strawberry flavor
With just 20 calories per gummy, you and your weight surely won't get "high"!
Full-spectrum CBD Gummies vs. Broad-spectrum Gummies
You may be wondering why CBD gummies come in different formulations. CBD oils can have many different kinds of cannabinoids as manufacturers choose which ones to include.
Without a doubt, full-spectrum CBD is far more potent than broad-spectrum. However, broad-spectrum is still more preferable in certain situations.
If your CBD product is said to be broad-spectrum, this means that it will have most of the cannabinoids the cannabis plant has. After all, some parts of the cannabis plant are left out when making this kind of CBD oil.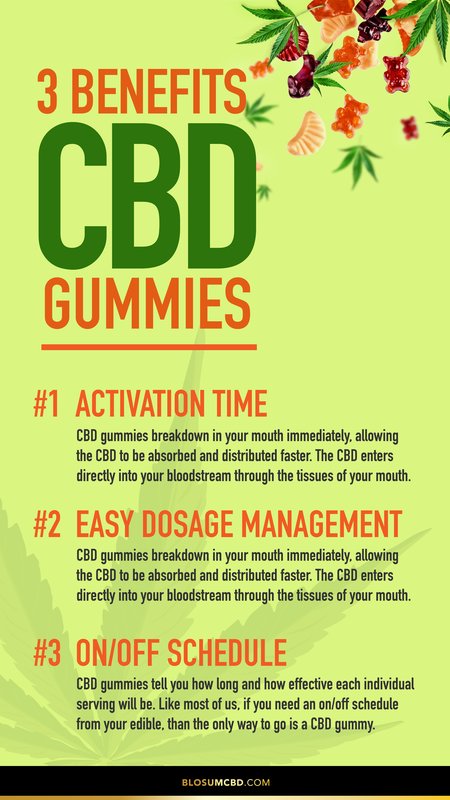 What's more, these are THC-free, so they are best for those sensitive to it or those starting out with taking cannabidiol. Broad-spectrum CBD can still be quite potent, but not enough to match full-spectrum.
On the other hand, full-spectrum CBD has all the cannabinoids, including the legal 0.3% THC limit. Despite its psychoactive properties, THC doesn't cause any intoxication at such a minuscule amount. The presence of these cannabinoids causes the "entourage effect," enhancing the effects of CBD products. 
This makes full-spectrum CBD products more effective in helping with medical conditions such as joint pains and sleep disorders. Despite this, the Food and Drug Administration (FDA) has not approved of any over-the-counter CBD product.
Best CBD Gummies for Pain
You may have just noticed the CBD craze lately. However, the use of cannabis as an herbal medicine has been with us for thousands of years. Ancient people typically used it to soothe chronic pain.
Now, we have extracted the very substances that cause these pain-relieving effects and studied them. As a result, those cannabinoids have been put in many products like topicals, oil tinctures, and yes, CBD gummies. These provide that tasty CBD option that's more of a snack than medicine.
If you're experiencing pain throughout your body, CBD gummies may just be the thing. It will course through your bloodstream, so it will deliver soothing effects. They help with all kinds of pain such as those caused by irritable bowel syndrome and multiple sclerosis.
For example, you can take Blosum's CBD gummies once or twice a day to get relief for your whole body. They're even filled with nutrients, so they're really healthy too!
CBD Gummies for Sleep
You may be having trouble sleeping because of an underlying condition. For example, your anxiety may be keeping you up at night. This lack of sleep is not only uncomfortable, but they are also detrimental to your overall health.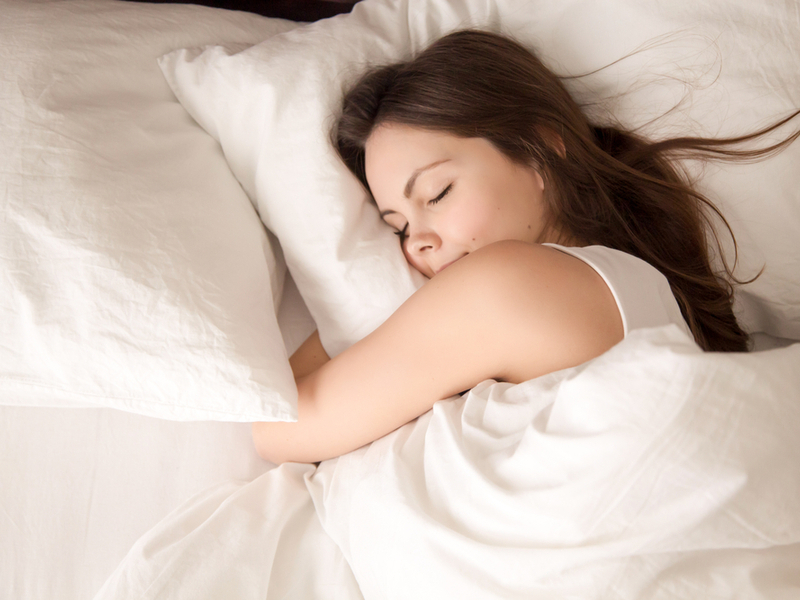 Thankfully, CBD gummies are a great supplement to help you get some well-deserved shut-eye. Cannabinoids interact with your endocannabinoid system, causing the benefits of CBD such as relaxation. As a result, it might make it easier to sleep. It can help with sleep-depriving conditions such as anxiety, so you may get a good night's sleep.
You can take one or two pieces of the Blosum's best CBD gummies for sleep before going to bed. As you lie down on your pillow, let the CBD gummies do their thing. 
Just relax and let your body absorb the nutrients and the cannabinoids. They will facilitate falling asleep, so you can face the next day relaxed and well-rested!
Are CBD Gummies Legal?
The 2018 Farm Bill legalized industrial hemp products so long as they contain no more than 0.3% THC. This bill also settled the difference between marijuana and hemp products. Products with 0.3% THC or less are considered as hemp products, whilst those with more THC content are marijuana products.
Blosum's CBD gummies are legal in the United States, but make sure to check your state's laws regarding CBD.
You should consult a doctor to get the correct CBD dosage and amount for you. Please note that these products aren't intended to diagnose, treat, cure or prevent disease.
Is CBD Legal? Hemp-derived CBD products (with less than 0.3 percent THC) are legal on the federal level. Moreover, these statements have not been evaluated by the Food and Drug Administration. This product is not intended to diagnose, treat, cure or prevent any disease and products that have not been FDA approved. Likewise, you must be at least 21 years old to purchase these products. Talk to your physician or medical doctor for additional information.