Best CBD Marketing Strategies 2021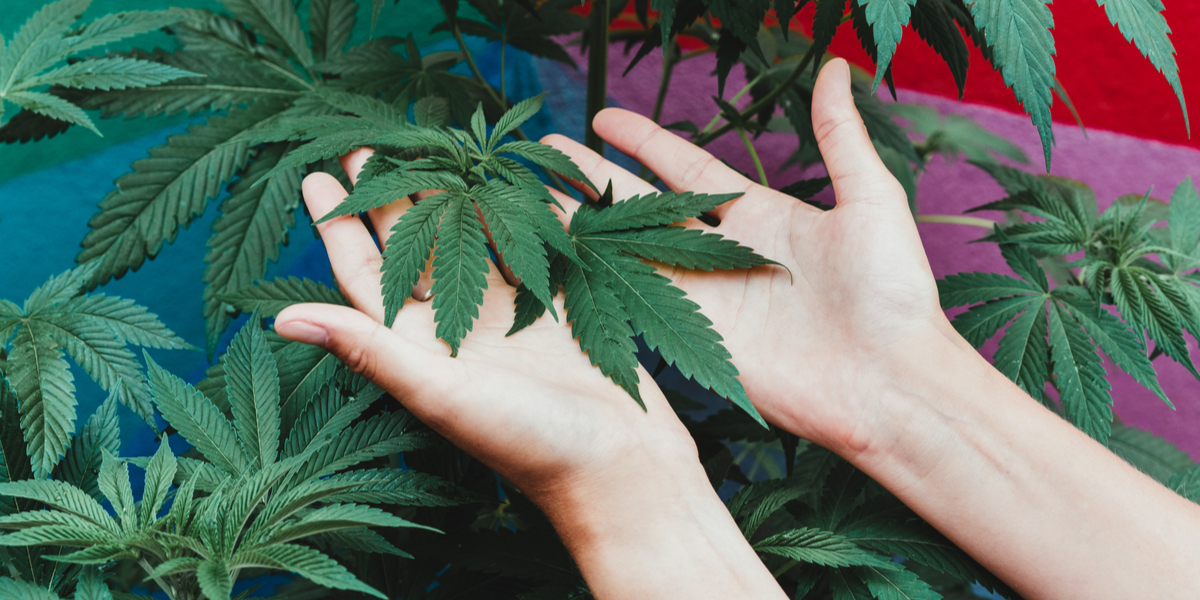 It's impossible to overlook cannabidiol (CBD). In the past couple of years, it's risen from being a simple curiosity to being the next wellness ingredient. CBD marketing has gotten so big that it has carved a niche that's separate from the larger cannabis market.
In fact, some estimate that CBD sales will top $20 billion by 2024 and overtake other cannabis categories.
If you are interested in getting a piece of the pie, you must know essential information on cannabidiol as a commodity. This can help avoid getting lost in the constantly evolving world of CBD marketing.
Is CBD a Trend?
CBD has become the darling of the food, beverage, health, and wellness industries. The ingredient is infused in a dizzying range of products. Furthermore, manufacturers are developing novel uses for the substance.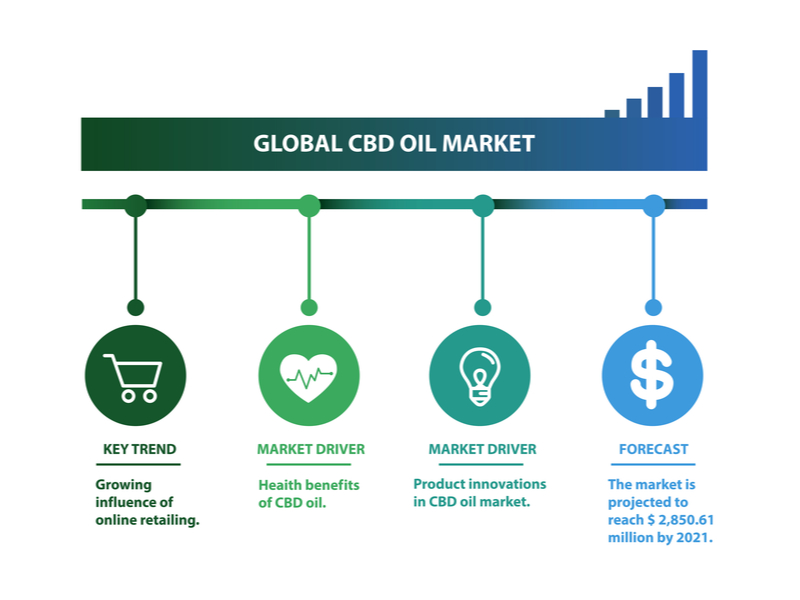 However, CBD still has a few hoops to jump through before it graduates from being a trending ingredient and becoming established as an ingredient trend.
The CBD industry must first overcome global regulations that criminalize cannabis and address quality and supply issues. Furthermore, they need to provide definitive scientific proof behind the wild claims of some CBD brands.
And though CBD currently occupies the wellness space that acai and turmeric used to dominate, CBD marketing growth is accelerating at breakneck speed. It appeals to the deeply rooted physical and emotional wellness needs of people.
How do you Market CBD?
Cannabidiol is still relatively new in the minds of consumers. Given its strong appeal, people interested in CBD are actively seeking out information on it.
But even this intense interest in the cannabis compound alone is not enough to persuade social media giants to allow CBD marketing on their platforms.
Recently, Facebook has loosened its rules on advertising topical CBD. As long as your ad links to a landing page that doesn't mention it, you are generally in the clear. However, other social media platforms and search engines like Instagram, Amazon, Snapchat, and Google remain unavailable for advertising CBD.
Influencer Marketing
This does not mean that advertising on these channels is impossible. With influencer marketing, CBD brands can skirt advertising restrictions by tapping directly into the organic followers of these influencers.
It is important to pick your influencers well to remain on-brand. They may also provide more engagement to pick influencers with smaller followings or the so-called "micro-influencers." These influencers typically charge fewer fees. This provides a win-win for business owners.
It is worth noting however that the previously mentioned social media platforms and search engines that prohibit CBD marketing will likely join the bandwagon sooner rather than later. The only thing in question is CBD's legalization status.
Native Advertising
Native advertising also presents another avenue to target customers. Popular strategies include using sponsored content on third-party websites to leverage their massive audience and grow awareness for your CBD brand.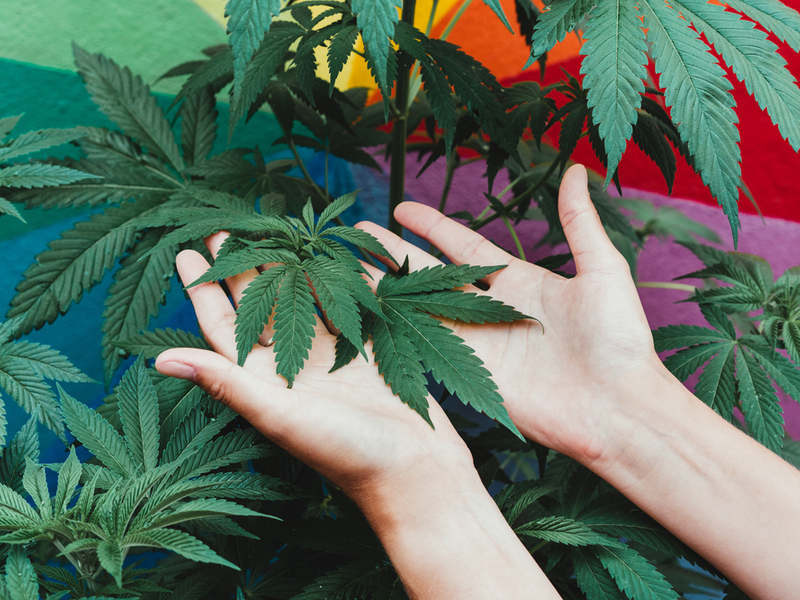 Other avenues include affiliate marketing and podcast advertising. For affiliates, fees are low since the payout is based on the performance of the affiliate link.
Hemp companies looking to increase online sales with an agreed-upon commission rate can explore major affiliate networks for their CBD marketing efforts.
Podcast marketing is a more unorthodox approach. Nonetheless, it presents a unique opportunity to get in front of very relevant potential customers.
In fact, 76% of podcast listeners in the UK have said that they have acted upon a podcast advert or promotional message. This would be great for brands that can't invest much in brand awareness via mainstream digital advertising channels.
Differentiating your Brand with CBD Marketing
CBD businesses who wish to promote trust and reliability have to differentiate themselves amidst the saturated cannabidiol industry. This may seem like a monumental task given that very few CBD brands can claim that they have brand equity.
Defining your brand's core values will go a long way in informing your decisions and shaping how you want your brand to be perceived. Core values are not vague concepts.
They must be specific to your goals as a brand. If you are unsure how to do this, then you can always begin by defining what you DON'T want your brand to be.
An example would be your desire to offer low priced CBD without being viewed as cheap. This would be a great starting point to examine how you can express this in your brand without diminishing its value. A concrete way would be to highlight your brand's "value" and "economy."
Your brand must also be able to tell a story. By creating a compelling story around your CBD brand, you can create trust and relatability amongst your target audience.
Remember, as you craft your story, you must make it personal by injecting your personality. Keep it simple by living the mantra that less is more. No long essays about the roots of your company!
Customer Service
If there are a dozen or more brands selling the same product, you can leave a lasting impression with the customers by offering first-class customer service.
There are several ways you can do this. It includes providing money-back guarantees if customers are displeased with your product in any way.
Reputable companies also make sure they can stand by their CBD oil products. This can be done by offering Certificates of Analysis (COA) by third party testers to guarantee the CBD content and purity of your products.
These documents lend much credibility to the commitment of your company in providing safe products to the general public.
Targeting New Demographics
You can also get right in the inbox of new and potential customers using the following marketing tips. Email marketing is an extremely effective channel for CBD brands.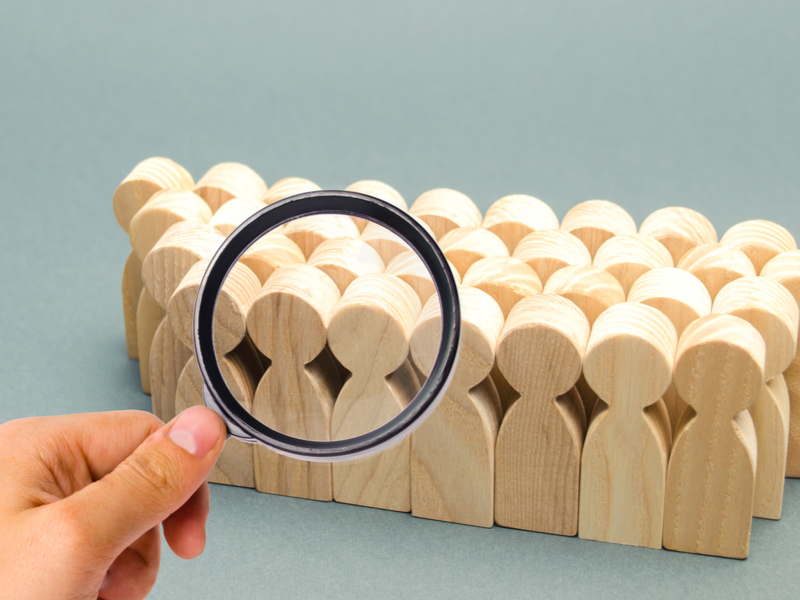 It lets you talk directly with your patrons, promote new products, and grow your pool of customers.
However, the grey nature of CBD's marketing legality means that many email service providers (ESP) can shut down your operations without warning, slap random suspensions, and implement other marketing restrictions.
So, the first step to effective email marketing is to choose a cannabis-friendly ESP.
It is critical that you don't use any marketing software that has unclear rules on sending emails with cannabis and CBD content in them. This may seem worrisome and finding a good ESP in the CBD industry can be confusing to new brands.
Thankfully, this list of trusted ESP gives you a snapshot of where your CBD business can look first.
Who is the Target Market for CBD Products?
CBD users are a varied bunch. Nevertheless, they generally fall under two categories: medicinal and recreational users.
The former promotes the use of CBD for chronic and other kinds of pain relief. Conversely, the latter uses CBD mainly for physical and mental relaxation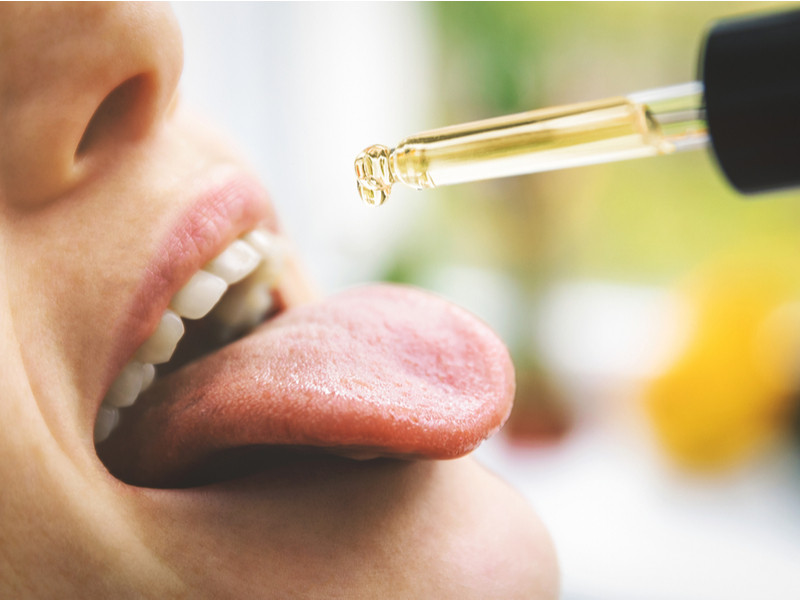 If your CBD contains no THC, the psychoactive cannabis compound, then you may be more well-suited in the wellness market. However, introducing THC into your CBD may mean that you are better positioned to service existing lines of cannabis products and users.
Here are some statistics that illustrate the reach of CBD marketing and why it shouldn't be ignored.
64% of Americans are familiar with CBD and 33% of respondents have tried CBD at least once before. In a 2019 survey, an estimated 64 million Americans had used CBD in a 24-month span
In terms of age groups, those aged 19 to 29 are the most likely to use CBD consistently or 20% of the surveyed pool. But in terms of adults who have tried CBD once or more times, the numbers are double:
40% of respondents aged 18 to 29 have tried CBD
32% of respondents aged 30 to 44 have tried CBD
23% of respondents aged 45 to 59 have tried CBD
15% of respondents aged 60 and above have tried CBD
Conclusion
To be able to cater to the different groups that CBD appeals to, brands need to utilize the digital marketing tools at their disposal and offer the right kind of cannabidiol to each demographic.
CBD brands would also benefit greatly by running ad campaigns that focus on education rather than hard selling.
Remember, normalization of CBD marketing is critical in paving the way for your brand to stick in the minds of consumers.
And by choosing the right influencers and offering unforgettable customer service, your CBD brand can create loyal customers as cannabidiol products reach its peak in the coming years.
Is CBD Legal? Hemp-derived CBD products (with less than 0.3 percent THC) are legal on the federal level. Moreover, these statements have not been evaluated by the Food and Drug Administration. This product is not intended to diagnose, treat, cure, or prevent any disease and products that have not been FDA approved. Likewise, you must be at least 21 years old to purchase these products. Talk to your physician or medical doctor for additional information.