CBD Oil for Sleep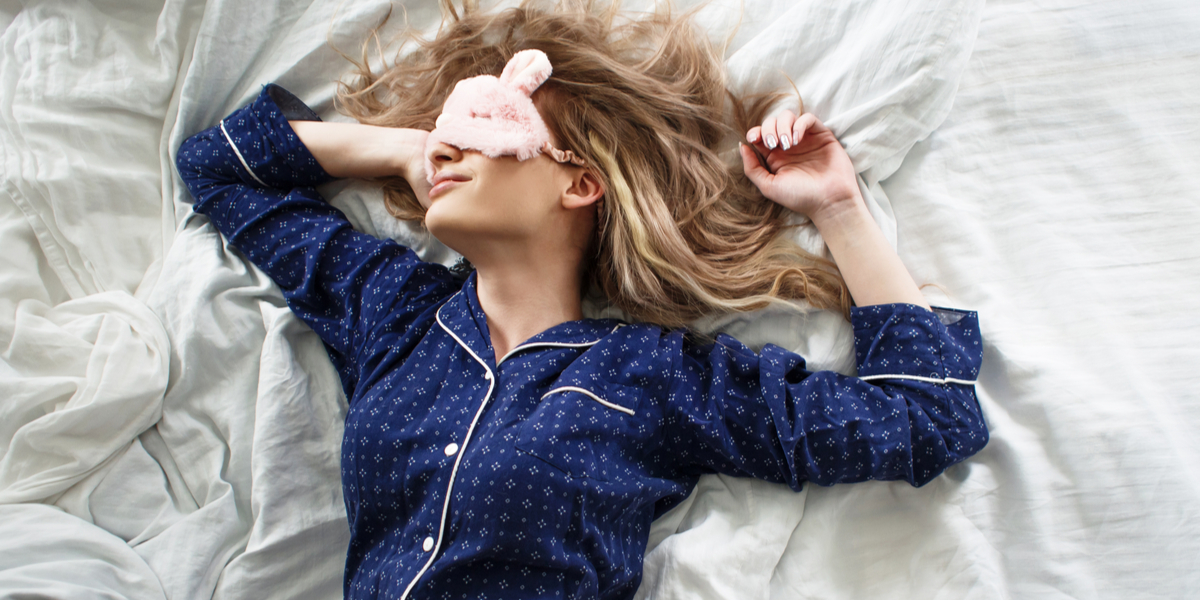 If you're having trouble dozing off, you may want to try out CBD oil for sleep. You may have tried counting sheep but ended up counting hours of rest you lost. You could try sleeping pills, but those can have unfortunate side effects. Worse, you feel groggy and haggard before the sun rises.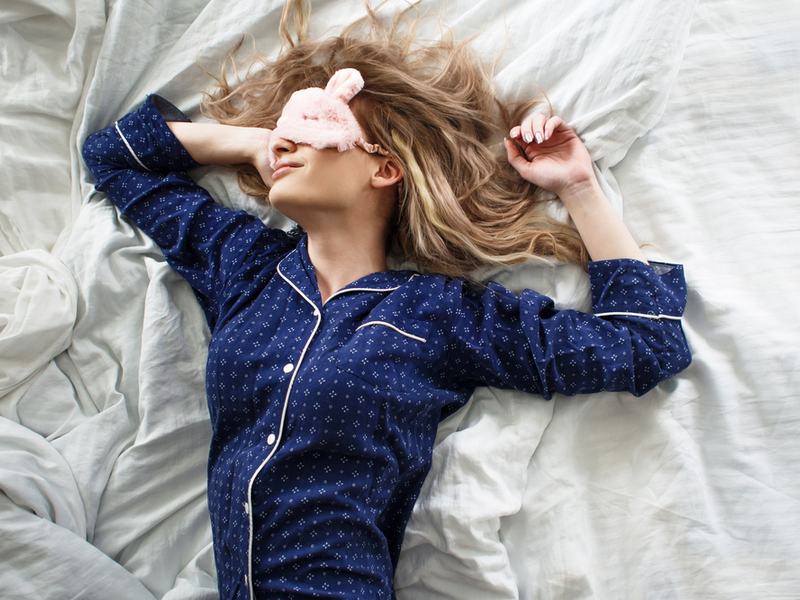 Thankfully, CBD oil provides another option to help you get a well-deserved rest. If you're suffering from insomnia, you can get some CBD products for sale to help. They're becoming quite popular as experts learn more about the wondrous benefits of cannabidiol (CBD).
This hemp extract has been found to help with numerous health conditions, including sleep. You and many people may be having trouble sleeping due to excessive stress and anxiety. Because CBD works to alleviate these two, it can help indirectly combat insomnia.
CBD Health Benefits
CBD is an extract that comes from the cannabis plant. Despite being from a plant that is known for producing a "high", cannabidiol actually doesn't produce such effects. Conversely, the other hemp extract known as tetrahydrocannabinol (THC) possesses psychoactive properties.
Despite its effects, both CBD and THC are components of many CBD products. In the United States, THC consists of only 0.3% of these products. Regardless, the substance is still added to enhance the effectiveness of these products.
These two chemicals are called cannabinoids, and they influence the receptors found in the endocannabinoid system. This web of neurotransmitters produces restorative effects depending on what kind of cannabinoid interacts with it.
Throughout the years, cannabidiol has been praised for the many health benefits it confers on consumers. This led to the boom of various CBD products. Now, many people purchase them as alternative remedies for their health problems like chronic pain.
Pain Relief
This is the main reason people have used marijuana in ancient times. Until now, people turn to the use of this plant and its derivatives in order to soothe their aching bodies. In fact, it helps with headaches, migraines, and arthritis.
There have been various human and animal studies that prove these effects. They are still not enough to finally confirm the effects of CBD on pain though. Yet, many of these involved consuming both CBD and THC, so it may be advisable to take CBD products with both as ingredients.
Mental Health
Cannabidiol may provide a safer substitute for conventional mental health medications for anxiety and depression.
There are various over-the-counter options for maintaining mental health, but they come with adverse effects. These include losing sleep and gaining weight and may have more depending on drug interactions.
Research suggests that CBD can be another way to help afflicted people in a safer way.
A review of 1,629 patients with various mental health issues received improvement after taking cannabis. Additionally, an animal study showed that cannabidiol promotes serotonin receptors like antidepressants.
CBD for Insomnia
If your lack of sleep is driving you nuts, you may need some CBD oil for sleep. Cannabidiol has been found to facilitate sleep, improve sleep quality, and even reduce sleep disorders like sleep apnea.
If you have been having uncomfortable sleep, you may be having REM sleep. Comfortable sleep usually involves non-rapid-eye movement (NREM) sleep. CBD can help your body transition from a REM rest to a comfy NREM sleep.
You may be having a good night, but your others around you might not! If you snore loudly at night, it may be due to your obstructive sleep apnea. You may take CBD for sleep as it was found to reduce the times you experience apnea.
CBD Dosage for Insomnia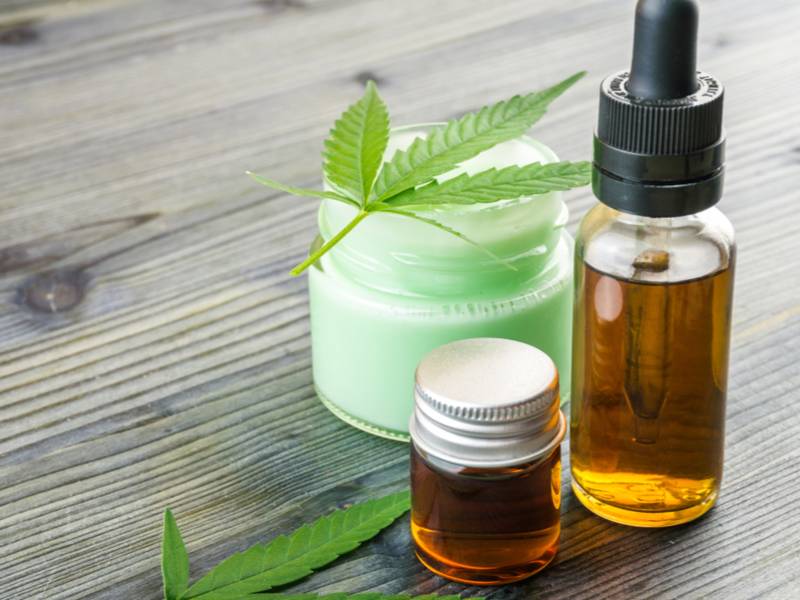 For your CBD fix, you can take four types of CBD products: isolates, distillates, broad-spectrum, and full-spectrum. The first three don't have THC, meaning they won't show positively in drug screenings. However, they may prove to lack potency.
For the full effects of CBD, you should take full-spectrum CBD. These are the products that contain 0.3% THC, producing the "entourage effect" that makes them truly effective.
More importantly, use a serving size of around 10 mg to 20 mg of CBD oil for sleep. Keep in mind not to use higher doses though as these may keep you awake instead!
CBD Gummies for Sleep
CBD is available in a variety of forms. You can take CBD oil tinctures and apply them under your tongue for a fast dose of cannabidiol. On the other hand, you may just take a CBD capsule to take your cannabidiol with no taste and no fuss.
Why should any amount of CBD be no fun to use? Are all CBD products just like over-the-counter meds?
Thankfully, CBD gummies are proof that they don't have to be. CBD gummies are just like the chewy treats you ate as a kid. Now that you're an adult, you can eat them again, this time with the health benefits of CBD. You can even take a measured amount depending on your dose.
Full-Spectrum CBD Multivitamin Gummies
Even better, Blosum has the best CBD products for sale online. They have oil tinctures, topicals, and even CBD gummies.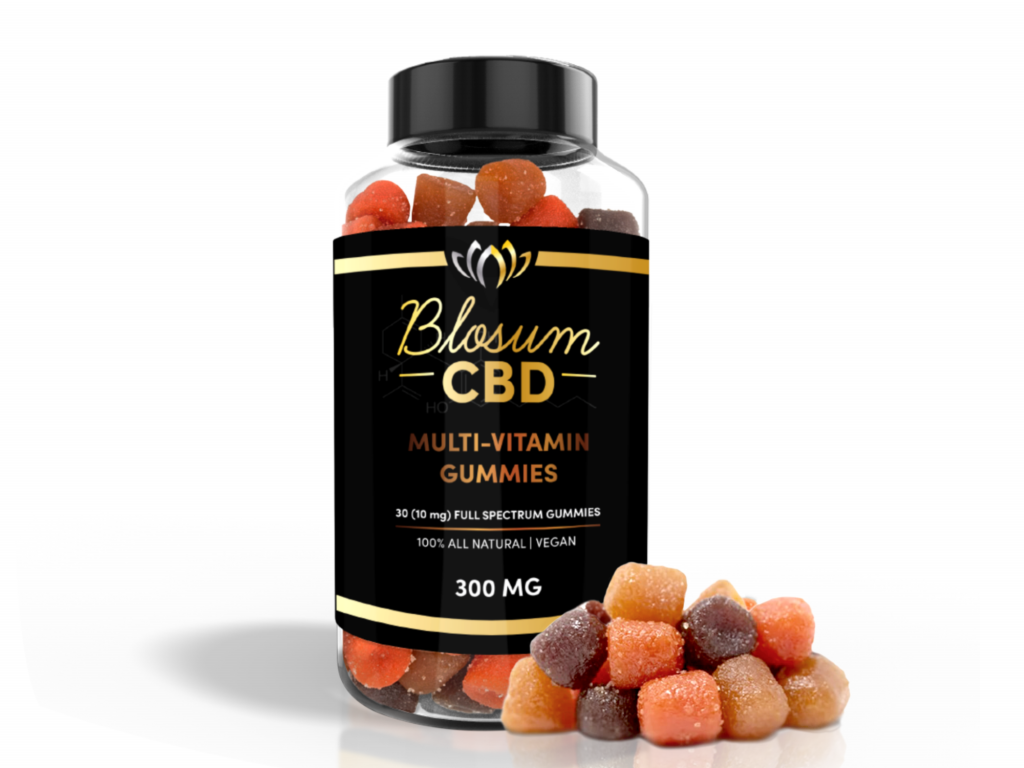 For example, they have the Full-Spectrum CBD Multivitamin Gummies with 10 mg of CBD per gummy.
100% Pure Hemp Oil Extract
Full-spectrum Formulation (0.3% THC)
Phytocannabinoid-rich
Third-party Lab Tested, Made in the USA
They're all so good with yummy flavors such as cherry, strawberry, orange, lemon, and grape.
Broad-Spectrum Organic Vegan Gummies
If you're vegan, Blosum has you covered with its Broad-Spectrum Organic Vegan Gummies. Each 25 mg gummy is made with all-natural, vegan-friendly ingredients. They're available in strawberry flavor.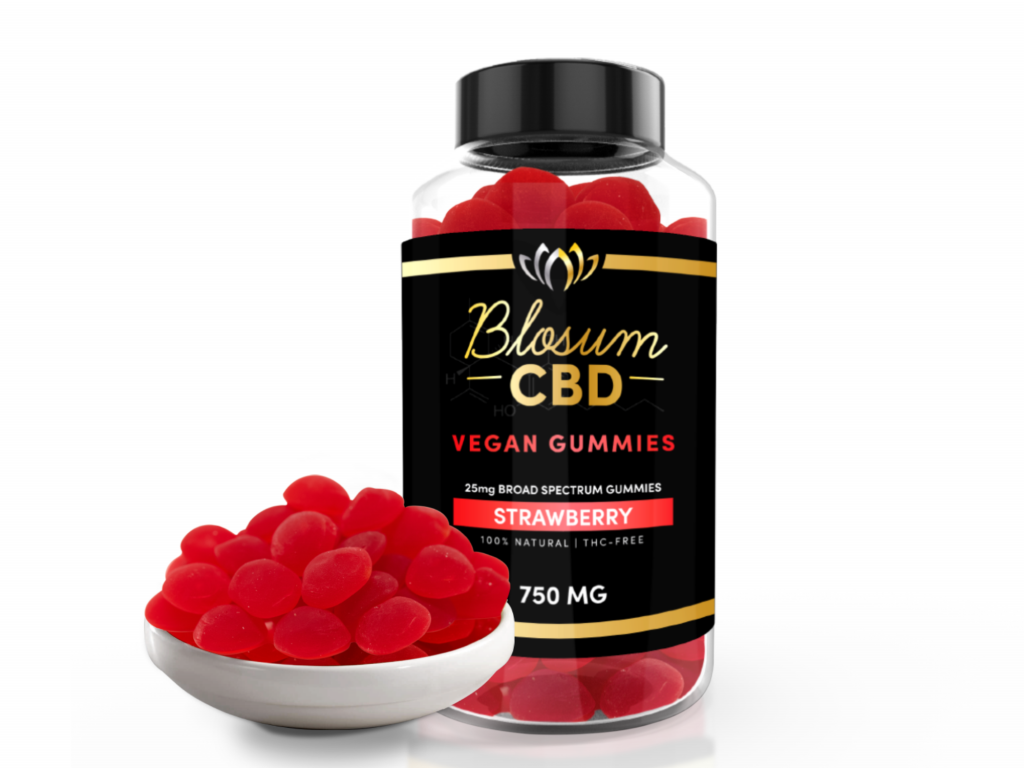 No Artificial Sweeteners and Flavors
THC-free
Vegan-friendly Ingredients
Third-party Lab Tested, Made in the USA
As we've mentioned, you need 10 mg to 20 mg of CBD oil for sleep.
You may then take two of the Multivitamin Gummies daily to meet this requirement. As for the Vegan Gummies, you may need only one per day.
Summary
CBD products can help you sleep better and easier. Aside from its other benefits, CBD can be taken in small amounts to induce sleep. As there are many kinds of CBD products, there are many you can choose for your CBD needs.
The best that provides it is Blosum. Their products are made with the best, full-spectrum CBD oil, so you can be sure they're truly effective. Moreover, every product is lab-tested and USA-grown, so you can be sure of its safety.
Still, consult your doctor for the proper use of CBD oil. A medical professional may guide you with the right products and dosage for your needs. Also, you may avoid any unwanted effects as your doctor will inform you beforehand.
Disclaimer: Is CBD Legal?
Hemp-derived CBD products (with less than 0.3 percent THC) are legal on the federal level. These statements have not been evaluated by the Food and Drug Administration. This product is not intended to diagnose, treat, cure or prevent any disease and products have not been FDA approved. You must be at least 21 years old to purchase these products. Talk to your physician or medical doctor for additional information.