CBD Salve vs. CBD Cream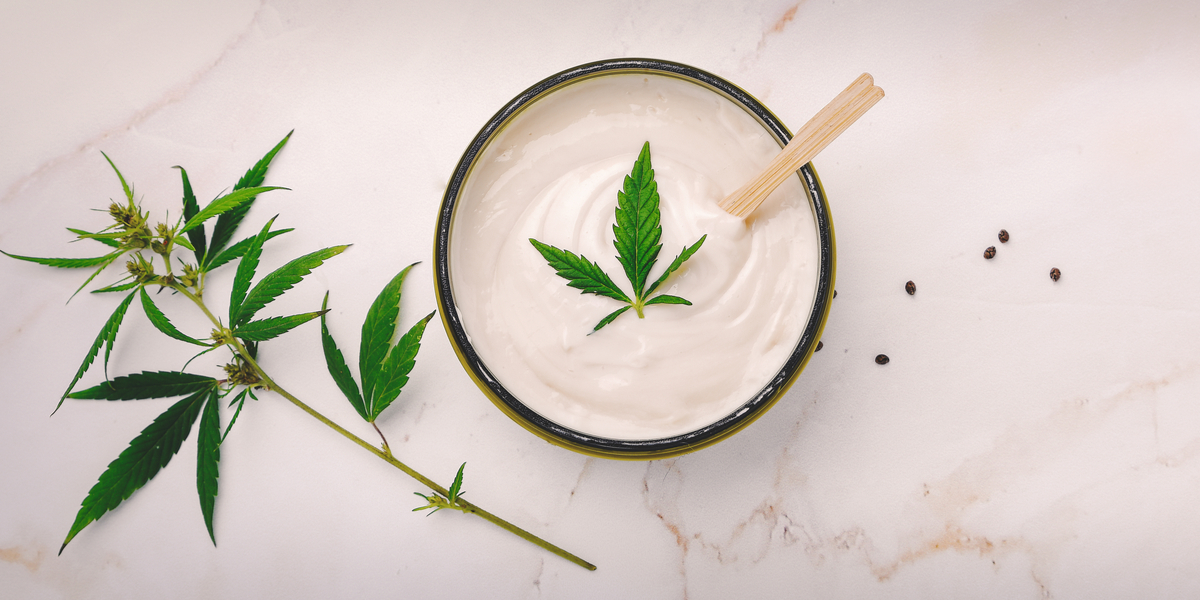 When picking out a topical product, the usual dilemma is between CBD salve vs CBD cream. You may have heard of the various benefits of cannabidiol and the many products made from it. The skincare effects piqued users' interests but overwhelmed them by the various options.
Well, between CBD salves and creams, research will tell you which one is worth buying. More importantly, you should look at the best company for the best cannabidiol products.
What is CBD Salve
These are topical products that contain cannabidiol, a cannabinoid from the cannabis plant. Aside from hemp oil, manufacturers make them with beeswax and a carrier such as coconut oil or MCT oil. To enhance the wellness benefits, they add other essential oils like those from eucalyptus and lavender These extracts also improve the topicals' aroma.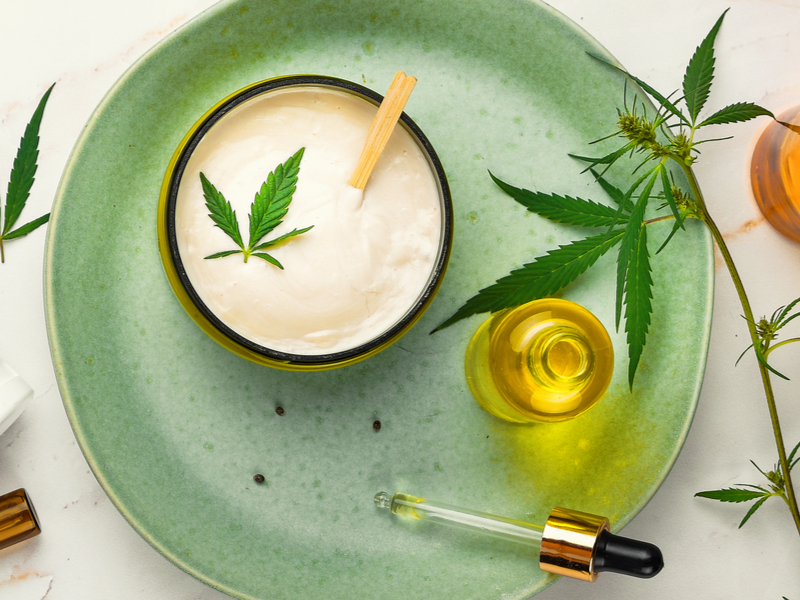 Rest assured that CBD topicals will neither get you "high" nor show in drug tests. While its source may induce mind-altering effects, these products only have a minuscule 0.3% of the mind-altering cannabinoid THC. Trace amounts can't cause psychoactive properties. Some are made with only cannabidiol and other cannabinoids.
Topical CBD Oil
Cannabidiol provides many health benefits depending on how it's administered. When applied topically, it relieves pain, soothes skin conditions, and lessens the signs of aging.
Relieves Pain
CBD oil can provide various restorative effects on human skin. In fact, many use the source plant dating back thousands of years for one purpose: pain relief.
Now, it is an alternative for the various over-the-counter pain medicines. It lessens the symptoms of chronic pain, fatigued muscles, and arthritis without the side effects of prescription drugs.
Soothes Skin Conditions
The cannabis substance can also alleviate skin conditions by addressing skin irritation and inflammation. It can provide comfort for those with skin itching, seborrhea, eczema, sunburn, and allergic dermatitis. For instance, it may help those with psoriasis by reducing symptoms.
In addition, those having trouble with acne can manage them using topicals with cannabidiol. Particularly, it helps them minimize how frequently and severely they get breakouts. The natural oils added in CBD topicals also boost these effects.
Reduces Signs Of Aging
CBD acts on the body's endocannabinoid system, causing various anti-aging properties. It improves skin cell turnover, emulates natural skin lipid function, minimizes collagen loss, and balances oil production.
Moreover, it protects and repairs the skin caused by UV exposure and pollution. It even has better antioxidant effects than vitamin C and E.
CBD Salve vs CBD Cream
Between CBD salve and cream, it's best to pick the former. Salves provide more wellness benefits due to the other natural ingredients mixed into them. Moreover, they remain safe to use longer in storage.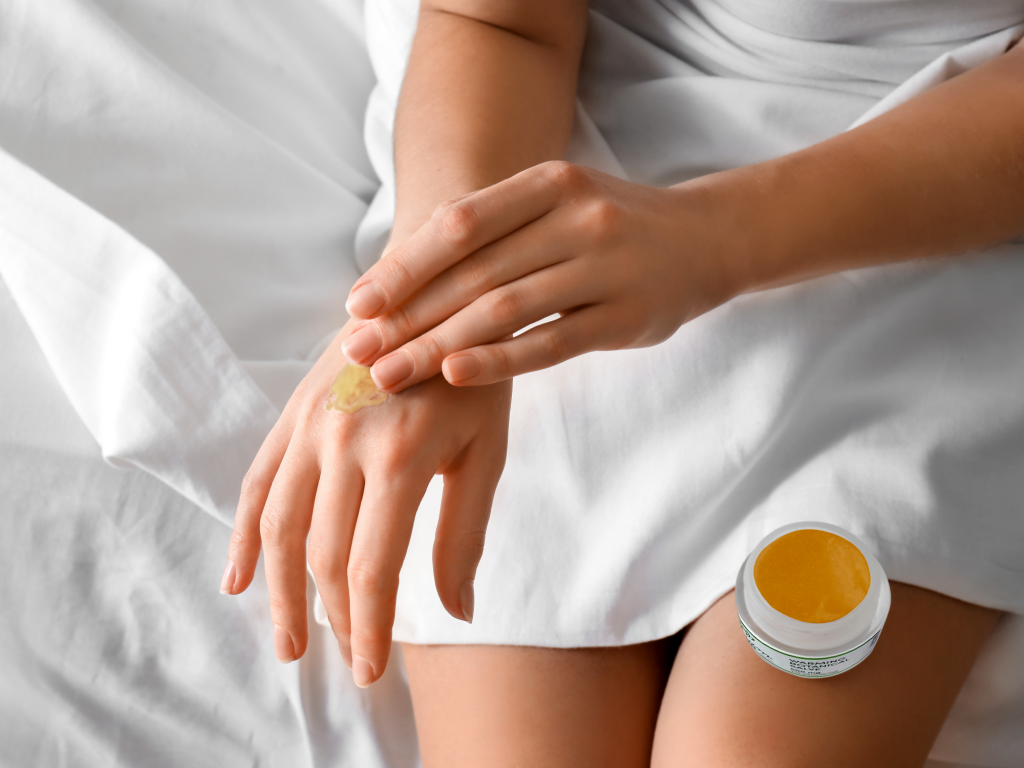 Stop looking for the best CBD cream because salves are clearly superior. Salves have an oil and beeswax base that doesn't accumulate bacteria over time, thus staying longer in storage. It contains additional essential herbal oils that provide more wellness benefits.
On the other hand, topical creams have water instead of beeswax and oil. This helps it absorb into the skin better than its oil-based counterpart. However, the water may become a breeding ground for bacteria that may cause negative effects like irritation. Furthermore, topical creams have shorter shelf lives compared to the wax-based alternative.
CBD Cream for Pain
Cannabidiol creams and salves are mainly used to relieve aches caused by various medical conditions. These are usually rubbed on specific parts of the body, such as painful muscles and joints.
When applied, these topicals act directly on a specific area, quickly reducing pain and inflammation.
Soothes Pain After Exercise
It's highly beneficial for physically-active people as it soothes aches due to prolonged exercise. A 2015 study involved administering cannabidiol to mice after they ran on a wheel. Scientists found that it lessened the mice's anxiety and boosted their pain tolerance.
The pain relief is due to cannabidiol's ability to prolong the effects of the "bliss molecule" anandamide.
Relieves Migraines
People with migraines experience pain when exposed to sound and light, and it's usually caused by a lack of cannabinoids. It causes the endocannabinoid system to balance responses to these stimuli.
CBD salves may fill that deficiency, stopping migraines from the source. The study from the European Pharmaceutical Review also proves their effectiveness against migraines.
Alleviates Digestive Pain
CBD salves may help with stomach pains and colitis. The migraine study mentioned earlier also found this benefit as a positive side effect.
Moreover, a study found that cannabidiol activates receptors that prevent colitis and reduce gut inflammation.
Helps With Pain From Damaged Nerves
If you have multiple sclerosis or other complications that cause nerve damage, you may feel pain with no apparent reason. This is called peripheral neuropathy, a disorder that hampers proper communication among nerves. Luckily, cannabidiol is an antioxidant that protects nerve cells. It safeguards them from conditions that destroy neurons like Parkinson's disease.
In addition, it helps with nerve damage linked to fibromyalgia. Currently, studies have not identified its causes, so treatments only lessen pain and furthers the quality of life. However, a 2013 study found that cannabidiol may also help with fibromyalgia pain. With further research and trials, the industrial hemp substance proves to be promising.
Manages Cancer Pain
People with cancer often experience pain, so they typically use opioids to alleviate it. Despite being a staple, these may sometimes fail and cause adverse side effects. Thankfully, cannabinoids may be a safer and better alternative than conventional medications.
Cannabidiol can match the effects of the opiate called codeine on cancer pain. It provided long-lasting pain relief for nerve pain, compared to chemotherapy drugs. Although the cannabinoid is promising, we still need additional studies to verify its effects. Nevertheless, anecdotal evidence shows that it's safe and effective.
Best CBD Salve for Pain
The best organic hemp products come from the purest extracts. For high quality and safety, look for CBD brands that strive for excellence in their end products.
It's best to get products made in the USA, with all-natural, non-artificial ingredients.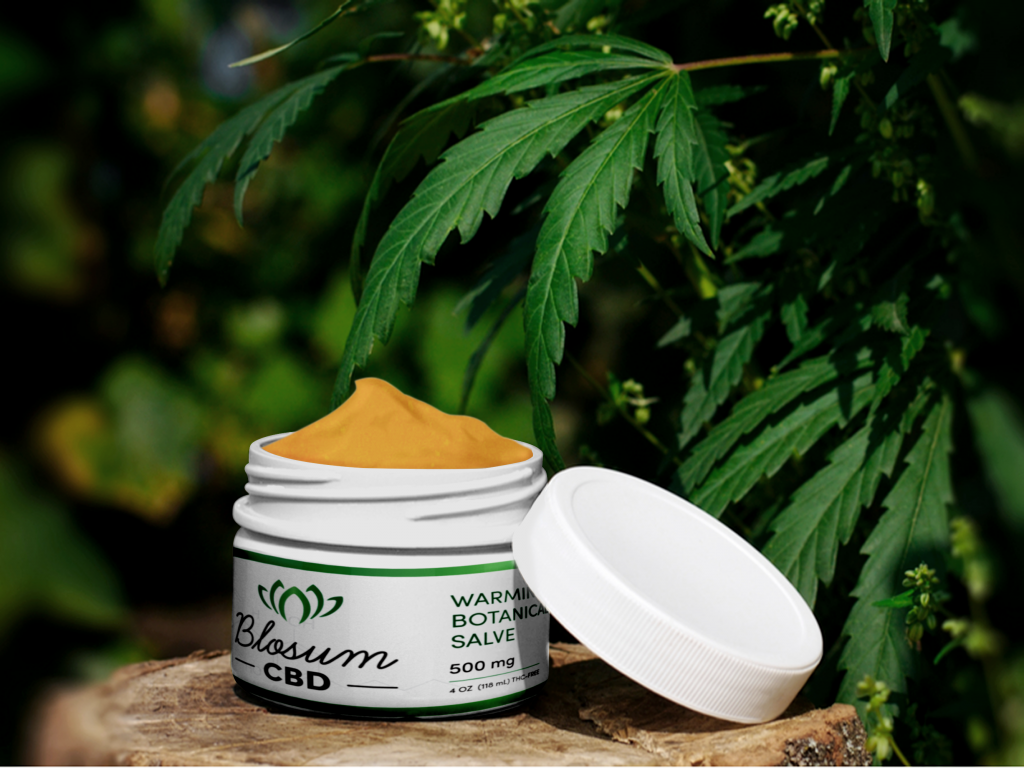 There are topical products like the THC free 500 mg Warming Botanical Salve which contains time-tested Ayurvedic herbs and cannabidiol. It combines ancient and modern wellness in a 500 mg CBD salve. 
You can use it as a safe alternative to reducing pains and aches. Enjoy its soothing aroma and warming sensations. Topical products can provide localized effects compared to edibles like capsules.
Summary
Cannabidiol provides skincare benefits in CBD salves vs CBD creams. However, salves are the better option as they store longer and work better than the latter.
For the best choice, head to the best brands for high-quality wellness products. Most have free shipping across the United States and a 30-day, money-back guarantee.
Is CBD Legal? Hemp-derived CBD products (with less than 0.3 percent THC) are legal on the federal level. Moreover, these statements have not been evaluated by the Food and Drug Administration. This product is not intended to diagnose, treat, cure or prevent any disease and products that have not been FDA approved. Likewise, you must be at least 21 years old to purchase these products. Talk to your physician or medical doctor for additional information.