How to Use CBD for Skin Care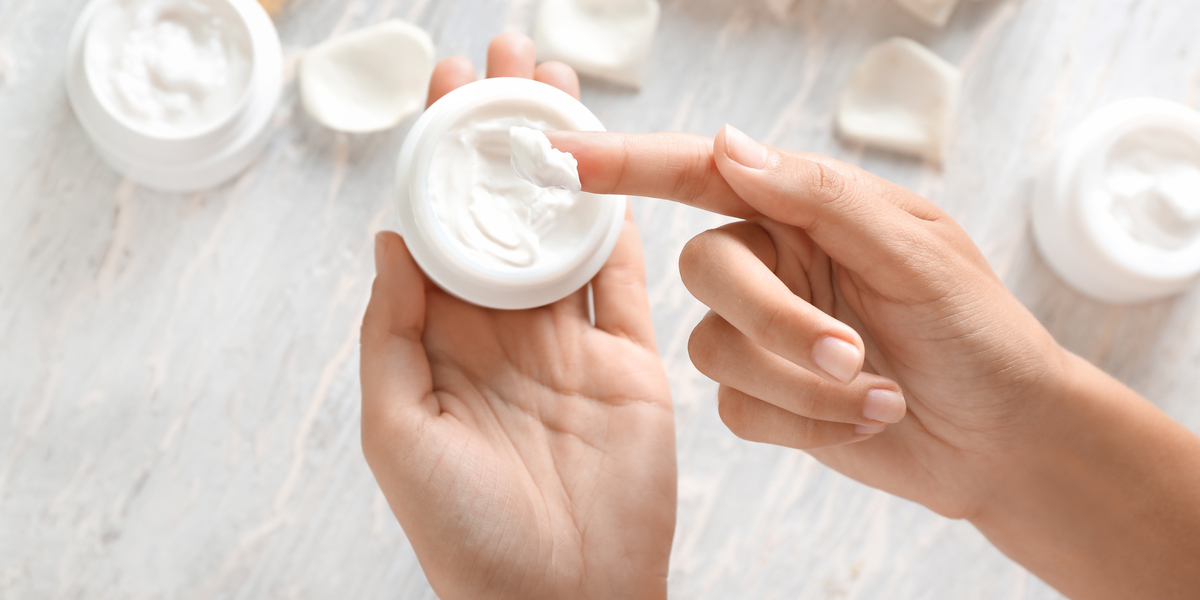 The full extent of CBD's healing potential is still being discovered. From a medical standpoint, even the FDA recognizes the benefit of CBD for untreatable epilepsy. Nevertheless, CBD may be effective for a variety of other uses as well, such as CBD skin care.
Several industries, from agriculture to veterinary products, have started infusing CBD into products that are now available for general use. And now, even the wellness and beauty industry is starting to discover the therapeutic properties that CBD skin care may offer.
How does CBD Skin Care Work?
Cannabidiol (CBD) is a cannabinoid that comes from marijuana and hemp plants. A previously illegal substance, CBD is a non-intoxicating compound from cannabis. Farmers extract it and mix it with carrier oils such as olive oil, hemp oil, argan oil, or coconut oil to produce CBD oil.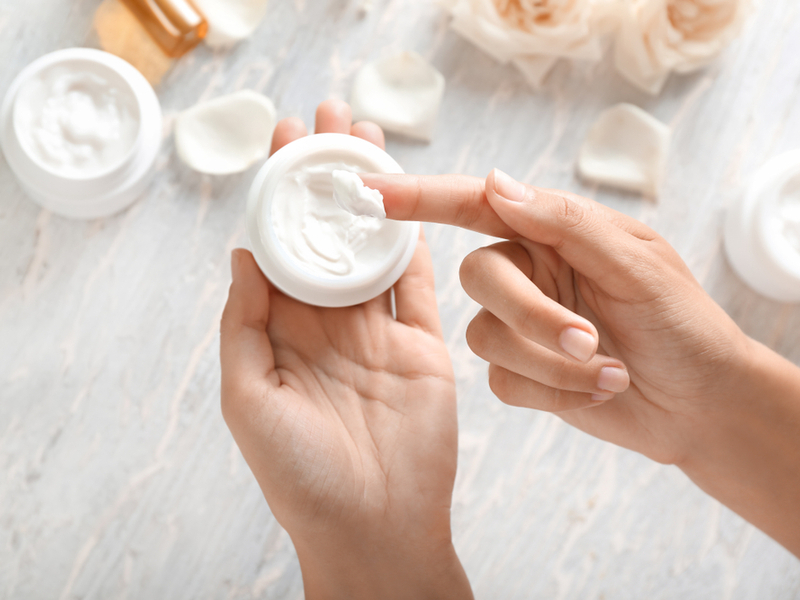 There are two famous cannabinoids that originate from cannabis: THC and CBD. Moreover, there is a distinct difference between the two.
THC is psychoactive and consuming it produces mind-altering effects. CBD, on the other hand, is non-psychoactive. This means its application on your skin will not get you high.
The general public should also note the difference between CBD oil and hemp seed oil, another beneficial skincare ingredient. Many market CBD oil and hemp seed oil as the same thing. However, the latter contains very little CBD if any at all.
While hemp seed oil is known to be a strong antioxidant in itself, it is simply a moisturizer and does not have the same skincare benefits as CBD.
CBD Skin Care Benefits
Initial research into the effects of CBD skin care is promising for reducing inflammation of psoriasis and atopic dermatitis. This has led to the introduction of CBD-infused beauty products like body lotion which may be effective for chronic skin issues like eczema.
More research also points to the potential of CBD as an antioxidant that neutralizes free radical damage. As such, CBD oil may be potent for slowing down signs of aging with its neuro-regenerative and antioxidant properties.
People with sensitive skin who want to reduce irritations and redness may also benefit from CBD.
Furthermore, CBD skincare could also be effective for acne. Since acne is an inflammation, the anti-inflammatory properties of CBD may help reduce redness and breakouts. CBD's soothing effects might also help skin look and feel better.
Another study revealed that CBD has the potential to decrease sebum production, possibly caused by a balancing effect on the flow of the oil production of the skin.
We need more research to standardize doses of CBD since it varies from person to person. This means it is not advisable to pick up a product, look at the CBD content in milligrams, and determine that it is enough (or not enough) for your purposes.
Even a smaller dose of authentic, lab-tested CBD may be more beneficial than a product that claims to have CBD but actually does not.
What CBD to Use for Better Skin
CBD products can be labeled in any number of ways. Be sure to check the label for some key terms that indicate the product you are buying contains real CBD. Words like hemp CBD, hemp extract oil, full-spectrum CBD extract, and phytocannabinoid-rich hemp oil are all synonyms of CBD.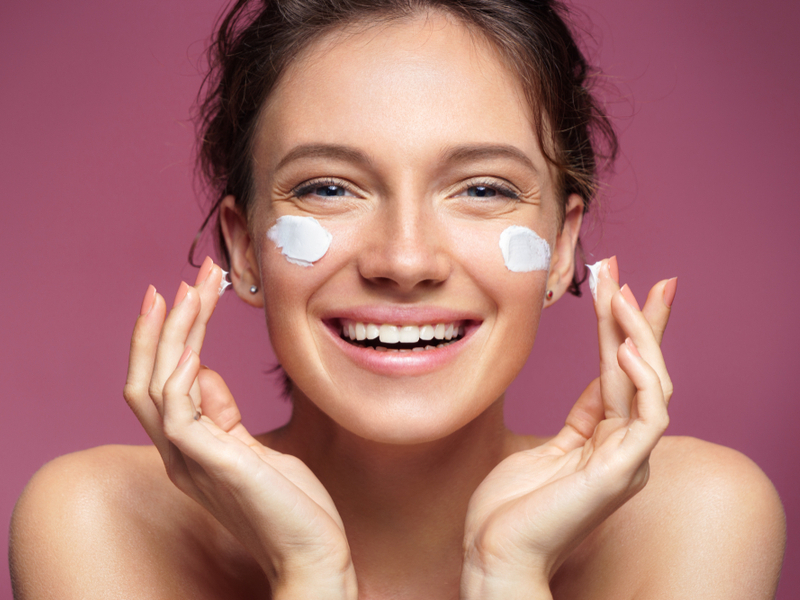 There are other ways to make sure the product you are buying is best for CBD skin care. Most real hemp brands will indicate if their product is full-spectrum, broad-spectrum, or isolate.
Full-spectrum hemp contains other natural compounds from the hemp plant including trace amounts of THC, other cannabinoids like CBG (cannabigerol), and antioxidant compounds. On the other hand, broad-spectrum CBD does not have detectable THC or about 0.3% concentration only.
Lastly, isolates are pure CBD and contain no other natural substances like terpenes and flavonoids.
Many CBD products also clearly label the total cannabidiol content in milligrams, which can also be further broken down in milligrams per use. CBD must also be in stable packaging which means no clear bottles or other components that expose the CBD to excess light and air.
These all factor in maintaining the effectiveness of the CBD product such as lotions.
CBD Skin Care Products
CBD for skin care comes in several forms depending on your need. There are high-quality face oils that contain CBD as well as other active ingredients like hyaluronic acid, vitamin C, aloe juice, and much more to rejuvenate your skin cells. You can add these infused face oils to your morning or nighttime routine.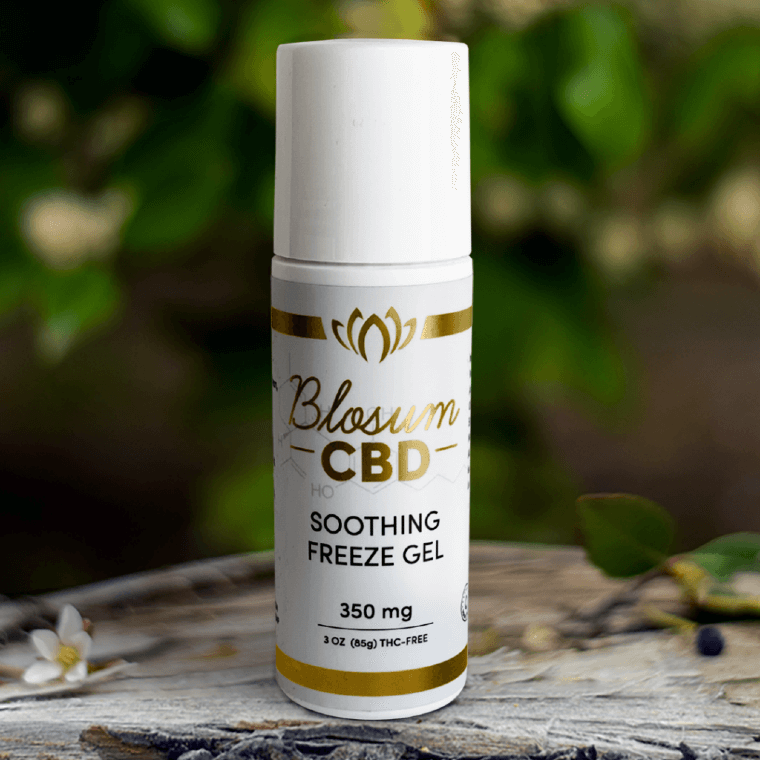 You can also explore full-body serums that are safe to use on your body and provide a relaxing and hydrating effect. There are also products like freeze gels that can be applied directly to the skin for a less greasy sensation.
If you are not a fan of oil tinctures, body lotions with infused CBD might be a better option. Some even come in a rollerball for easy application as well as a built-in massager. For optimal healing, you can also try CBD warming salves formulated with Ayurvedic ingredients and other botanical ingredients.
CBD bar soaps and facial washes gently exfoliate your skin while delivering the soothing effects of CBD. Finally, CBD is also available as a stick. These sticks are incredibly convenient to use in a number of ways, such as a lip balm for chapped lips and under the eyes for some quick brightening.
Is CBD Legal? Hemp-derived CBD products (with less than 0.3 percent THC) are legal on the federal level. Moreover, these statements have not been evaluated by the Food and Drug Administration. This product is not intended to diagnose, treat, cure, or prevent any disease and products that have not been FDA approved. Likewise, you must be at least 21 years old to purchase these products. Talk to your physician or medical doctor for additional information.