What are the Side Effects of CBD?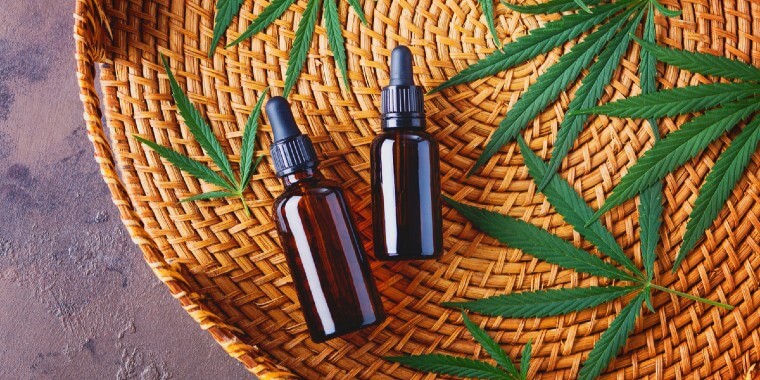 Have you ever noticed the rising popularity of CBD products and wondered about what are the side effects of CBD? So many CBD products for sale are now available due to their growing popularity. There are various benefits of cannabidiol that are being discovered such as relief for nausea and other medical conditions. This has led to the boom of various CBD products such as gummies, topicals, oil tinctures, and even dog treats.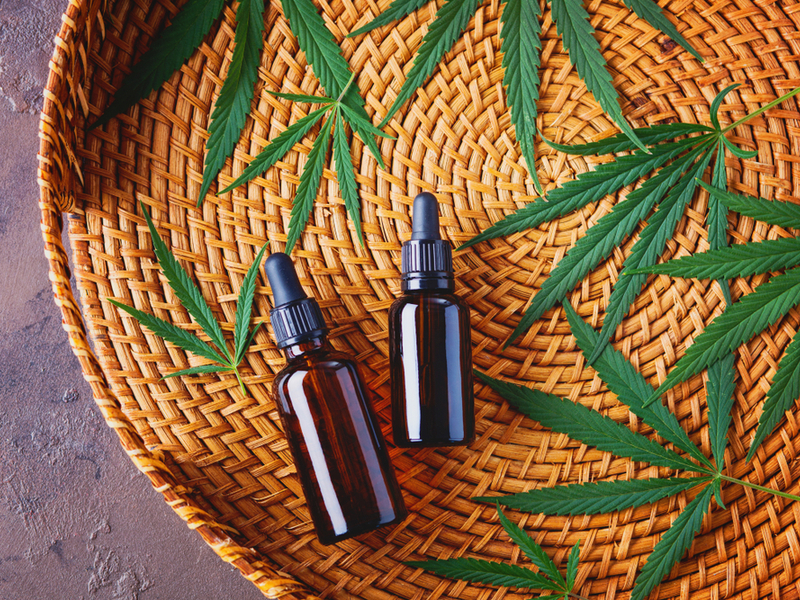 Still, you may still be skeptical about their side effects, especially the healthcare products. After all, they have just gained popularity recently, so you may still find the CBD health benefits to be dubious.
Of course, your pre-existing conditions and prescription medications may be affected greatly.
Please note that it's unlikely that you'll get such side effects, especially when you are taking proper doses of CBD.
What is CBD Oil
Cannabidiol (CBD) oil is a substance extracted from the cannabis plant. Despite what most people may think, products containing cannabidiol do not induce the usual "high" that its plant source is known for. Another extract called THC produces such psychoactive effects.
However, full-spectrum CBD products contain trace amounts of THC as active ingredients. The minuscule THC content mandated by the United States is 0.3%. The substance is included in order to increase the efficacy of CBD products. More importantly, such a quantity will not be enough to produce mind-altering effects.
On the other hand, other CBD products with no THC content are available: broad-spectrum CBD, isolates, and distillates. Some prefer these as they cause positive results in drug screenings.
However, the absence of THC leaves them less potent than their full-spectrum counterparts. To truly make full use of CBD products, choose full-spectrum.
Numerous studies have suggested that CBD has numerous benefits which led to the sale of various CBD products. People now buy oil tinctures, topicals, and gummies to serve as an alternative to medicines bought over the counter. By doing so, they avoid the well-known side effects of such conventional remedies.
Side Effects of CBD Oil
Numerous clinical trials have suggested the many benefits of cannabidiol, such as relieving stress and soothing pain. In fact, the World Health Organization (WHO) confirmed cannabidiol to be a safe substance.
Nonetheless, CBD has side effects much like all drugs. Using CBD products may cause minor symptoms such as dry mouth to severe conditions such as lower blood pressure.
Your risk of manifesting such side effects will depend on a few factors. First, your weight will determine how much CBD you need. If you have a heftier build, you may need a larger CBD dosage.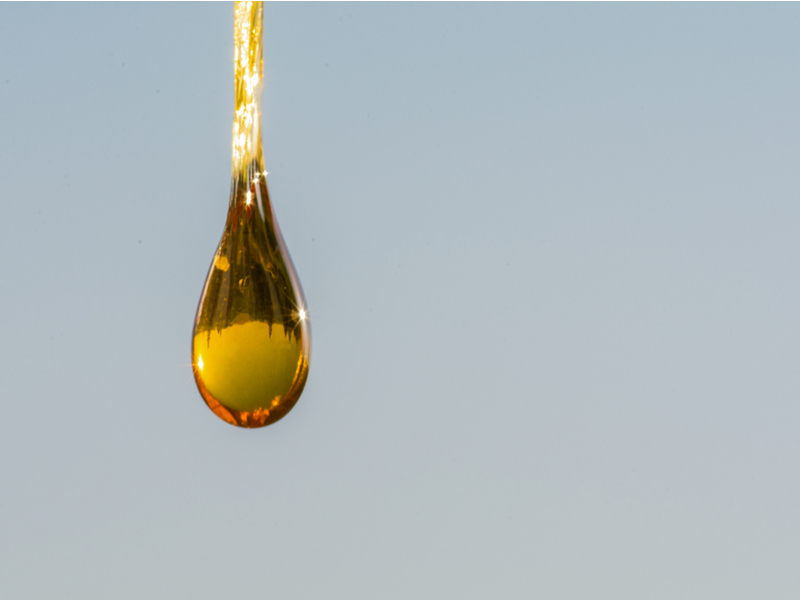 Second, your dosage will depend on the CBD content in your product. For example, if your CBD gummies have 25 mg of CBD per chew and you need 50 mg per day, then you may need to eat two daily.
Third, your intended use for the CBD product will also change how much you will need. If you're feeling immense pain, then a liberal amount of CBD might be needed.
Finally, your tolerance will determine your recommended dosage. Everyone adapts to medicines, so you will eventually feel no effects from CBD after prolonged use. When the effects have dissipated, you may need to increase the amount you're taking.
This is why you should first consult your doctor before taking any CBD. A medical professional can provide the proper dose for you. They can use those factors to properly assess your CBD needs. More importantly, a physician can determine what are the side effects of CBD you should be wary about.
Upset Stomach
If you're taking CBD for the first time, you may experience some discomfort in your stomach. Much like any other drug, using cannabidiol for extended periods of time may cause negative effects in the long run.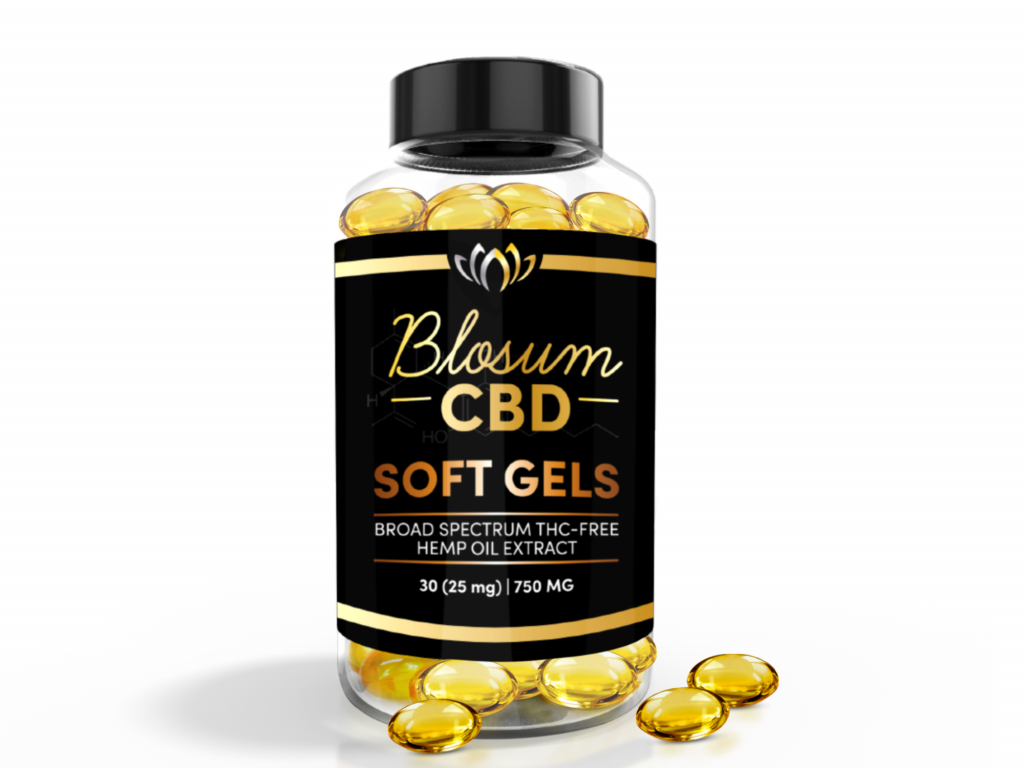 For example, if you have been taking a CBD product for five days for three weeks every month, taking a week off the stuff is advisable. Check how you react to cannabidiol and change your dose accordingly. For instance, lessening your dose may be necessary if you feel discomfort from CBD.
Thankfully, you can get yourself CBD for your tummy troubles: Blosum's THC Free Broad Spectrum Soft Gel Capsules.
The goodness of 25 mg of pure CBD can now be yours every day in a single capsule. Each one is independently lab-tested, contains natural organic hemp ingredients, 100% USA-grown, and THC-free.
Weight and Appetite Change
If you're wondering if CBD can cause weight loss or weight gain, results from scientific studies are also inconclusive. CBD oil's effects on appetite and weight still need to be assessed further. An extensive review found no conclusive results regarding CBD oil and these factors.
Still, there are many people who have lost or gained weight and appetite after taking CBD. As we've mentioned, it will depend on your body and biology. In fact, you may experience these adverse effects from other sources aside from CBD products.
Headaches
Shockingly, cannabidiol can actually soothe your headaches from the sides of the head. In fact, people have been using it to relieve migraines for thousands of years. 
The substance affects the body's endocannabinoid system. It influences endocannabinoid receptors, inducing pain-relief and anti-inflammatory effects. These effects have also helped with pain caused by other conditions such as motion sickness, secondary headaches, sinus headaches, and rebound headaches.
However, a study has found out cannabidiol users may instead feel their heads hurt after using it. Still, it found no definitive proof of CBD causing head pains. Again, the side effects depend on the amount you are taking, so using the correct dosage may prevent medication overuse headaches.
Lower Blood Pressure
The lab results are also inconclusive regarding CBD and lower blood pressure. Sometimes, cannabidiol can speed up your heartbeat and simmer down pressure in your blood vessels. This can prove to be troublesome for people with pre-existing conditions, including people with glaucoma.
Despite these potential consequences, scientists are still finding ways to use CBD for alternative medicines. The positive possibilities of cannabidiol are greater than its probable negative effects. The substance may prove to be useful as a remedy after further research and laboratory trials.
Drug Interactions
Many people use at least one prescription medication per day, and it may include you. In fact, you may have wondered what are the side effects of CBD when taken alongside those drugs. Naturally, you may want to find out as much as you can regarding these effects.
Note that there are still some drug and CBD interactions that have not been properly assessed due to a lack of scientific trials and research. There are so many kinds of drugs available in pharmacies, but it has only been a few years since CBD products grew popular.
Nevertheless, health experts have listed some medicines you shouldn't take with cannabidiol:
Antiepileptics
Beta-blockers
Blood thinners
Benzodiazepines
Antibiotics
Antidepressants
HIV antivirals
Nonsteroidal Anti-inflammatory Drugs (NSAIDs)
Antihistamines
Steroids
Moreover, you shouldn't take CBD products with grapefruit warnings stated in the packaging. These warnings are plastered on products that may act like grapefruit and deactivate liver enzymes. This may cause your liver to experience difficulty in absorbing drugs, taking longer to do so. Consequently, CBD's side effects may manifest as a result.
This is why you should go to a health professional first before consuming CBD products. More importantly, you must do so if you are using prescription meds or dealing with pre-existing conditions. The health expert can find the right amount and the right kind of CBD you need.
To avoid any adverse symptoms, ask your doctor about what are the side effects of CBD.
CBD Products with Free Shipping
In addition, you should get your cannabidiol from the best, most reputable source. You can then rest assured that you get the safest and best to avoid side effects of CBD such as food poisoning.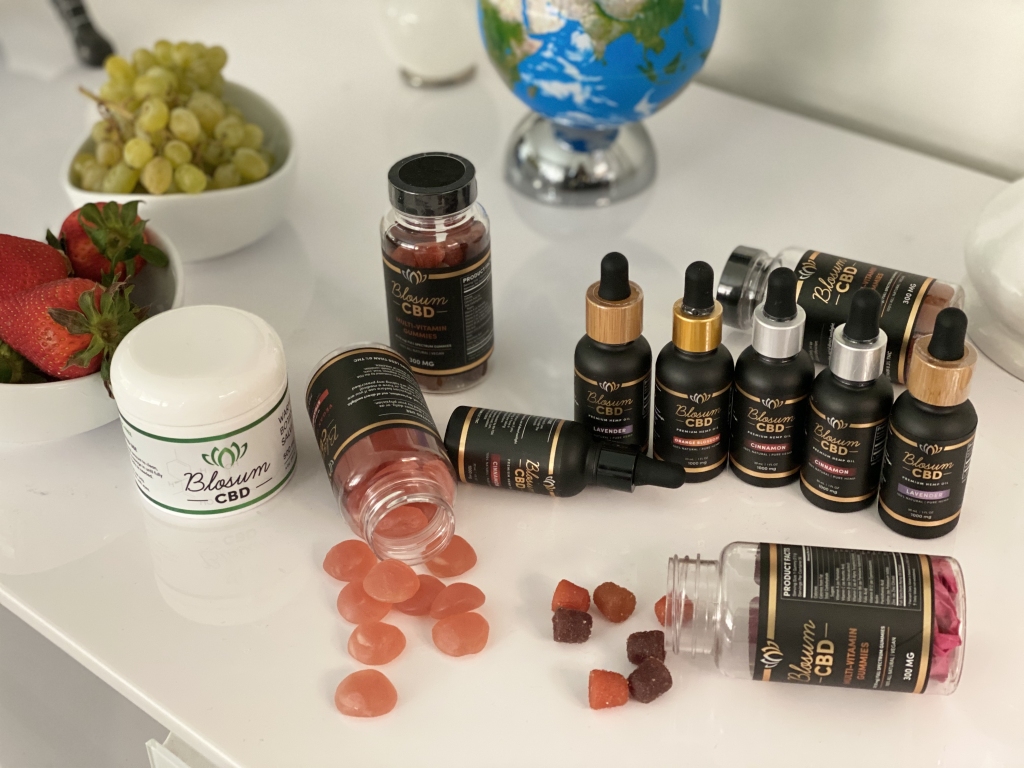 In fact, you should get the best and most trusted source that delivers free shipping. After all, everything can be delivered to your door, so why not your CBD products?
Head to Blosum for the most convenient, high-quality CBD products.
Their products are made with the best CBD oil that's guaranteed tested in a lab and grown in the USA. Each one has a legal limit of 0.3% THC for maximum effectiveness.
What's more, they offer free shipping across the USA and a money-back guarantee for 30 days.
Conclusion
CBD products have numerous health benefits, but they may cause some side effects. If you do experience these while taking CBD, refrain from doing so and consult your doctor.
You should do your research on CBD products before using any. Blosum is the best online store for highest-quality CBD products.
Is CBD Legal? Hemp-derived CBD products (with less than 0.3 percent THC) are legal on the federal level. These statements have not been evaluated by the Food and Drug Administration. This product is not intended to diagnose, treat, cure or prevent any disease. Keep in mind that nonprescription CBD products are not FDA-approved, and maybe inaccurately labeled.