What is Tetrahydrocannabinol (THC)?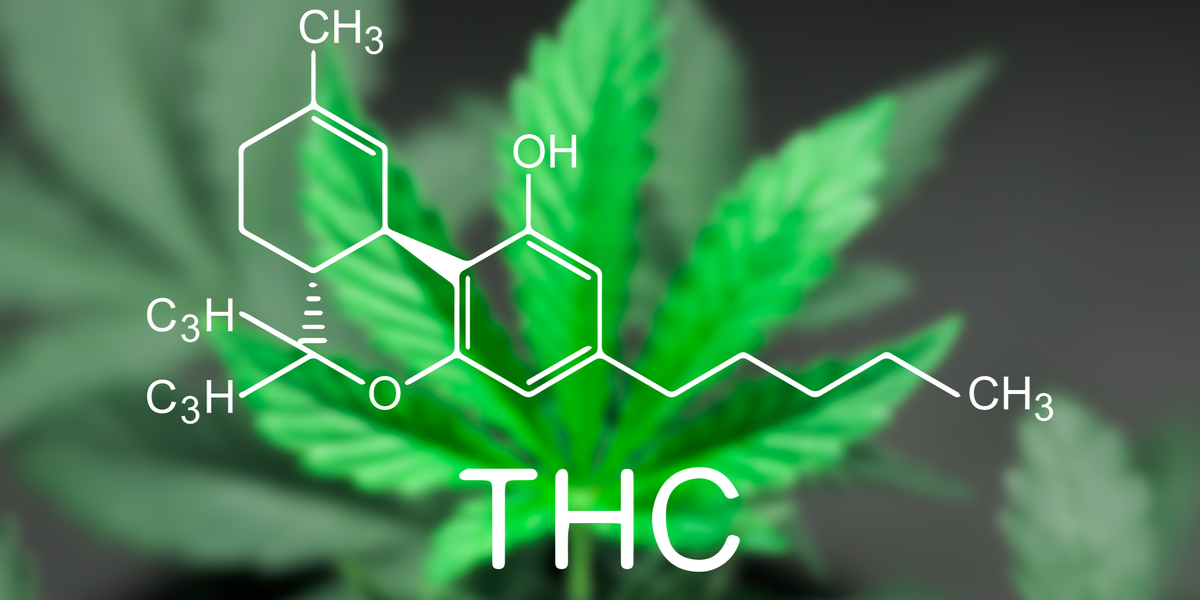 When people think of marijuana, chances are the first thing that pops into their mind is its ability to make a person "high." In actuality, tetrahydrocannabinol (THC) is responsible for causing the said "high" effect.
This compound is one of the most active cannabinoids identified in cannabis sativa plants. THC attaches itself to receptors throughout the brain and the nervous system.
THC is a Cannabinoid but What is a Cannabinoid?
A cannabinoid is an active constituent extracted from cannabis. There are about 100 or more cannabinoids present in the cannabis plant. The most well-known cannabinoid is THC. This is due to its abundance attributes and its ability to induce a sense of euphoria.
It binds itself to receptors in the endocannabinoid system (ECS) of the body. This binding process occurs with the CB1 receptors in the brain, causing different effects on the body depending on the type of cannabinoid used.
Cannabinoids don't necessarily play any role in the plant's active development. Since humans and some other animals have receptors systems, they can benefit from the numerous advantages from these cannabis extracts.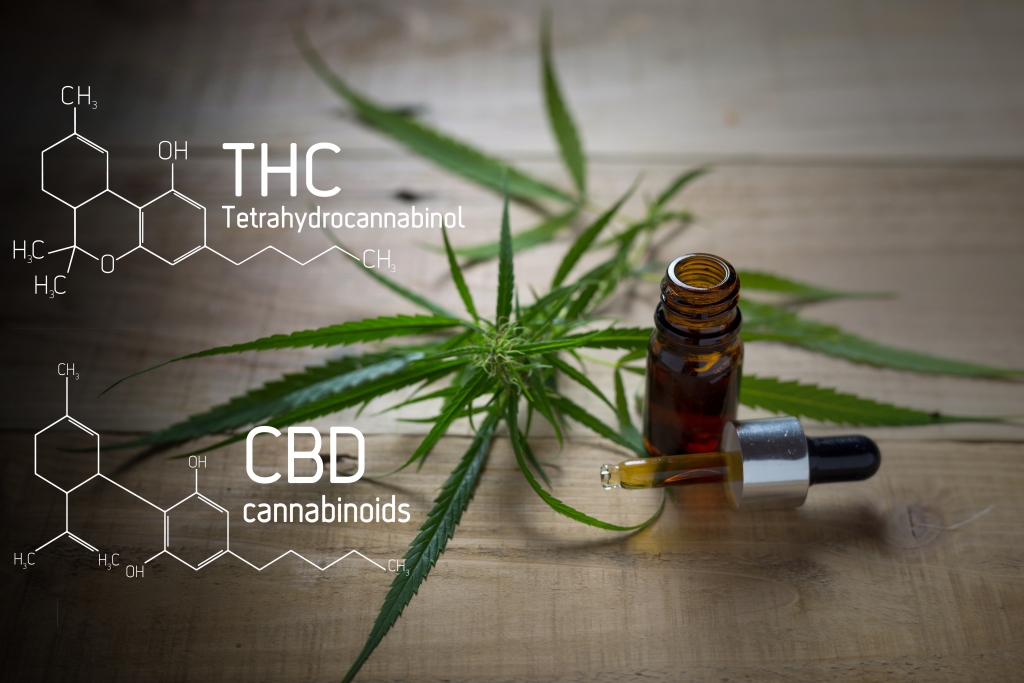 Likewise, these benefits can be for both health and pleasure.
THC's molecular structure comprises twenty-one (21) carbon atoms, thirty (30) hydrogen atoms, and two (2) oxygen atoms. But due to its structure, it is chemically similar to endocannabinoids in the body. This allows easy interaction with the receptors present in the body.
This process of interaction affects the release of neurotransmitters in your brain. Then, these neurotransmitters are chemicals responsible for relaying messages between cells. The transmitters play a very important role in pain, boosting the immune system, stress, and sleep functions.
The most popular way to ingest THC is through inhalation (smoking and vaping). However, these are not the only methods for THC to enter the body. It is available in forms of oils, capsules, edibles, and tinctures.
Health Benefits of THC
Tetrahydrocannabinol (THC) has several medical benefits and it can treat some of the following.
Chronic pain
THC is a very effective pain reliever. It works with the body's ECS, which regulates or controls pain and inflammatory levels in the body. In comparison to regular and more traditional pharmaceutical painkillers, THC is safer, more natural, and contains no risk of addiction.
But according to researchers, THC has approximately twenty (20) times the anti-inflammatory power contained in aspirin and twice the power of hydrocortisone.
Anxiety
FTHC can manage mental health conditions such as depression, anxiety, various addictions, and alcoholism. Cannabis is a source of remedy for treating withdrawal symptoms associated with alcohol, benzodiazepine, and opiate dependencies.
It is beneficial in curing anxiety but taking the right dosage is fundamental in providing relief to the user.
Muscle spasms
THC is ideal for people who suffer from stomach, intestine, and/or urinary bladder spasms. These digestive issues have been remedied by the use of cannabis products because of its powerful medicinal properties over pharmaceutical medications.
Low appetite
THC use can stimulate one's appetite. Cannabinoids modulate the activities of the endocannabinoid system (ECS) which in turn helps to increase the body's appetite.
People who suffer from mental health issues, cachexia, cancer, and eating disorders can benefit from THC products.
Insomnia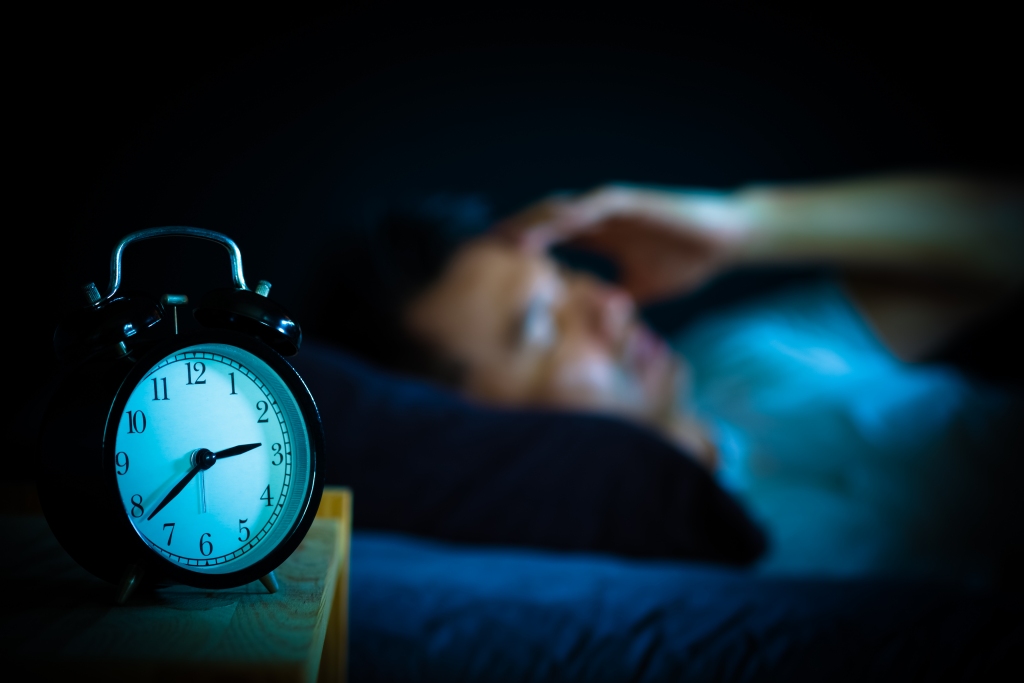 THC has very strong sedative properties. Due to its interaction with the cell receptors in the brain, it affects the body's regulation of its sleep and wake cycles.
Oils and capsules contain a high concentration of THC. These can induce sleep in people with insomnia.
Glaucoma
Glaucoma is a neurodegenerative condition that has no precise cause. Despite that, studies confirmed a connection between it and other neurodegenerative conditions like Alzheimer's disease (AD).
More often than not, glaucoma is a significant predictor of Alzheimer's. Ophthalmologists do not recommend the constant use of products that have high THC content because its therapeutic effects are short term.
The potential adverse effects it might have in the long run are more drastic than the benefits of short-term usage. In reality, smoking high amounts of THC can lead to intraocular pressure which increases the risk of permanent vision loss.
Nausea
Moreover, THC contains results that are potent in regards to eliminating feelings of nausea and vomiting. In most cases, cancer patients and people with eating disorders benefit from using THC products.
The recommended dosage is mild to high.
Side Effects
Where there are benefits, conversely, there are bound to be potential side effects. It takes 10 to 30 minutes for THC to kick in after ingested. After that, the effects of THC can last up to about two (2) hours.
Some of the side effects, though not limited to, are:
Increased heart rate
Problems with coordination of body parts
Extremely dry mouth
Red eyes after use
Slower reaction time
Relaxation
Dizziness
Anxiety or paranoia
Long term effects of use of THC include:
Bronchitis
Memory issues
Psychosis
Tolerance
Overdose
Tetrahydrocannabinolic Acid (THCA) vs. Tetrahydrocannabinol (THC)
Tetrahydrocannabolic acid (THCA)
Tetrahydrocannabolic acid (THCA) is a non-intoxicating cannabinoid in raw and live cannabis. You can't get THCA from processed cannabis. However, THCA has several properties such as:
Anti-inflammatory (treatment of arthritis)
Neuroprotective (treatment of neurodegenerative diseases)
Antiemetic (treatment of appetite loss, nausea and vomiting)
Anti-proliferative (treatment of cancers)
As a matter of fact, research suggests that THCA can be used for other medicinal purposes such as insomnia, muscle spasms, and pain. Again, these suggestions are not confirmed.
THCA has non-intoxicating effects which do not affect the behavior of consumers. At the same time, the three-dimensional shape of the THCA molecule does not fit into the cannabinoid receptors present in the body.
Tetrahydrocannabinol (THC)
In contrast to CBD, THC cannot be extracted directly from cannabis plants. Only after decarboxylation (the process of vaporizing dried cannabis) does THCA convert to THC.
Furthermore, the major difference between THC and THCA is that THC gives off a psychoactive effect while THCA does not.
Besides understanding the basics, learning about THC can help users comprehend the full anatomy of cannabis and its potential health benefits.