6 Essentials for a Fall Getaway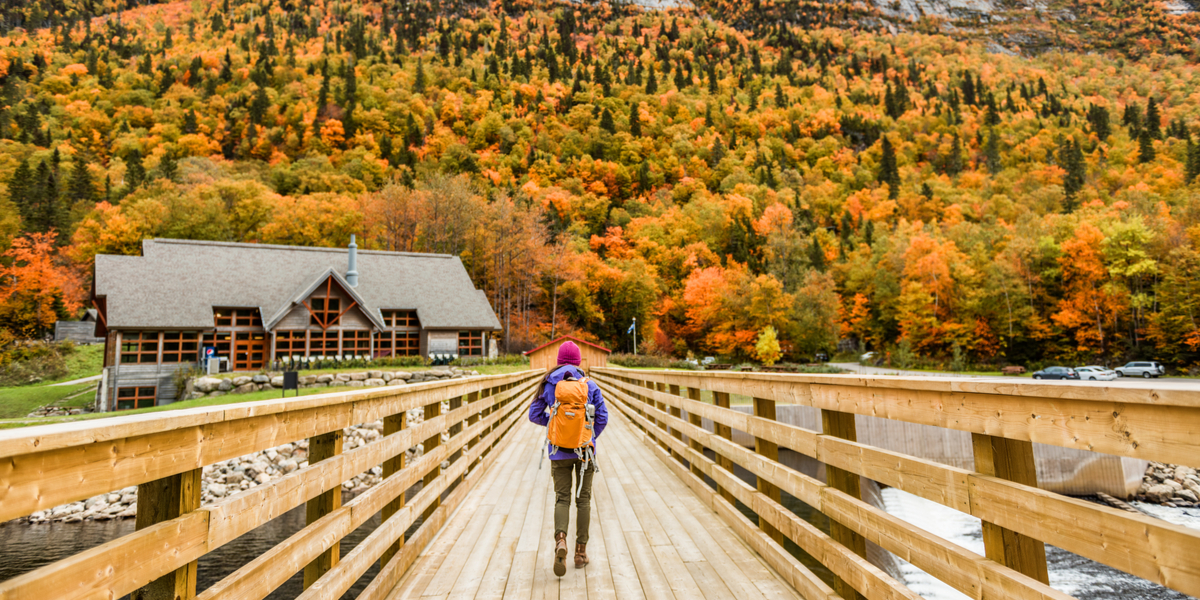 Fall is fast approaching. As the days begin to get colder, more and more people are willing to set out for one last holiday before it gets too cold to go anywhere. A fall getaway calls for a review of what items deserve their place in your luggage and which things can miss the trip.
This article helps you pack the essential items for a trip through the fall foliage. Whether you're trekking through a National Park or leaf peeping for the perfect Instagram photo, help yourself stay ready–but in style.
What to Pack for a Fall Holiday
As with any other holiday, what's inside your suitcase depends on where you're going. What you need for trips that consist of long hour scenic drives to small towns will be different from what you need on a trip to the Great Smoky Mountains or the Blue Ridge Mountains.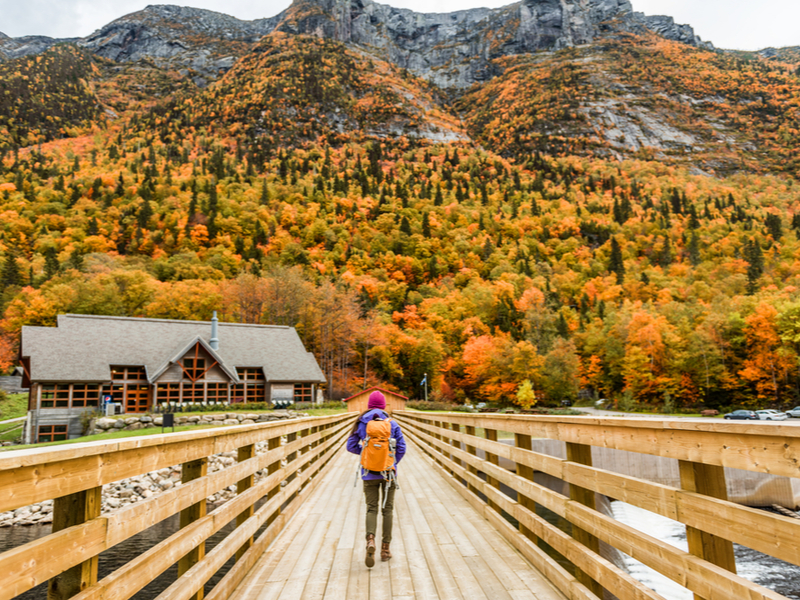 But there are some essential items that every fall traveler should carry, no matter the destination.
At the top of the essential travel items list is warm clothing. Travelers should remember to pack clothing that suits the weather of their destination, rather than where they currently live. This is good advice to keep in mind even if your fall getaway is a staycation only one town over.
A good rule of thumb for packing clothes for a fall or winter holiday is to bring clothes that can be layered over. Travelers should try to plan outfits that can be built up or down depending on the temperature.
Durable shoes are another important thing worthy of a spot in your luggage. Even if your trip agenda is mostly relaxing at a rented cabin rather than exploring the state parks, good shoes for walking around are essential. After all, tourists do more walking than the average person.
Toiletries are next on the fall traveler's list. At the top of your checklist for a fall getaway, perhaps just after the things you need to shower, should be moisturizing products.
Fall is the beginning of the dry season. During this season, the cold air can cause many people to develop windburn. Purchase moisturizing cream that goes well with your skin type and make it a habit to carry lip balm with you.
Light Sweater or Beanie
A light sweater and a beanie are exactly the type of clothing that adheres to the "build-up or down" rule of fall getaway fashion.
People can pull on and off both a sweater and a beanie depending on the weather. If you start to break out a sweat picking through apple orchards, you can easily take off your beanie to feel cooler. Alternatively, if the wind starts to pick up while you're bike riding, a sweater is just as easy to put on.
The perfect thing about these two pieces of clothing is that travelers do not need to sacrifice style for comfort. Sweaters and beanies are always in style, especially in mid-October.
Wellness Supplements
Emergency medication is necessary for travelers no matter the season. Just because people are on vacation does not mean that they are immune to disease.
Long road trips with limited space can leave travelers with pounding headaches or aching muscles. Family-friendly trips can leave parents who walk around all day with their kids fatigued.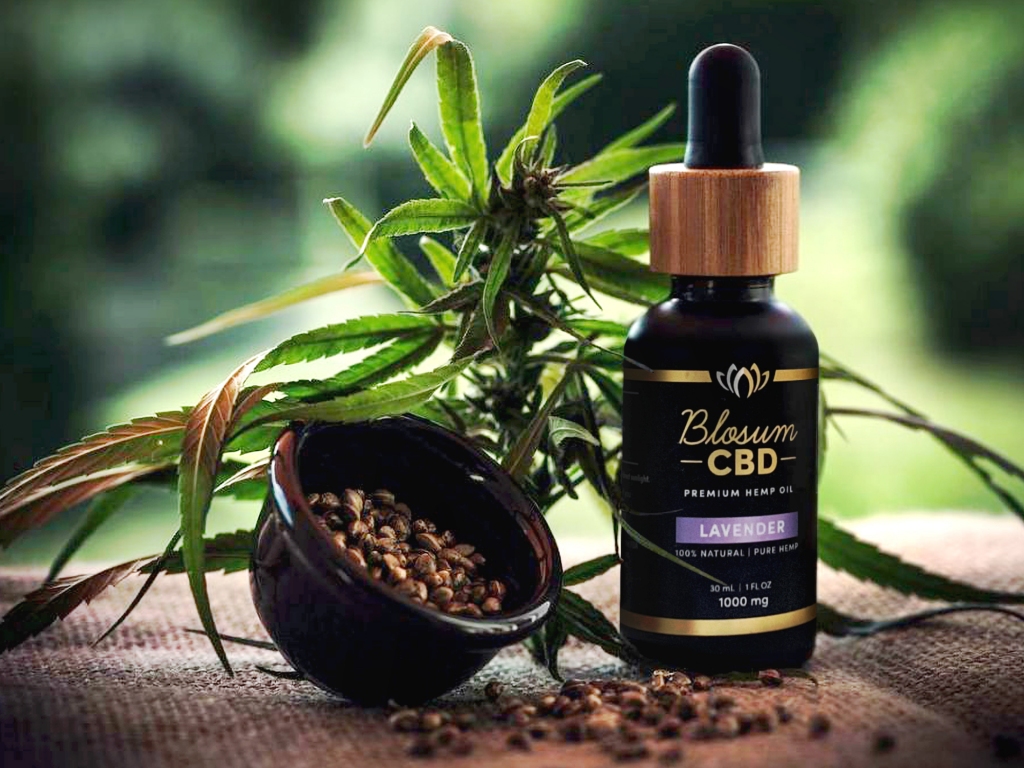 Although painkillers can be helpful during these unfortunate road-blocks, wellness supplements may serve as a great, organic alternative to the over-the-counter drug.
Brands extract cannabidiol, or CBD, from the cannabis sativa plant. CBD has become more popular in recent years because of happy claims from users. Researchers have likewise begun to conduct more studies on the hemp compound.
In a recent survey, 90% of participants claimed that adopting CBD into their lifestyle has reduced both the frequency and the duration of their pain. Studies have shown that CBD products interact with certain CB1 receptors in the endocannabinoid system (ECS) that can help reduce inflammatory pain. 
CBD's potential anxiety-reducing effects can help stressed travelers enjoy a sense of calm and make the most of their relaxing fall holiday.
Users should consult with a medical professional before taking any kind of CBD product. Cannabidiol is meant to be taken as a wellness supplement and not as any kind of prescribed drug.
Spare Leggings and Tights
Leggings and tights are other pieces of clothing that serve the dual purpose of being stylish and warm.
Tights can be worn underneath jeans or pants as an added layer of warmth. Some brands make tights specifically to help keep people warm. For the odd day where temperatures rise somewhat, tights can bear with skirts or dresses for a more fashionable purpose.
On the other hand, leggings are famously known for being essential-wear for all things exercise. Travelers who have planned more adventurous bucket list-type trips should make sure to pack more than one pair of leggings.
However, fall getaway travelers should be sure to purchase the right kind of leggings. The most common kind of leggings sold at sports shops is made with thin material. This material is used to let body heat out.
Brands also make leggings that are perfect for the athletic user in the wintertime. These leggings keep the heat in but are made of the same elastic material that leggings are famous for.
Stylish Boots
For many people, the beginning of fall is their cue to pull out their winter boots from storage. Most people use boots only during the colder months of the year, but these shoes are fall and winter staples.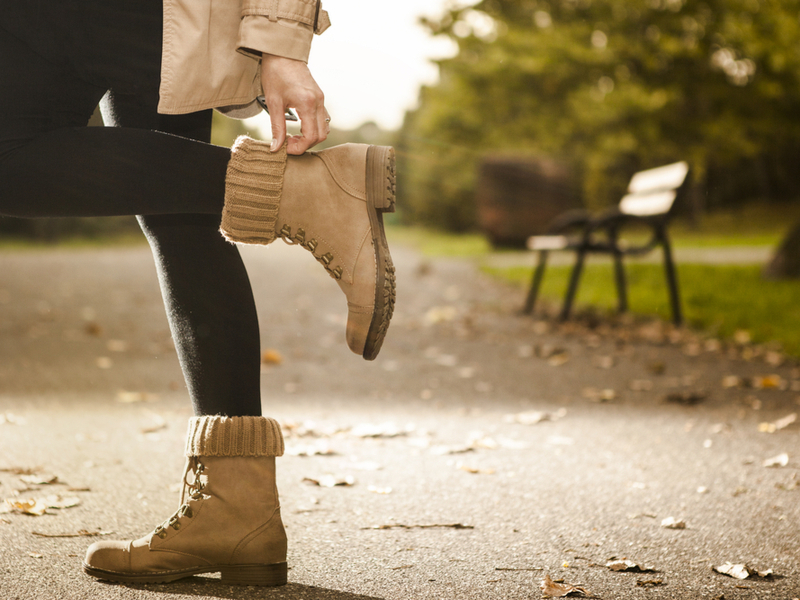 Footwear is crucial for travelers. The rule of thumb when it comes to packing shoes for a trip is to match one's shoes with their planned activities and the expected weather.
Obviously, the pair of boots one wears to a festival with live music would be completely different from the ones necessary to wear on the Red Rock Canyon trail.
However, the functionality of boots should not remove their style. Many different sports brands make it a point to line their shelves with boots that are both comfortable and in-season.
When buying boots, travelers should want to purchase a pair that is half or one size larger than their usual pairs. This is so that the shoes do not become uncomfortably tight when travelers pair them with thick tights or socks to protect their feet from cold weather.
Travelers that may want to opt for boots with heels should consider the places they are visiting for their trip. Places that are indoor or have mostly flat surfaces are ideal for boots with heels. However, the same cannot be said for locations with uneven surfaces or are mostly outdoors.
Although heeled boots may serve as a strong fashion statement this fall season, they may also end up as a traveler's main downfall.
Heeled footwear forces the feet to stay in an elevated, unnatural position for long periods of time. After a while, most people will begin to experience a strain in their feet or in their calves.
This fatigue may cause travelers to become increasingly unsteady on their feet and may, at worst, lead to a bad fall. Choosing the right footwear for a trip is equal parts a decision about style and safety.
Bulky Jumper
In popular culture, many have affectionately nicknamed fall getaway season "sweater weather." Shopfronts deck their mannequins in sweaters of varying fall colors and advertisements all feature models in bulky, cable-knit jumpers.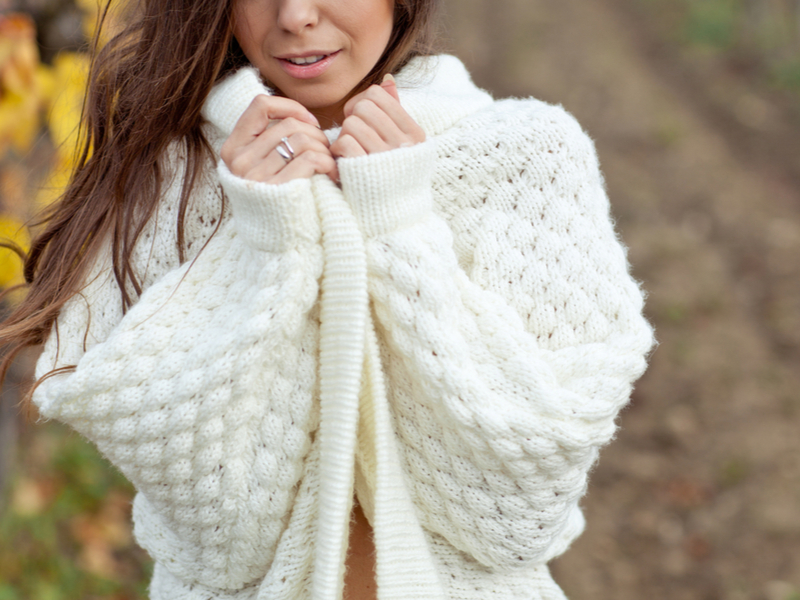 The bulky jumper is perhaps the most iconic piece of fall and winter clothing.
The fashion transformation of the sweater occurred in the 1920s. Before this, sweaters were simply pieces of clothing to keep someone warm in the cold. Tracing back the history of the sweater even further, one will find that they were first used underneath chainmail by soldiers to literally "sweat in."
Sweaters, when they were first used, were clearly not fashion items. But this warm, knitted piece of clothing has come a long way since its time at war dressing soldiers. Fashion legends like Chanel and Audrey Hepburn have established the necessity of the sweater in the modern-day closet.
Now, it is unimaginable for fall and winter travelers to leave the house without at least one or two jumpers packed along with them. Travelers can enjoy simultaneously the comfort and the timeless fashion of the sweater on their fall getaway.
Umbrella
Even though most travelers pray that rain will not fall during their holidays, it is better still to come prepared should the skies turn gray anyway.
For many states in the country, the fall season is the beginning of steady and recurrent rainfall. This rain, combined with the cold wind of the season, puts travelers at risk of a cold should they be caught up under a storm unprepared.
Many people hesitate at the thought of bringing an umbrella. After all, this item will undoubtedly take up space in a bag that can otherwise be taken by more socks for warmth or a bigger camera.
But there are many foldable umbrellas now available in the market that occupy the least amount of space and are travel-friendly. Travelers will be content to know that no matter the weather, they travel prepared.
Is CBD Legal? Hemp-derived CBD products (with less than 0.3 percent THC) are legal on the federal level but are still illegal under some state laws. Moreover, these statements have not been evaluated by the FDA. This product is not intended to diagnose, treat, cure, or prevent any disease. Keep in mind that nonprescription CBD products are not FDA-approved, and maybe inaccurately labeled.