5 Best Hair Care Tips During Coronavirus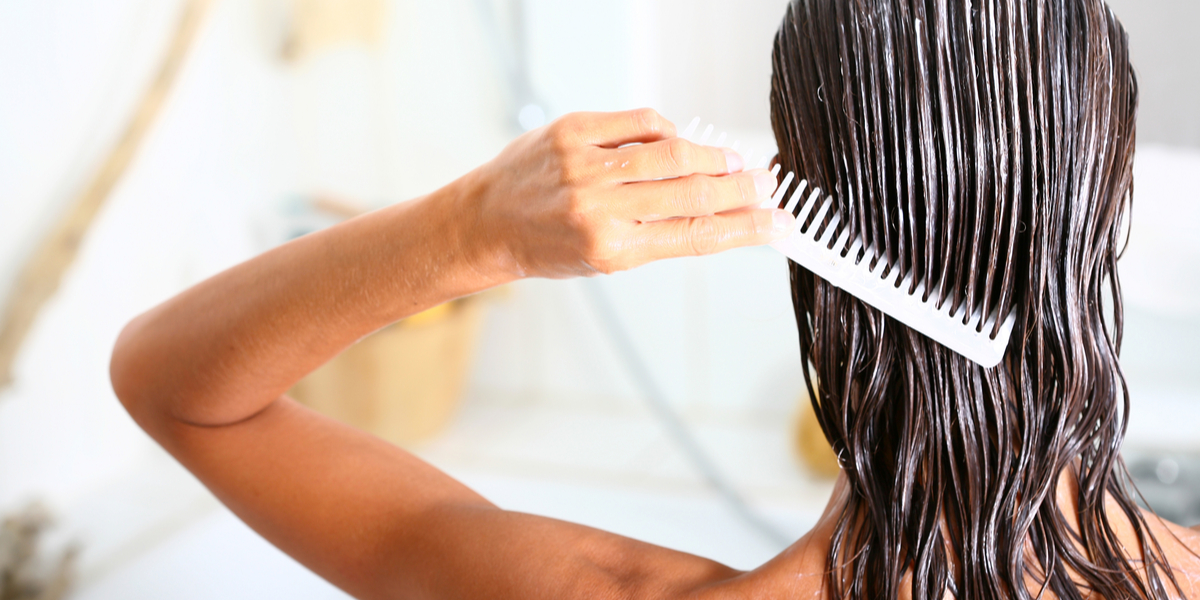 Whether you have long locks, chopped waves, or a buzzed cut, hair care is universal. However, choosing the right routine to keep your natural hair healthy can be quite a challenge.
You need to consider several factors before going a bit overboard on the product shopping. Things such as hair texture, length, volume, lifestyle, and the climate you're staying in will make a difference.
If you're now just getting started on hair care, don't worry, it's not too late! There are several routines you can follow from experts and beauty gurus. Although, creating your own may prove to be more effective. After all, you know your hair best and only you can provide what it needs most.
Importance of Hair Care
Most of us are now staying indoors to help flatten the curve during this pandemic. This is the perfect time to get to know your hair better. If you've found yourself neglecting it the past couple of months or even years, it's the perfect time to get reacquainted with your strands.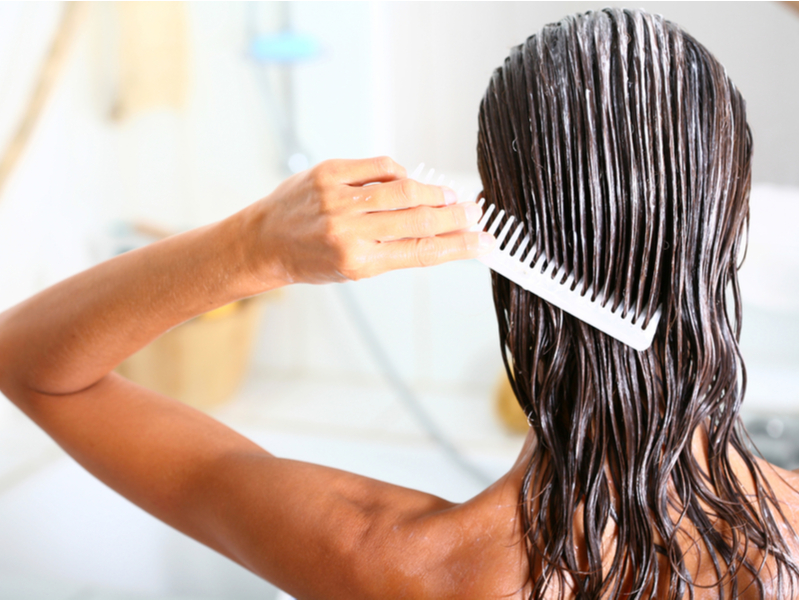 But why is hair care important? Apart from the physical aesthetic of having a good hair day, keeping it healthy will prevent damage in the long run. Problems such as hair loss, limp and lifeless hair, receding hairline, and even balding are more common than you think.
Hair growth can also be indicative of your health status. Some symptoms of underlying conditions can be found in your scalp. Paying close attention to not just the appearance of your hair but its overall well-being is important.
Coronavirus Impact on the Beauty Industry
The global beauty industry is made up of skincare, cosmetics, haircare, fragrances, and other personal care products. It is one of the many industries greatly affected by the ongoing COVID-19 world crisis.
The first-quarter of yearly sales has gone down. Worse still, there have been widespread store closures for many flagship brands. Many beauty companies have responded actively and positively to the pandemic. Leaders and creatives came up with their own lines of sanitizing products.
Free beauty services for dedicated front liners have also been offered by many leading brands. At the same time, the employment rate has gone down because of the economic impact of the health crisis. A lot of big companies have tried to do what they can for retrenched employees.
The industry alone generates over $500 billion in sales every year. It accounts for millions of jobs. This includes directly hired employees and those indirectly connected to the many beauty businesses out there.
Safety and human lives will always come first, but livelihoods must also be protected.
Best At-Home Hair Care Tips
Different hair types and hair concerns call for different hair care routines. There is no panacea that will work the same on everybody. However, you can follow a few basic steps that are more or less found in all types of hair care tips out there.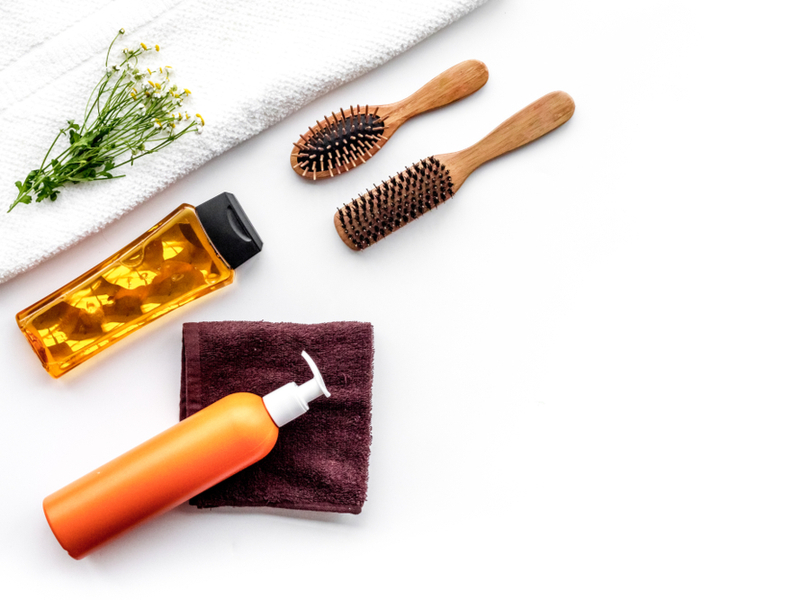 Cleansing, conditioning, detangling, moisturizing and sealing, styling and protecting, and spot-treating are the basic steps to any routine. Start off by cleansing the scalp from dead skin and product residue. The most common mistake is shampooing the entire length of the hair. Only scrub at your scalp to prevent dry hair.
Conditioning is vital to keeping hair moisturized and hydrated. Its main goal is to replenish the natural oils that shampoo may have removed. Deep conditioning weekly can also help damaged hair and provide more hydration.
Moisturize and seal is a two-step process that adds further moisture to the hair. This can be useful for those who have curly hair that tends to be drier. Using hair products that have hydrating properties will lock in moisture in the hair follicles and strands. This will make it appear shinier and healthier.
When detangling the hair, be sure to use the right tools. Wide-tooth combs and wet brushes will prevent breakage and hair-pulling. Likewise, styling products like gels and mousse can help add volume and body to the hair.
DIY Hair Treatments for Moisture
There are many do-it-yourself hair treatments you can accomplish at home. There are also ingredients in your fridge or backyard that can be moisturizing and nourishing not just to the hair but your scalp as well. Some even use these products in the replacement of deep conditioners.
Protein DIY hair masks are popular as a beauty trend. Moreover, natural ingredients such as eggs, milk, mayonnaise, and aloe vera are all examples of home remedies for dry hair. Frizzy or broken long hair may need an extra boost of protein.
If you see more than the usual amount of split ends on yours, look into these DIY treatments.
Take Wellness Supplements for Hair Care
Even your diet can affect your hair's health. As mentioned earlier, protein products are beneficial to your strands. This is because the compound is known as the hair's building block. Deficiency in protein could result in brittle and dry locks.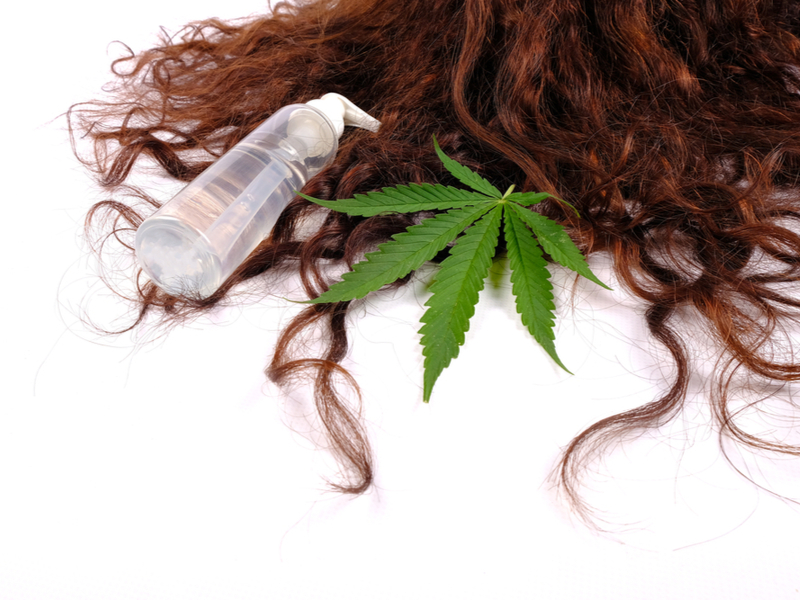 Other vitamins and minerals are also important such as iron, collagen, and vitamins A and C. Omega-3 fatty acids will also help with hydration and scalp health. New trends are also emerging and gaining popularity fast. Dietary supplements are slowly crossing over to the beauty industry.
Take CBD, for example, a cannabinoid used for its therapeutic benefits. Cannabidiol or CBD is known to have analgesic and anti-inflammatory properties. It helps relieve minor pains, stress, anxiety, and even sleeping problems.
Now, CBD oil products are used in hair care as well. This includes conditioners, shampoos, styling oils and gels, and many others. So what benefits can CBD add to your hair care routine? 
For one, it could help soothe the pain and inflammation of the irritated scalp. This may be the result of harsh dye chemicals or using too much heat tools such as hair dryers.
CBD also contains many amino acids, fatty acids, and vitamins. It can help promote hair growth and hydration when used consistently and generously. In addition to this, CBD and other cannabinoids could also help increase the absorption of other ingredients to better benefit the hair.
Regularly Trim Your Own Hair
Contrary to popular belief, trimming your hair frequently will not hinder its growth. In fact, it could very well promote it. Regular trimming every six to eight weeks is okay.
This could help prevent breakage and split ends. If your hair starts to look limp, you may be in need of a quick trim.
No worries, you don't need to break the bank for every cut. Just grab a pair of scissors, look up a quick tutorial on the internet, and sit in a clear space with a big mirror. Take quick snips of the ends just to get rid of unhealthy split ends.
This will make room for newly grown hair and keep your locks healthy and bouncy. If you are too scared to do it on your own, ask for help from family members or your friends. It could even be a fun bonding experience when you take turns!
Avoid Hot Showers
Too much heat is bad not just for the hair but for your skin and scalp as well. Washing your head in hot water can dry it out faster and make it brittle. Dyed hair will also fade quicker under steaming showers.
However, heat can also be beneficial as it could open up hair follicles and make the hair absorb products better.
This is what cap heaters and professional hairdryers at the salon are for. Before subjecting your hair to this, make sure to use heat protection. If showering in cold water is too much, switch to lukewarm water when it's time to wash your head.
Take Intervals Between Washing Hair
Unless you submit yourself to harsh chemicals or the environment, washing your hair every day is not ideal.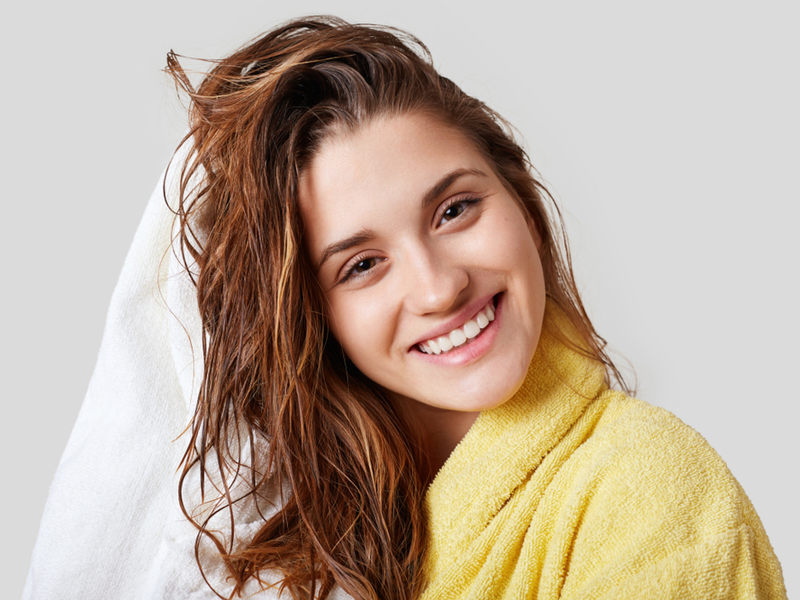 People who live in hot and humid climates often do this because they sweat more. Experts say that frequent hair washing is actually not good for hair care.
It can strip off natural oils that your strands need. This could then lead to greasy hair as the follicles try to compensate for the lost moisture.
In between wash days, use dry shampoo instead. Be careful not to use too much, though, as it could create build up.
Final Thoughts
Much like many beauty routines, hair care is different for everyone. Nonetheless, consistency is always key. You can't expect products to work their magic overnight.
Hairstyling and nourishing products that work for most may not work for you. And that's okay, you just need to get to know your own hair better. Consulting with an expert is always recommended, especially if your scalp is sensitive to chemicals and ingredients.
Try to stick to natural products as much as possible. Harsh compounds may do more harm than good. In any case, achieving healthy hair requires patience, time, and dedication.

Is CBD Legal? Hemp-derived CBD products (with less than 0.3 percent THC) are legal on the federal level. Moreover, these statements have not been evaluated by the Food and Drug Administration. This product is not intended to diagnose, treat, cure, or prevent any disease and products that have not been FDA approved. Likewise, you must be at least 21 years old to purchase these products. Talk to your physician or medical doctor for additional information.