CBD Salve THC-Free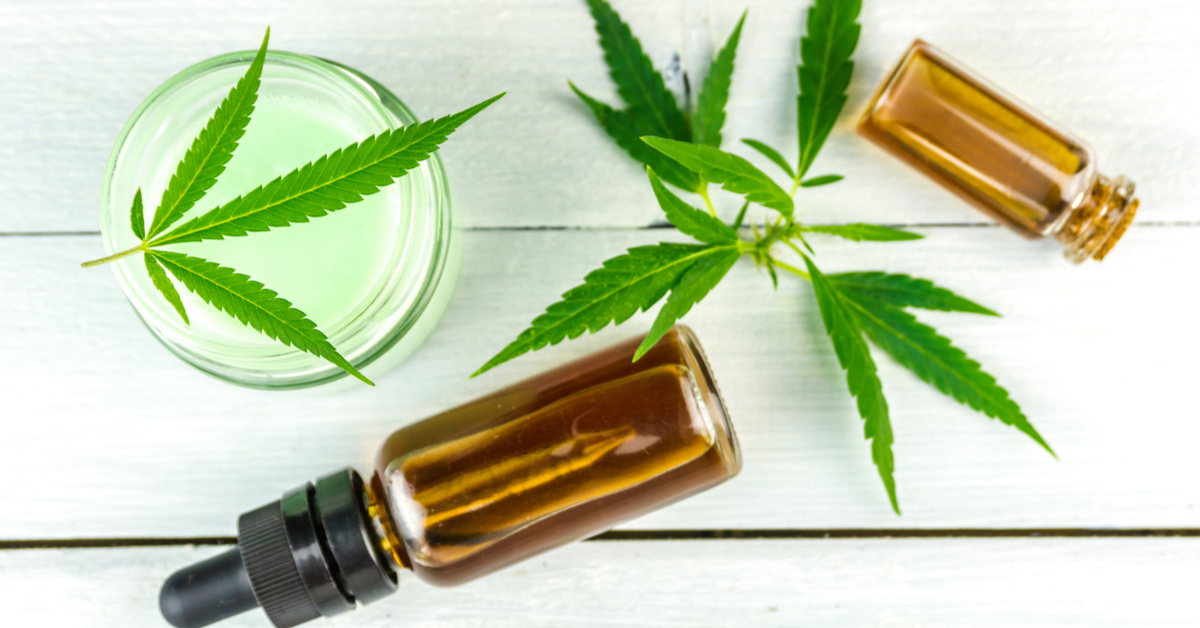 Cannabidiol is most known in the market for targeting chronic pain. Out of all the different kinds of CBD products customers purchase for this very purpose, topical CBD salve THC-free products top the list. 
But how does topical cannabidiol provide possible pain relief? We go through the ins and outs of this popular hemp product so that customers can make the informed choice.
How Does CBD Salve Work
As a compound, scientists have found cannabidiol to perform the most within the endocannabinoid system (ECS).
The initial research conducted on the ECS concluded that its receptors could only be located in the brain and the nerves. However, more updated research has shown that ECS receptors can be located throughout the body–including the skin.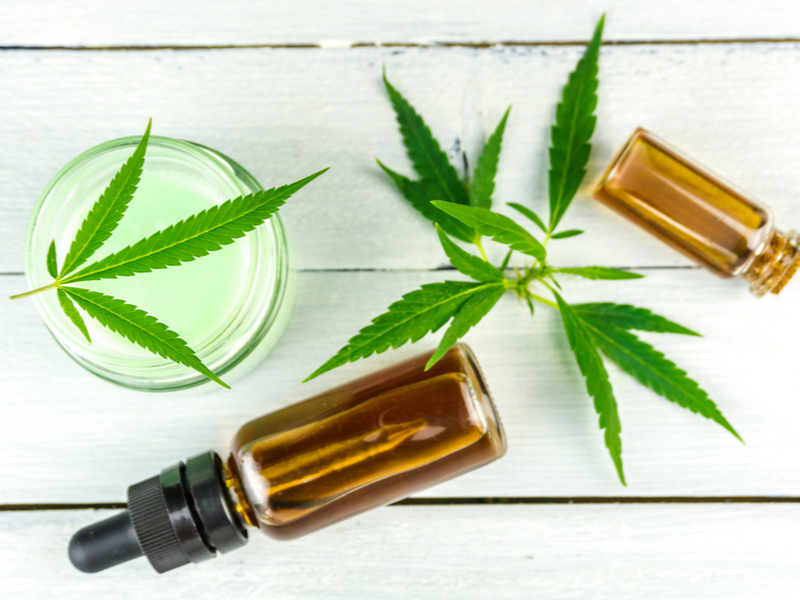 Theoretically, the cannabidiol in CBD topical creams interact with the cannabinoid receptors found within the skin. Studies have shown that the peripheral interaction between cannabidiol and ECS receptors may reduce inflammation in the body.
When users spread the hemp salve where their pain is located, they may be able to feel some degree of relief afterward.
It should be stressed that, to date, the only CBD product with FDA-approval is for patients with epilepsy. The FDA has yet to approve any other CBD product. Users should consume cannabidiol products as wellness products.
In order to uncover the scope of cannabidiol's abilities, more scientific research is necessary. At the moment, there are only a handful of studies that analyze cannabidiol's anti-inflammatory properties. However, many hemp users have attested to the compound's effects.
A recent survey conducted yielded promising results with regards to CBD's pain-relieving effects. 90% of the participants claimed that using cannabidiol products has helped reduce the frequency and pain they felt.
Topical CBD Oil
Most hemp companies manufacture their cannabidiol oil to be consumed as a sublingual product.
Users consume sublingual cannabis products by placing the desired amount underneath the tongue for a few seconds before swallowing. The sublingual glands below the tongue absorb the oil and which allows the cannabidiol to enter the bloodstream quickly.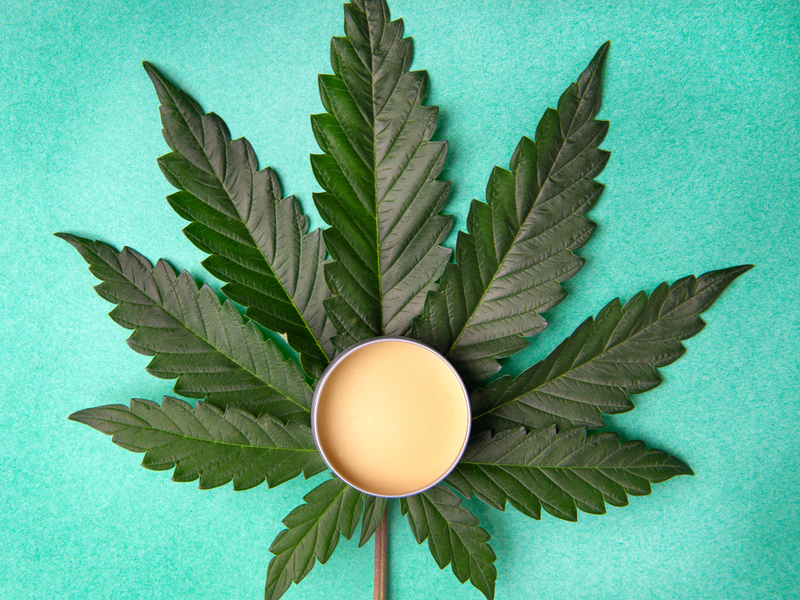 Since cannabidiol oil is a sublingual product, it has a high bioavailability score. The bioavailability of a product shows how much cannabidiol enters the bloodstream. The amount of cannabidiol present in the bloodstream plays a big role in how effective a product will be.
Hypothetically, users can likewise apply CBD oil onto the skin like CBD lotion. However, there has been no research conducted that shows whether this method of consumption is as effective as the traditional method of consuming CBD oil.
It should also be noted that the bioavailability of topical CBD creams is significantly lower than their sublingual counterparts. The bioavailability of cannabidiol oil likewise lowers when applied topically by users.
A better alternative is to purchase topical cannabidiol products that have been infused with CBD oil. Since brands create these products specifically for the skin, they also contain many ingredients that have skin-enriching properties.
CBD Salve vs CBD Cream
Brands create salves by mixing together oil and beeswax. First, manufacturers melt the beeswax into the oil. Then the mixture is left to cool until it has completely solidified. Since this type of product contains no water, it has a longer shelf life than creams and lotions even without added preservatives.
On the other hand, companies create creams by blending together oil, water, and emulsifying wax. This type of product typically has a higher concentration of water than oil. The usual ratio is 70% water, 20% oil, and 10% emulsifying agent. Preservatives are often added to creams as the large water content in the product gives it a shorter shelf life. 
It is impossible to compare the above products without considering the individual preferences of customers. Both products have their advantages and disadvantages.
Creams have a looser consistency and are easier to spread throughout the body. This may be ideal if users want to spread the cream on several portions of the body. By contrast, salves have a thick consistency that needs to be warmed before becoming pliable.
Salves also usually have a higher concentration of cannabidiol compared to creams and lotions. Cannabinoids bind together better in oil than water so the compound remains potent in salves. Customers should think about their preferences and how their chosen product can fit seamlessly into their lifestyle.
CBD Salve 500mg
In recent years, there has been a boom in the hemp market. Customers have been flooded with a variety of hemp brands and an ocean of products. With this abundance of choice comes the challenge of finding reliable and effective products.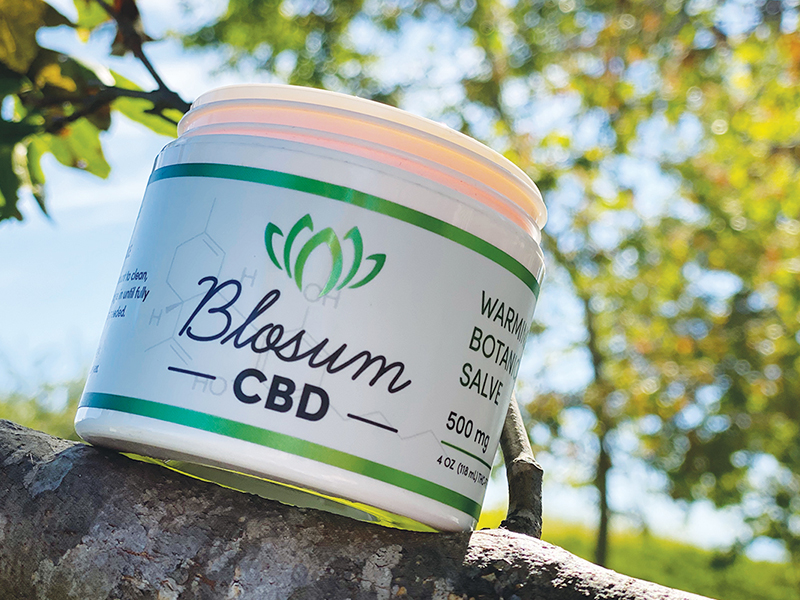 Blosum's 500mg CBD salve THC-free is a good and safe choice for customers looking to purchase their topical products. As a brand, Blosum takes care to present themselves as reliable and worth the money. In order to provide their customers with the exact chemical composition of their products, this company third-party lab tests all of their products.
Blosum similarly only sources their raw hemp material from farms in the United States. These farms are regularly tested for impurities before and after every harvest to ensure that the hemp harvested is pure.
This brand's salve also contains Ayuverdic herbs like coconut oil and turmeric to heighten the product's overall positive side effects. Blosum's salve can serve as a more organic alternative to other over-the-counter pain-relieving products.
Before using any kind of CBD product on the skin, users with skin conditions or are taking prescribed medication should consult their doctor.
To date, the Food and Drug Administration (FDA) has not approved any over-the-counter topical CBD products. Users are to take them as supplements, not medication. Brands do not manufacture these products with the intention to diagnose, treat, cure, or prevent any medical disease.
CBD Salve Benefits
Studies have shown that cannabidiol has a strong potential to reduce pain when applied topically. Users suffering from muscle strain and even arthritis may find CBD salve THC-free invaluable to them. 
Some brands also formulate their salves as broad-spectrum products. This means that these CBD salves are THC-free but still activate the entourage effect. The entourage effect occurs when all of the hemp plants work together to provide maximum health benefits. The lack of THC in the product also means that this salve is travel friendly.
Is CBD Legal? Hemp-derived CBD products (with less than 0.3 percent THC) are legal on the federal level but are still illegal under some state laws. Moreover, these statements have not been evaluated by the FDA. This product is not intended to diagnose, treat, cure, or prevent any disease. Keep in mind that nonprescription CBD products are not FDA-approved, and maybe inaccurately labeled.