How to Stay Physically Active During Coronavirus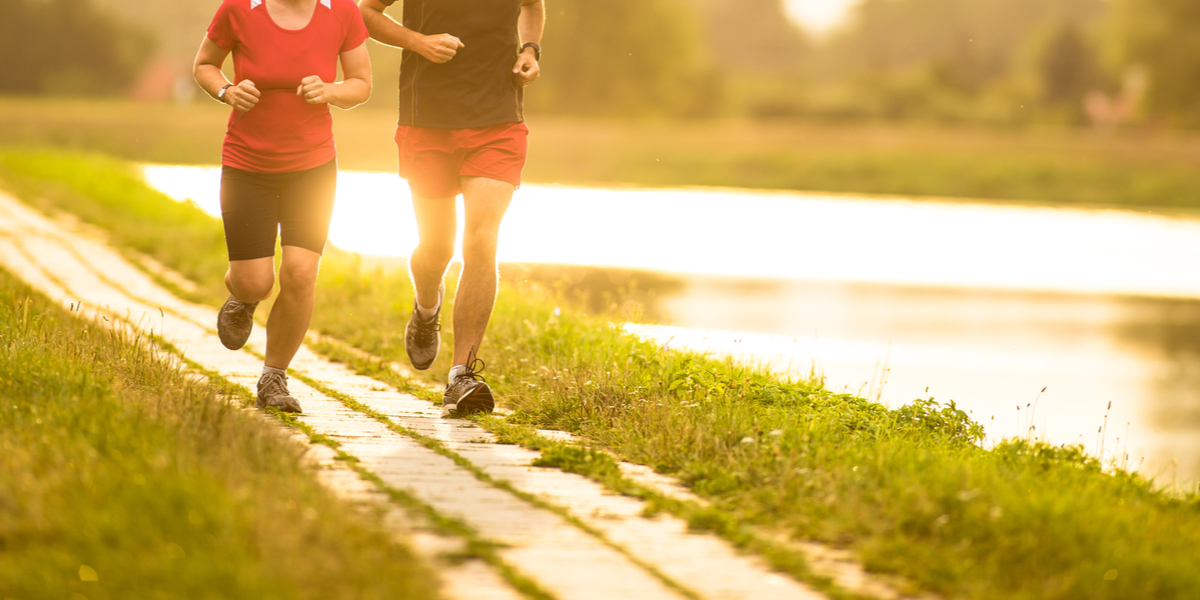 With the pandemic causing many of the typical places people have gone to work out to close indefinitely, it is becoming a challenge to stay active during this time.
At the moment, there is certainly a myriad of things filling up the regular person's plate but there is a good reason that staying active should be prioritized.
Why is it Good to Stay Active?
Popular media has framed exercise as a tool to improve a person's physical aesthetics. These days, many people equate physical activity with either losing weight or gaining more muscles. But at its core, exercise is beneficial for the wellbeing of the entire body.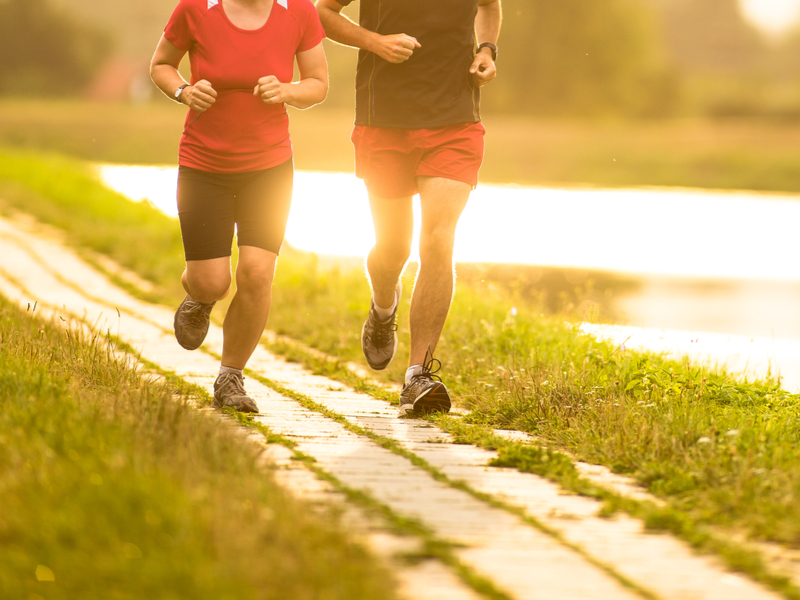 One surprising health benefit of exercise is improving brain health. Studies have shown that exercise may affect the growth of new blood vessels in the brain, which may lead to improvement with mood and sleep schedules.
Exercising can also help people avoid developing illnesses. One example of a disease that can be curbed through exercise is cardiovascular disease. Physical activity lowers blood pressure and improves cholesterol levels, which keeps the heart rate at a healthy pace.
The beauty of exercise is that every person can modify it to their own tastes. Whether you are working out for merely 30 minutes or stretching it out to 150 minutes, staying active through exercise can improve your health and overall mood.
What Activities Can You Do to Stay Active?
Even though most of the world's population is limited to the confines of their homes, staying active is still a feasible goal.
Many companies have reverted to "work at home" protocols to avoid crowding offices. This change in the work environment has led many people to become more sedentary.
A way to combat cramped muscles from sitting too long is chair exercising. These are stretches or simple exercise poses that can be done in between video meetings or during quick breaks.
Taking a moment to walk around the house throughout the day greatly improves one's overall health. There are ways to add variety to this, such as doing so during the commercial breaks of your favorite shows.
But for people who have time to spare, home exercise programs have become the new du jour activity during the lockdown. Several personal trainers have adapter their gym workouts to be home-friendly by replacing gym equipment with regular household items.
Now, people can follow work-out routines in the comfort of their homes and at little to no cost.
Virtual Group Workouts at Home
Online yoga classes are perhaps the most famous home workout exercise to stay active.
On Youtube, several channels have uploaded yoga flows for practitioners of all levels. Similarly, many studios have begun using video conferencing websites to host virtual group classes.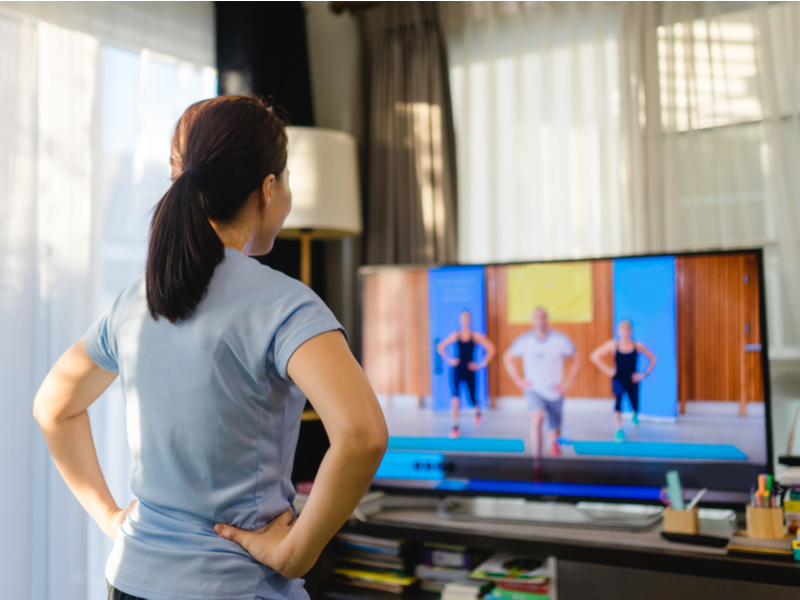 Some famous yoga instructors have also started uploading live video feeds of themselves practicing yoga for people to follow along to.
This has also been the case for circuit or HIIT trainers. Just like their yoga instructor counterparts, these trainers have transformed their exercises to be completely doable at home and without gym equipment, such as jumping jacks.
Most trainers and instructors have also tailored their classes to fit the current global situation. Yoga instructors lead students through anti-anxiety flows. In the same vein, HIIT trainers teach participants how to lift weights to relieve stress.
Another added benefit of virtual group home workouts is the community that is formed online. All of the participants in these classes are going through very similar challenges because of the coronavirus. These workouts give participants a chance to bond while staying fit.
Start a Cleaning Spree
The idea of seeing cleaning as exercise may be strange and new for some people. But cleaning involves lifting, bending, and generally a lot of dynamic movement.
Everyday cleaning routines like moving couches or reaching up to dust the top shelf moves the body in the same way exercise routines do.
Doing domestic chores as exercise may be ideal for people who are not the type to enjoy yoga, HIIT, or other common home exercise programs. Going on a cleaning spree allows people to exercise in a less structured and rigid way, without losing out on the health benefits.
Also, at the end of the day, the house is clean on top of staying active!
Learn How to Cook
A nutritious diet needs to go hand-in-hand with an exercise routine to stay active, no matter what that exercise program may be. A balanced diet of carbohydrates, fats, and proteins gives people enough energy to exercise without overtiring the body.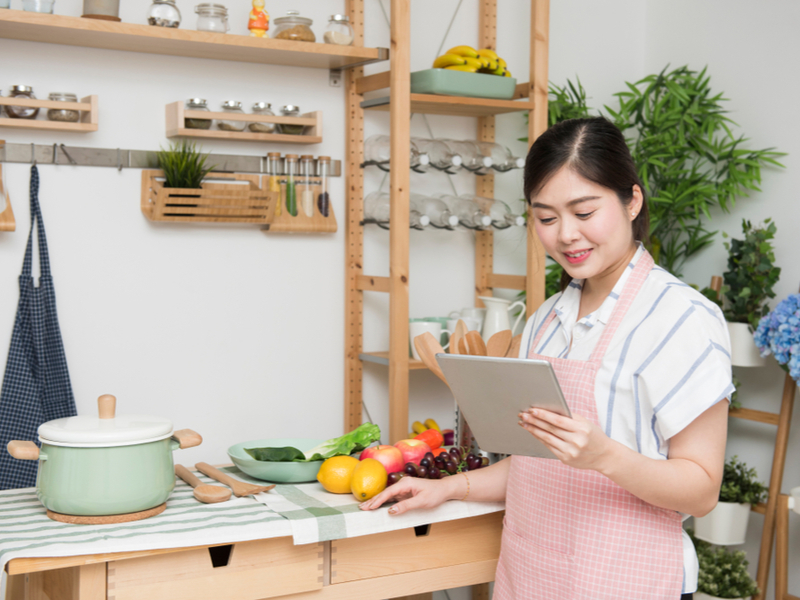 With several states restricting dining in at restaurants, now may be a good time for people to learn how to cook. This is a life skill that can definitely improve one's health.
Being able to cook one's own food means that every meal can be tailor-fit to their personal tastes and dietary requirements.
For example, people who take supplements can easily marry their dosage with their favorite recipes. There are several CBD recipes online that are as simple as mixing CBD products into your food. 
Is CBD Legal? Hemp-derived CBD products (with less than 0.3 percent THC) are legal on the federal level. Moreover, these statements have not been evaluated by the Food and Drug Administration. This product is not intended to diagnose, treat, cure, or prevent any disease and products that have not been FDA approved. Likewise, you must be at least 21 years old to purchase these products. Talk to your physician or medical doctor for additional information.