CBD Gummies 101: Benefits of CBD Gummies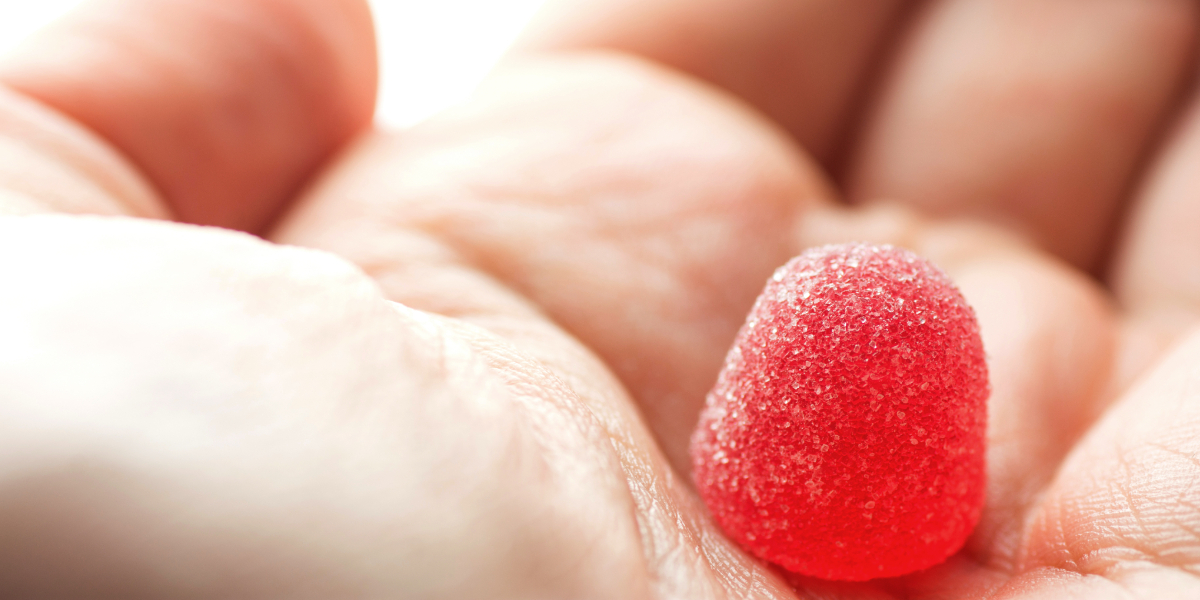 CBD edibles are one of the most preferred ways for users to consume their dose of cannabidiol. The benefits of CBD gummies are just one of the reasons why it's such a popular choice in the community. Chosen for their convenience and variety of flavor, edible gummy products are rising within the industry. 
As brands race to answer the need in the market for this product, consumers can find themselves confronted with an ocean of options. Choosing the right brand of hemp grown gummies is crucial in enjoying the full benefits of cannabidiol (CBD).
What are CBD Gummies
CBD gummies are edible candies that contain hemp extracts. Like regular gummy candy, this product comes in many different shapes and flavors. Most importantly, the concentration of hemp per candy also differs depending on the brand.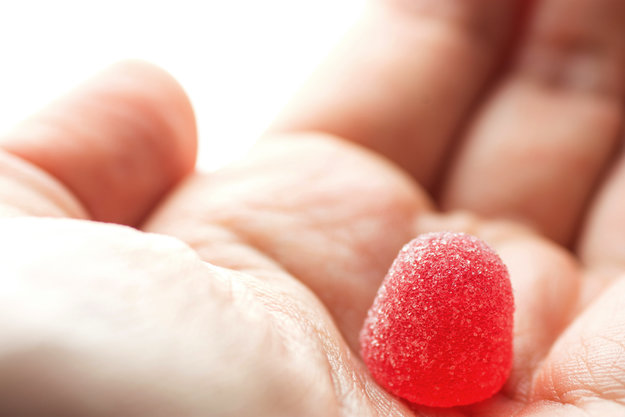 The hemp oil injected into CBD gummies provides it with a host of possible benefits. This compound works just as effectively in edibles than in other types of hemp products.
One of the many compounds found in the cannabis sativa plant is cannabidiol. Unlike THC, this hemp substance is non-psychoactive. This means that it cannot cause a mind-altering "high."
Full-spectrum products contain small traces of THC to enhance health benefits. The legal amount of THC allowed is less than or exactly 0.3%. Large doses of cannabidiol alone will not cause a high, but frequent and large dosages of full-spectrum products may lead to a positive drug test.
Gummies are a convenient way to integrate one's dose of CBD into their daily life. Consumers can take this hemp product wherever and whenever because of its subtle packaging. Brands also use the versatility of this product to provide a variety of flavors.
Best CBD Products
Brands that produce hemp have been meticulous for every step of the process. This, in turn, produces the best products.
What consumers need to look out for when purchasing gummies is whether it is labeled as "coated" or "infused." What separates the two are the quality and effectiveness of CBD.
Some brands roll or spray flavored candies with a mixture of sugar and isolate to create coated gummies. Coating candies is the cheapest way to manufacture this kind of product. The candies can be bought separately in bulk and the cannabidiol is added later.
Infused gummies, on the other hand, mix the hemp extract into the actual recipe of the candies. The hemp compound is an active ingredient in the making of the candy. Infused gummies offer a more potent end product.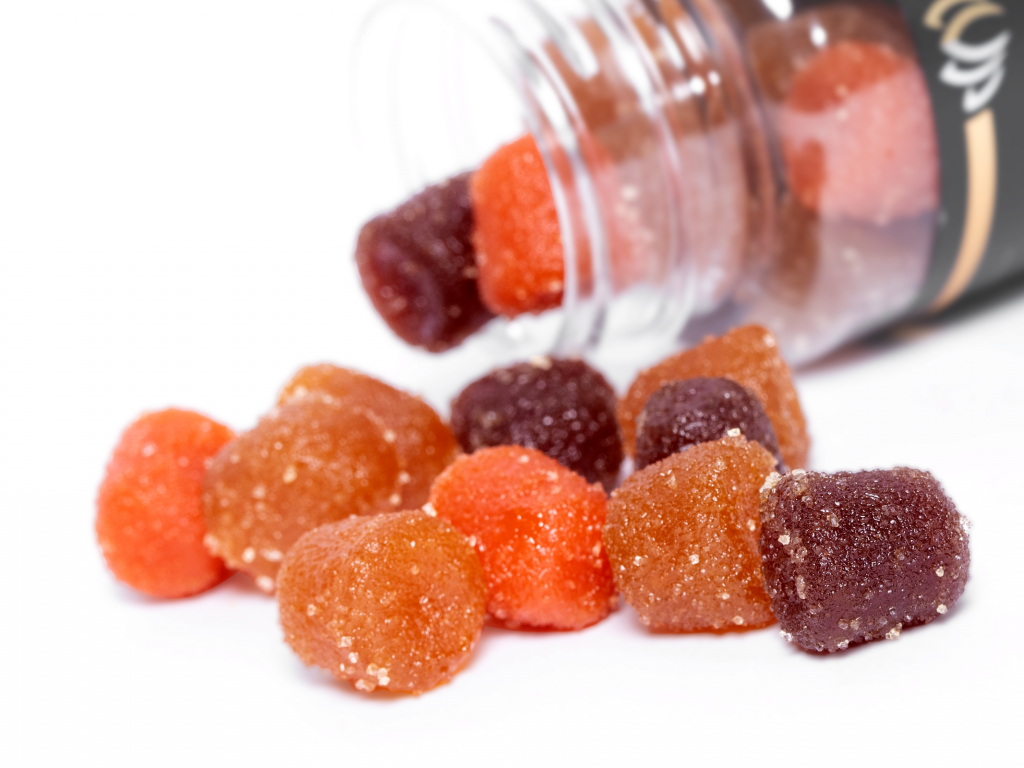 The concentration of the overall product can be tested more accurately because cannabidiol is an active ingredient. This allows for consumers to take more precise and safer dosages.
Infused gummies also have longer shelf lives. It is sensitive to heat. When it remains on the exterior of the candy, it can lose some of its effectivity. High quality infused gummies retain most of its effectivity.
Using MCT oil, sourced from coconut oil, similarly strongly binds the cannabinoids together for longer periods of time.
Some brands also add vitamins to their list of ingredients. This is to further enhance the health benefits consumers can enjoy alongside their hemp dosage. Consumers who buy hemp products containing vitamins can take these as multivitamins. 
CBD Gummies Dosage
Dosage for all wellness products is subjective. There are a number of variables to take into account that makes it impossible for a universal dosage. Aspects like weight, metabolism, and genetics are just a few of the features that make a set dosage difficult for CBD oil products.
A crucial factor in the debate of dosage is product reliability. An unfortunately big issue in the hemp community is serial mislabeling and cross-contamination. Brands that are unclear about the specific formulas of their products make accurately finding the effective dosage a challenge.
Top brands use a CO2 extraction process that produces pure and potent cannabinoids. As a result, the hemp extract is chlorophyll-free. Third-party testing helps to ensure a product's purity. Consumers can easily access the certificates from the lab tests that clearly break down the chemicals found in every product.
Customers should always consult with a doctor regarding their dosages. Cannabidiol works differently depending on the individual and an adjustment period is typical for first-time users. They can pinpoint the amount that is effective for them by gradually adjusting their intake.
To date, the Food and Drug Administration has not approved of any over-the-counter CBD products. They are not intended to diagnose, treat, cure, or prevent any disease.
CBD Gummies for Pain
As a compound, CBD has been shown to potentially induce a sense of relaxation and may then provide pain relief.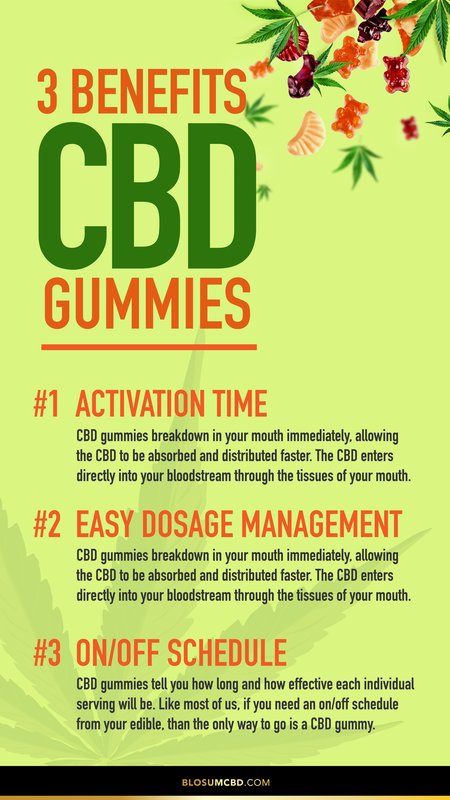 After entering the body, it mainly interacts with the endocannabinoid system (ECS). The ECS is tonically active in controlling pain. The cannabis substance acts as an endocannabinoid modulator and triggers CB1 receptors. These receptors can reduce pain, inflammation, and hyperplasia caused by a string of medical conditions like arthritis and multiple sclerosis.
Consistent use of hemp products with the correct dosage could provide relief for general and chronic pain.
CBD Gummies for Anxiety
Another potential health effect of hemp usage is its effectivity in combating symptoms of anxiety disorders.
Studies have shown that it could increase the effects of serotonin on the brain. Serotonin is a neurotransmitter that modulates stress levels. Results show that patients with anxiety, depression, and other stress-related disorders have lower serotonin levels.
Consumers choose hemp gummies as their type of product because it can be taken anywhere and at any time. Consumers can take dosages at work before a stressful meeting or at other public places as this product is shaped subtly.
CBD Gummies for Sleep
In order to test the range of hemp's usage, several pilot studies have been conducted. One of these scientific exploits was to test if CBD could relieve insomnia. 
What this study revealed was that its relation with sleep is complex. In low dosages, cannabidiol is mildly stimulating and can boost energy levels. This would make it counter-productive for consumers fighting chronic sleeplessness.
However, this same study also found that higher dosages lowered sleep interruptions and increased total sleep time. Scientists suggested that high dosages might improve overall sleep quality.
Given this, consumers looking to use cannabidiol to regulate their sleeping schedule should carefully measure out their product intakes with minimal side effects.
Are CBD Gummies Legal
In the United States, all hemp products are legally allowed to be consumed. However, this was not always the case.
Before the Farm Bill was congressionally approved in 2018, companies had to travel abroad for hemp seeds. Federal laws only allowed mature hemp stalks to enter the country but only a limited amount of cannabidiol could be found in these stalks. For the concentration to increase, these stalks needed to undergo a phase where THC bloomed, violating federal laws.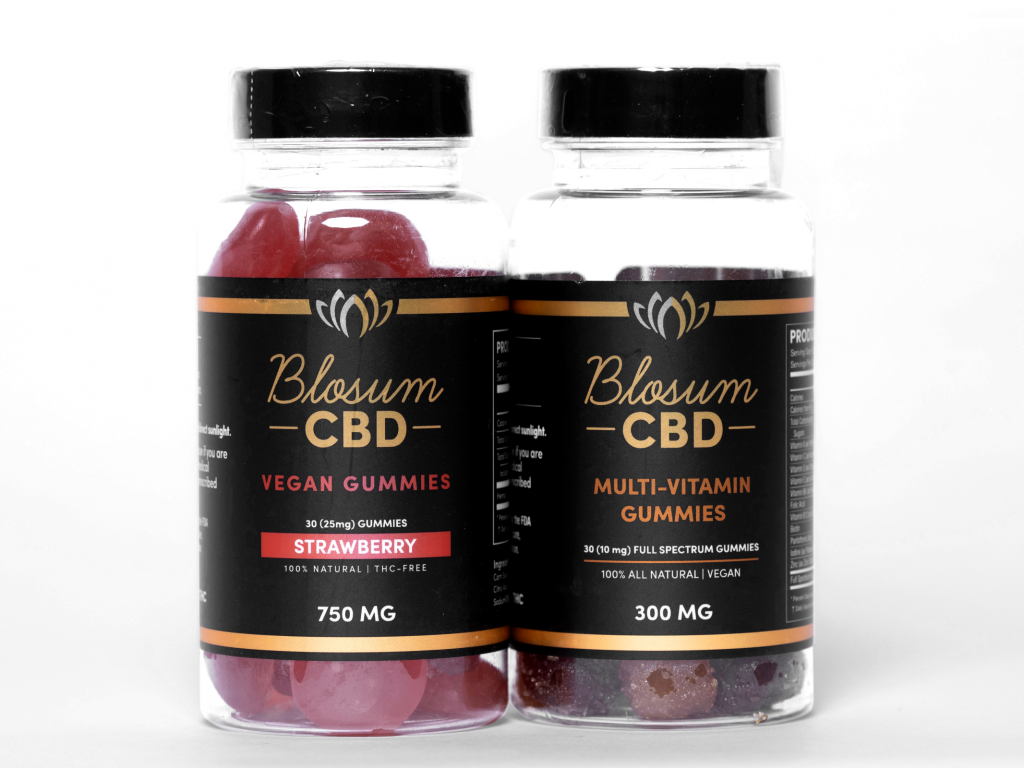 The passing of the Farm Bill meant that companies could now obtain industrial hemp within the United States, eliminating the need to go abroad.
Its legal status is completely separate from that of tetrahydrocannabinol (THC). THC is psychoactive and is what causes marijuana's "high." Wellness products can be bought and sold as long as the amount of THC within the product does not surpass the legal amount of 0.3%.
Full-spectrum CBD gummies contain this amount of THC. The presence of THC triggers the entourage effect, which occurs when all the compounds of the hemp plant work together. This causes the end product to be more natural and effective.
Consumers that are sensitive to THC or live in states with strict laws can purchase broad-spectrum non-psychoactive gummies. This type of product also triggers the entourage effect but is THC-free. Broad-spectrum gummies go through a filtration process that leaves other compounds of the hemp plant present except for THC.
Is CBD Legal? Hemp-derived CBD products (with less than 0.3 percent THC) are legal on the federal level. Moreover, these statements have not been evaluated by the Food and Drug Administration. This product is not intended to diagnose, treat, cure, or prevent any disease and products that have not been FDA approved. Likewise, you must be at least 21 years old to purchase these products. Talk to your physician or medical doctor for additional information.