Best Full Spectrum CBD Oil Reviews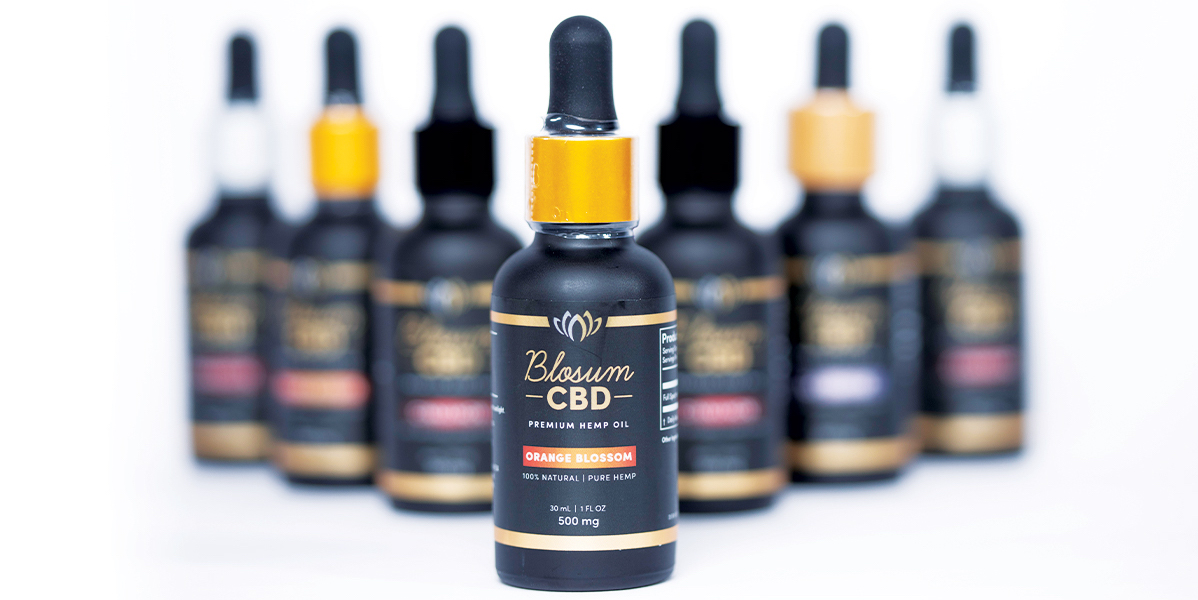 The hemp industry has seen a steady rise in recent years as more and more people have opted to integrate hemp products into their lifestyles. Today, a veritable ocean of hemp products are readily available to customers, including CBD oil. How, then, can customers be sure that they are purchasing the best kind of full-spectrum CBD oil?
This article takes a deep-dive into Blosum's CBD oil tinctures, reviewing their products to see why it is a strong contender for the best hemp oil in the market.
What is CBD
One of the many compounds found in the cannabis sativa plant is cannabidiol. People often confuse it with tetrahydrocannabinol (THC), but the two are completely separate from one another.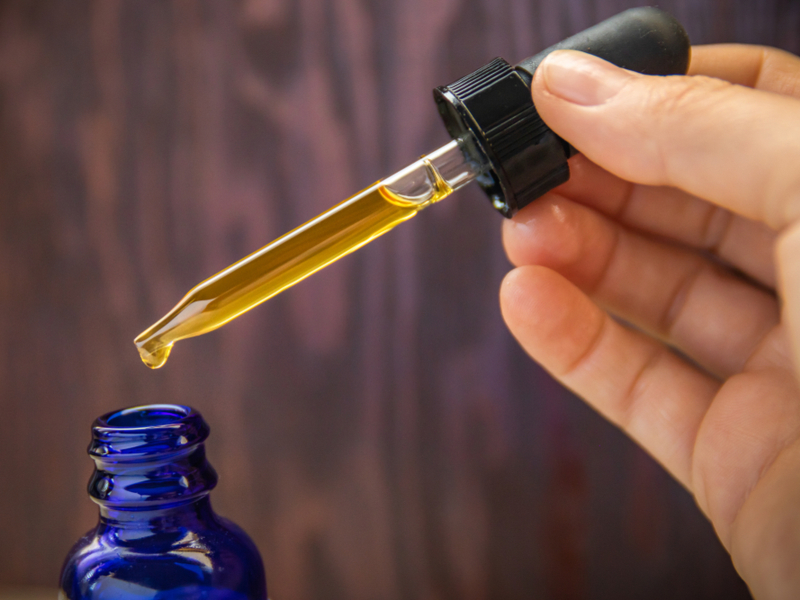 THC is famously psychoactive and is what causes marijuana's "high." On the other hand, CBD is non-psychoactive and cannot lead to any psychoactive episodes.
Over the years, many groups of scientists have set out to test cannabidiol's possible health benefits for a variety of illnesses.
Most consumers of this hemp substance use it to combat pain. A survey conducted to find whether cannabidiol helped users suffering from different sources of pain. The results showed that 90% of participants reported significant improvement in the frequency and duration of their pain.
Researchers from the University of Sao Paolo and King's College worked together to find a correlation between CBD and anxiety. What they found was that high doses of this hemp compound directly activates a specific serotonin receptor. This potentially allows cannabidiol to give anti-anxiety effects.
CBD Oil vs Tincture
Most hemp oils on shelves are labeled either as "oils" or "tinctures." The many categories within the hemp community are confusing especially if a consumer's sole goal is to simply purchase the best full-spectrum CBD oil.
The main difference between hemp oils and tinctures is their chemical make-up.
Brands create tinctures by combining the hemp liquid extract with flavorings like cinnamon and lavender. Companies soak organic hemp matter in either alcohol or a water solution to dilute it. After a period of time, the hemp's natural compounds will soak into this solution. 
Consumers usually find tinctures more versatile as the added flavorings make it easily digestible on its own while also perfect to add into food and drinks.
Contrastingly, hemp oils are usually isolates. Brands add no other ingredient to the product except the hemp extract and a carrier oil. Brands often use coconut oil and hemp seed oil as a carrier oil. The former is a particularly good choice as it is high in saturated fat and cannabinoids bind together stronger in fats.
Hemp oils have a higher potency than tinctures since they contain pure cannabidiol. When brands extract the hemp through a CO2 method, the end product is healthier than if they extracted through a solvent.
Blosum's makes their hemp oils as CBD oil tinctures. This means that customers can experience the best of both worlds when it comes to hemp oil. Blosum uses a CO2 method to extract the cannabidiol for these oil tinctures. They also contain flavorings for a more pleasant consumption.
Full-Spectrum CBD Oil 500 mg
One of the biggest issues in the hemp community is mislabeling and cross-contamination. There is currently no governing body that sets a standard for this type of hemp product so brands only have themselves to answer to.
With this in mind, it is crucial for customers to find a hemp brand that is reliable and safe.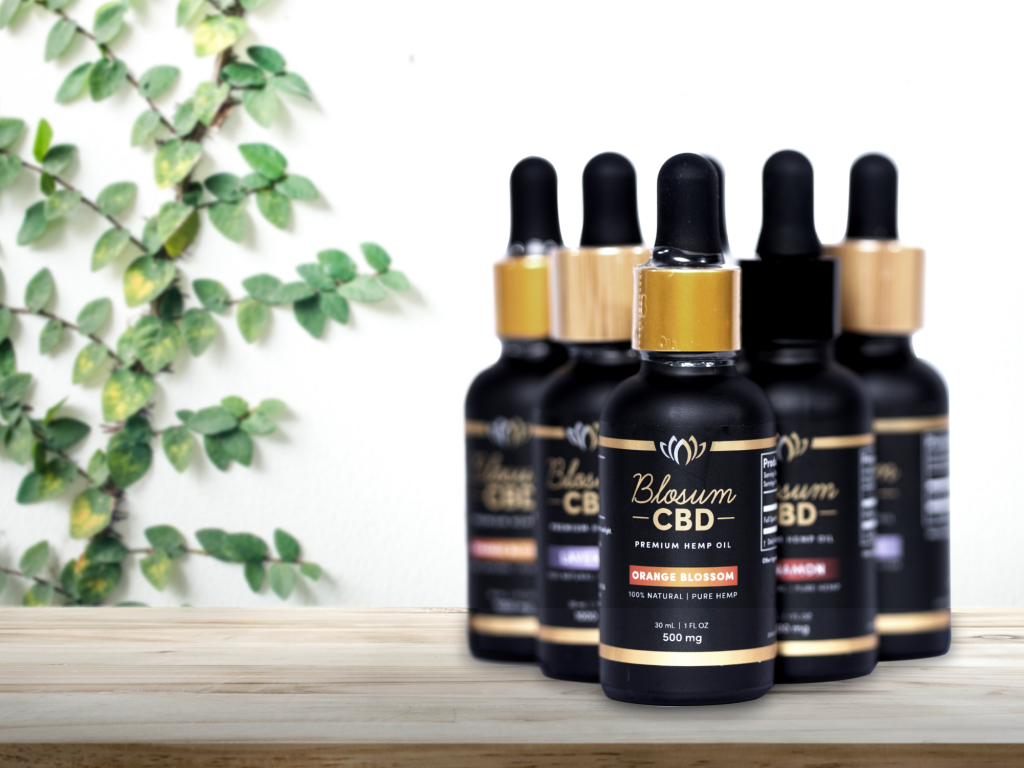 Hemp oil is made from natural, raw material so it is very susceptible to damage from environmental changes and the manufacturing process companies use. Factors like the weather and negligent processing deeply affect the end-product.
As a hemp company that strives to be the customer's choice, Blosum makes a point to stand out from their competitors by going the extra mile.
Blosum's hemp oil tinctures undergo third-party lab testing. The lab issues a certificate that shows the product's exact chemical composition. This certificate is available for users to view on the company website. 
The tests show that these oil tinctures have a high concentration, with generally a 15% cannabidiol content. The company utilizes a CO2 extraction method in order to ensure that they produce a high-quality CBD oil that is pure, potent, and chlorophyll-free.
Hemp companies do not uniformly conduct third-party lab testing as it is an expensive and extra step. Blosum taking the initiative to do this shows that they are willing to go the extra mile to guarantee that their products are safe and effective.
Blosum's full-spectrum oils activate the entourage effect. This effect occurs when the extraction method extracts all of the compounds in the hemp plant. These compounds work together as facilitators to enhance the potential benefits of CBD. The legal amount of THC brands are allowed to include is 0.3% THC or less. 
In the lab certificates available on Blosum's website, consumers can find the exact amount of THC within the oils. Despite the sophisticated processes in ensuring the safety of these products, no over-the-counter CBD has been approved by the Food and Drug Administration (FDA).
Full-Spectrum CBD Oil 1000 mg
Regular users may develop a resistance to cannabidiol and, as such, require a higher concentration. This may also be the case with consumers who have more serious illnesses that require a more potent amount of cannabidiol.
It is important to point out that no type of CBD product can treat, cure, or prevent any serious disease. Consumers are advised to speak to their doctor before taking any kind of hemp product.
To satisfy customers that prefer a higher concentration, Blosum also offers their CBD oils in a 1000 mg concentration. This increased potency does not throw off the chemical balance of the product.
Blosum has formulated its CBD Oil Tincture 1000 mg with only the best ingredients, similar to the rest of their products.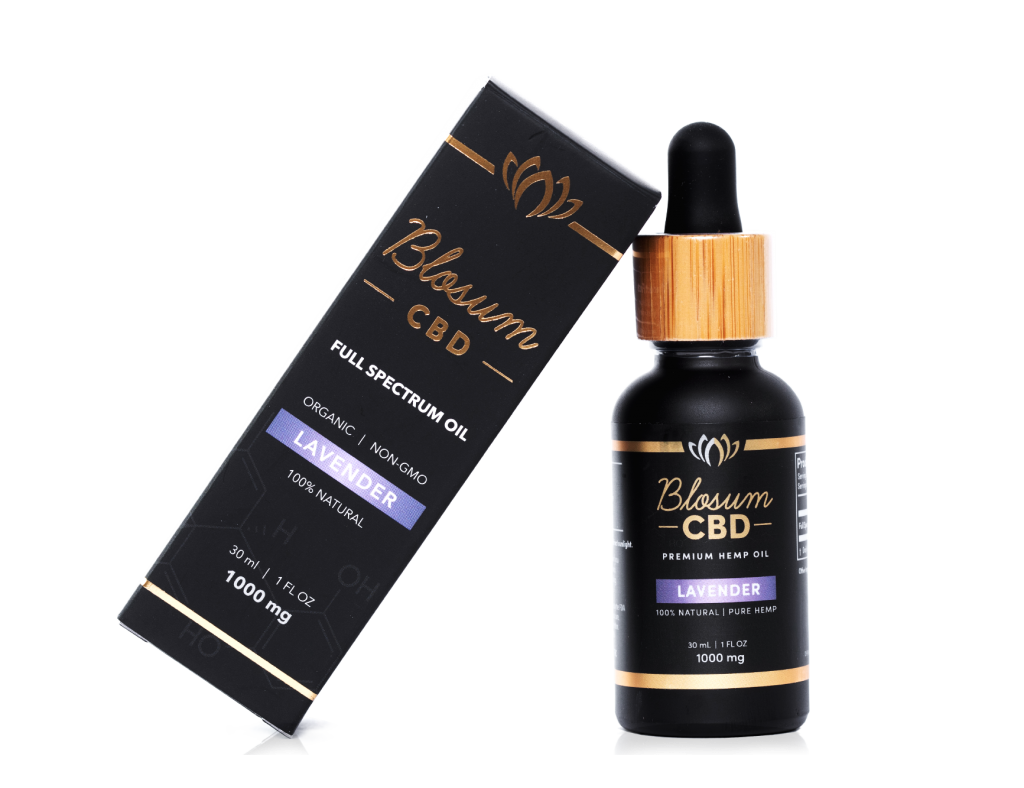 The raw, hemp material is organic and hand-harvested from farms in the United States. Blosum's farmers check for pesticides and heavy metals after every harvest to prepare for the next round of planting.
Likewise, the carrier oil used in this product is MCT oil. Derived from coconut oil, MCT oil is the ideal choice to strongly bind together cannabinoids.
Blosum's CBD Oil Tincture 1000 mg is available in flavors of lavender, cinnamon, and orange like its 500 mg counterpart. The increased potency in the 1000 mg product is the preferred choice for consumers that opt to mix their hemp oil into food or beverages. The higher concentration means that the hemp does not disappear into the dish and stays effective.
Sublingual CBD
Cannabidiol oil is classified as a sublingual product. Customers consume this product by placing the preferred amount underneath the tongue before and then swallowing. The oil is absorbed by the sublingual glands underneath the tongue and enters the bloodstream. This makes hemp oil's bioavailability fairly high.
All CBD products have a bioavailability score which indicates the total amount of cannabidiol that enters the bloodstream. Sublingual products have a score of 13% to 19% while edibles have a score as low as 6%.
The difference in bioavailability is due to the way the cannabidiol is ingested. No product is better than the other. What is crucial for customers to remember is that they choose a product that can be safely and most effectively integrated into their lifestyle.
Is CBD Legal? Hemp-derived CBD products (with less than 0.3 percent THC) are legal on the federal level. Moreover, these statements have not been evaluated by the Food and Drug Administration. This product is not intended to diagnose, treat, cure, or prevent any disease and products that have not been FDA approved. Likewise, you must be at least 21 years old to purchase these products. Talk to your physician or medical doctor for additional information.