CBD for Arthritis: Case Studies and Benefits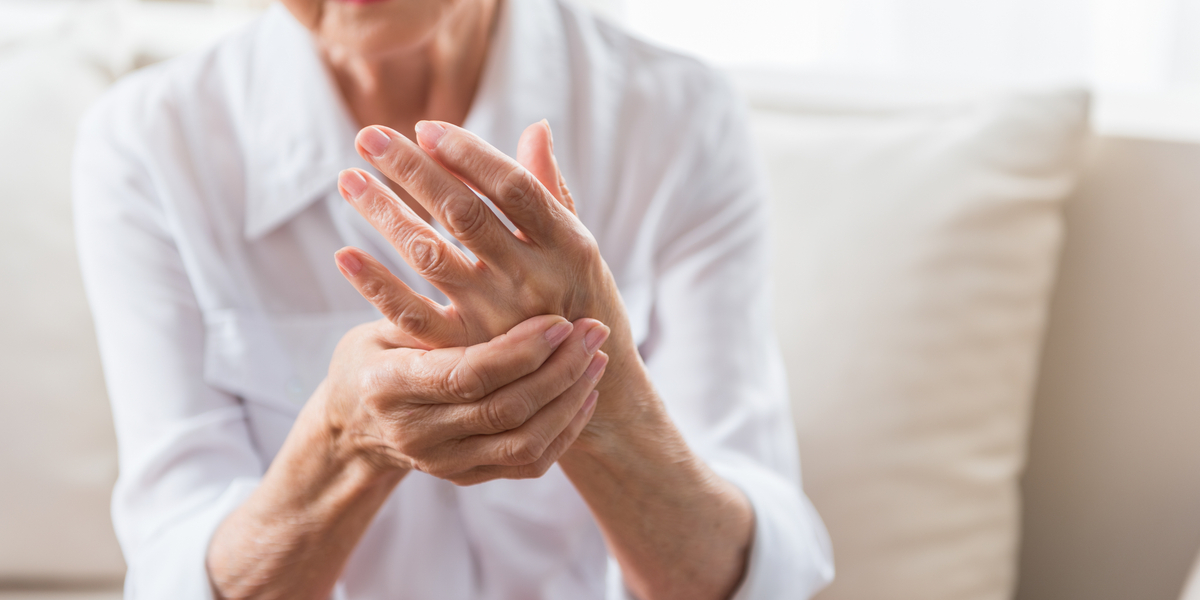 Over 20% of adults living in the U.S. are diagnosed with some form of arthritis. That estimates to around 54.4 million people suffering from chronic pain.
There are over 400 pharmaceutical drugs doctors can prescribe to manage arthritis symptoms like stiffness, pain, and swelling. And yet, people continue to suffer every day. Arthritis can impede individuals from doing simple tasks like opening jars, climbing stairs, and taking walks.
CBD products can treat numerous health conditions, but can it treat arthritis? Recent studies are championing CBD oil for arthritis.
Can CBD Oil Treat Arthritis?
Arthritis continues to be the leading cause of disability and pain in the U.S. There are two common types of arthritis:
Rheumatoid arthritis (RA): An autoimmune disease where the immune system attacks joints and causes inflammation. RA leads to swollen, stiff, and often painful joints.
Osteoarthritis (OA): A degenerative disease affecting joint cartilage and bones, causing pain and stiffness. It induces knee pain, as well as the hip and thumb joints.
There are ongoing studies to see if cannabis-based medication is effective in treating RA. In 2006, researchers did the first controlled trial using Sativex to reduce inflammation and pain relief. Those who participated reported experiencing less symptoms, better sleep quality, and minimal side effects.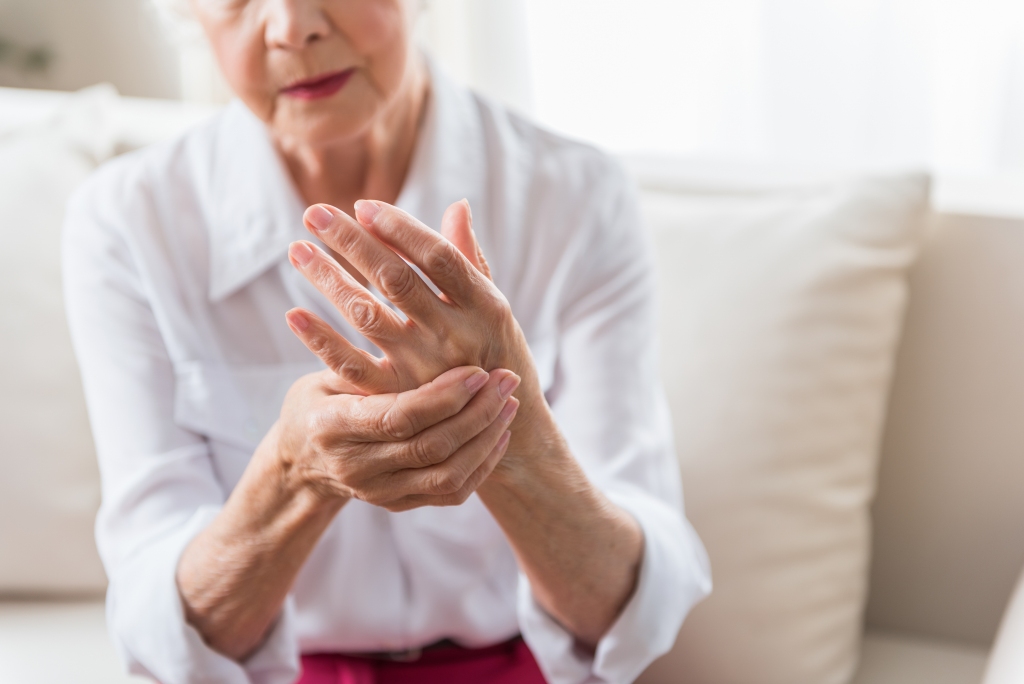 They did a similar review two years later in 2008 using CBD to treat chronic pain. Results were consistent, showing reduced pain and improved sleep. Side effects remained minimal. People are hopeful in using CBD oil for knee pain.
More recent tests involved animal studies. They applied CBD gel on rats and saw that the gel reduced inflammation and joint pain without negative side effects.
It's obvious that medical marijuana can play a role in treating arthritis pain, but to date, there is a lack of scientific evidence to prove that the cannabis plant can conclusively treat pain and inflammation in humans. We cite the previous studies for informational purposes only.
Is CBD for Arthritis Safe to Use?
Aside from its reported abilities for pain management, patients are concerned whether or not CBD is safe to use at all. It's one of the most common questions people ask because of CBD's potential side effects.
Health experts assure patients that CBD is safe to use.
Despite its research being in early stages, institutes like Medscape advised the public that CBD risks are low compared to marijuana and THC products. There isn't a single case report of CBD overdose because there are no addictive effects. The National Institute on Drug Abuse released similar statements.
What Type of Product Should I Consider?
If you're considering using CBD products for its health benefits, you need to take note of the CBD volume, CBD concentration, and hemp oil volume. These indicate the product's potency and will affect your dosage significantly.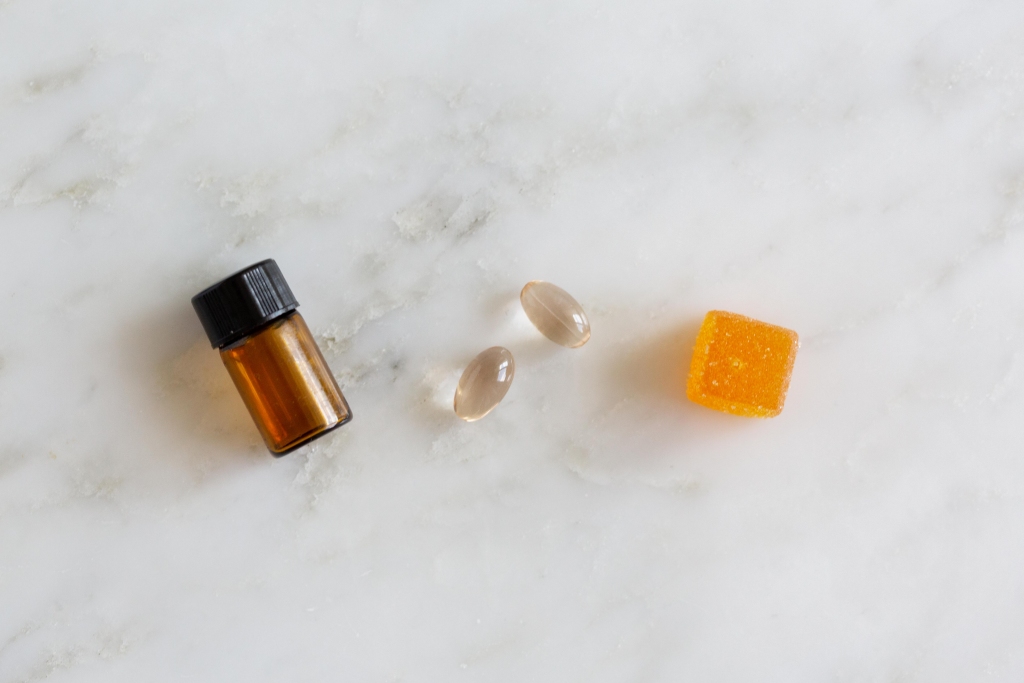 You can also choose from a wide variety of products like oil tinctures, topicals, capsules, and edibles. The most commonly used form of CBD is CBD oil. Each form specializes in different areas.
CBD oil: This is the most potent form of CBD.
Topicals: Apply them externally to target a specific area in the body. It's commonly used for muscle pain relief.
Capsules: It contains CBD oil in powdered form and can be added to your everyday regimen.
Edibles: People are raving over CBD gummies, which offer CBD oil inside tasty gummy candies.
For first-time users, the recommended dosage is no more than 10 mg per day. You can adjust dosage after a few weeks to get the full benefits of CBD.
CBD Oil Relieves Other Chronic Pain Conditions
CBD for knee pain and other arthritis symptoms works, but this cannabinoid can also relieve other forms of chronic pain.
Research from Therapeutics and Clinical Risk Management states that CBD can ease pain for those with cancer and multiple sclerosis. It exhibits positive effects for those suffering fibromyalgia pain with little side effects.
For those suffering from anxiety, CBD is effective in reducing symptoms and calming the nerves. The Permanente Journal published a study saying that CBD oil can reduce anxiety in young children.
Parents who are thinking of using CBD products for their children should consult a medical professional before administering.
Diagnosis of arthritis can lead to depression. The usage of CBD products can reduce symptoms of both.
Is CBD Oil Safe?
While CBD use is generally safe, it can interact with other prescription drugs people commonly take if they have arthritis.
Corticosteroids (Prednisone)
Tofacitinib (Xeljanz)
Naproxen (Aleve)
Celecoxib (Celebrex)
Tramadol (Ultram)
Amitriptyline (Elavil)
Citalopram (Celexa)
Fluoxetine (Prozac)
Mirtazapine (Remeron)
Paroxetine (Paxil)
Sertraline (Zoloft)
If you are taking any of these medications, please consult your doctor before using CBD-infused products.
Potential Risks of CBD Oil
Aside from interacting with other drugs, there are other potential risks and side effects of CBD usage.
Legality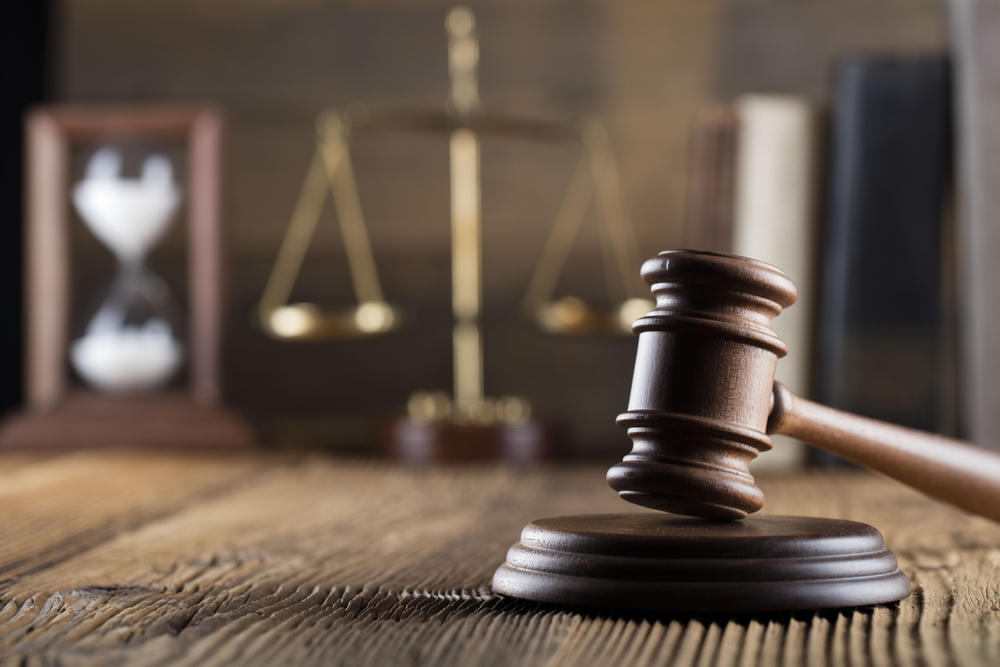 Its legality, for instance, is still in question because the Food and Drug Administration (FDA) do not approve of CBD oil as medical treatment for arthritis. To date, the FDA only approved of Epidiolex, a rare form of CBD that can treat certain types of epilepsy.
CBD is legal in some states in the U.S. but it is still deemed illegal on a federal level. People with arthritis should check state laws before purchasing and taking these products.
Allergic reactions
Another potential risk is allergic reactions. Before applying to the skin liberally, apply to a small area of skin as a test patch.
As with any alternative treatment, people should seek the opinion of a medical expert before trying CBD oil.
Drowsiness
A common side effect of CBD is causing drowsiness. For those taking medications to improve quality of sleep, CBD is a viable alternative.
However, if you're performing activities that require alertness like operating heavy machinery, be wary of taking CBD products beforehand.
Summary
Studies are promising with regards to arthritis treatment and CBD. Scientists still need to perform more human trials before fully comprehending the health benefits of CBD.
Keep in mind that CBD oil isn't approved by the FDA and remains illegal in several states.
Hemp-derived CBD products (with less than 0.3 percent THC) are legal on the federal level, but are still illegal under some state laws. Marijuana-derived CBD products are illegal on the federal level, but are legal under some state laws. Check your state's laws and those of anywhere you travel. Keep in mind that nonprescription CBD products are not FDA-approved, and may be inaccurately labeled.